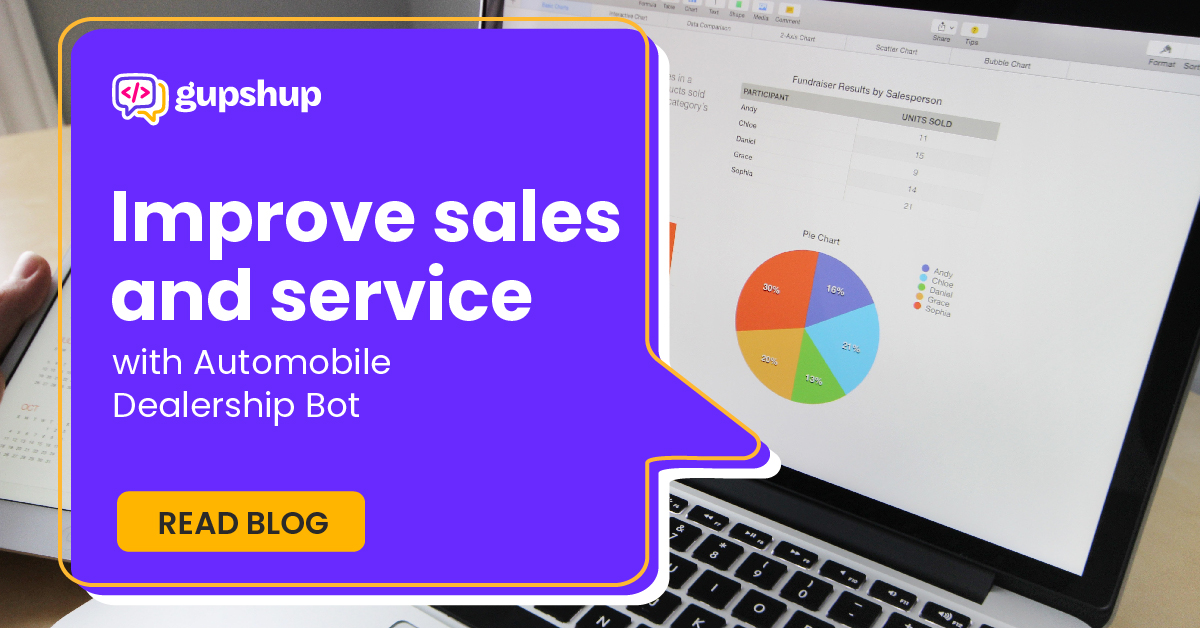 Improve sales and service with Automobile Dealership Bot
Automobile, Chatbots, Conversational Commerce, Conversational Marketing, Conversational Support
On September 2, 2021
Buying a vehicle is a huge decision that one makes, after considering numerous pros and cons. It involves a considerable amount of research, too, mostly done on the Internet. However, one always feels that talking to a sales rep brings better clarity for decision-making. Buying an automobile also requires multiple visits to the dealership and interactions with the sales rep. Hence, dealerships need to make the process of discovering, exploring, and booking automobiles relatively smooth for customers. They also need to find a smoother way to negotiate, close the deal, service and provide after-sales support quickly and be available 24×7 for customers. Conversational messaging can play a significant role in this.
Conversational messaging is the process of one-to-one interactions between businesses and customers on a messaging platform that they are already on. It involves chatbots that interact with customers, and engage them with meaningful conversations that help them get answers for their queries. A chatbot is an automated technology that can execute specific tasks with little or no human intervention. Conversational messaging in the automobile dealership parlance makes life easier for everyone involved. You can compare the chatbot with a sales rep who has answers to all queries of customers.
The Gupshup Automotive Dealership bot
Gupshup offers an end-to-end solution that enables conversational interactions between automobile dealerships and customers. The Automobile Dealership bot uses a chat-based interface that lets customers raise inquiries, discover products, book test drives, check for availability, book and buy vehicles, make payments, book services, and give feedback.
The chatbot is initiated via a QR code placed on physical surfaces such as store premises, billboards, and other print marketing on the vehicles sold and serviced by the store, back of the seats, car dashboard, etc. The chatbot can be initiated by a link or widget placed on the website of the store and can be sent to customers via SMS and WhatsApp or can be on the dealership website.
Fun fact: Gupshup was named by Hacker Noon as one of the ten best AI-powered enterprise chatbot builders in the world for 2021.
Features of the bot
The automobile dealership bot has some unique features that make it the best tool for engaging probable customers on the go.
The chatbot, when integrated on the website, engages with visitors and helps in generating leads.
All the service requests can be placed via the chatbot, eliminating interaction with live agents and speaking to executives.
The artificial intelligence (AI) engine answers generic and frequently asked queries such as:

Showing available products
Pictures of the vehicle
Available color variants
Reviews and feedbacks

Features, specifications, pricing, variants, upcoming models, etc.
Prospects can book a test drive through the chatbot.
Buyers can book a car by paying in advance through embedded payment links.
Prospects searching for finance options can check for various finance options and loan eligibility options through the chatbot.
Benefits of the bot
It gives you a complete digital experience, as the customers are engaged via a simple chat-based interface.
The chatbot offers a single point of contact for customers. Existing customers do not need to depend on the availability of a particular sales executive who had sold them the car to solve queries.
Chatbots are available 24/7/365 for both the customers and the store.
Automate all your business processes, right from Marketing, Sales, Operations, to support
Ensure high margin in cost reduction and cost-saving due to less requirement of staffing.
Get a higher conversion rate of leads since we also help you qualify your customers via credit score analysis.
Make every entry point conversational. Some examples being:
Embed QR codes on all physical or digital surfaces
Send links to customers via popular messaging channels like SMS and WhatsApp
Embed a chat widget on the website to engage visitors instantly
Take your automobile dealership online with conversational messaging
The Automobile Dealership bot is helpful for brands and dealerships, automotive marketing teams, owners of the dealership, etc. With Gupshup's experience in creating bots and helping developers create chatbots on our platform, you get unmatched expertise and innumerable benefits. Our clientele includes several loyal and consistent customers. Our AI-powered bot development platform, combined with the industry's best messaging platform, helps develop intelligent chatbots that enable your customers to interact and transact with you on any messaging channel. Connect with us and see what's in store for you.
Blogs you will want to share. Delivered to your inbox.
Recommended Resources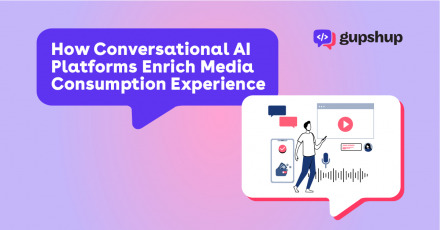 Conversational AI can improve media consumption by incorporating chatbots throughout the consumer journey.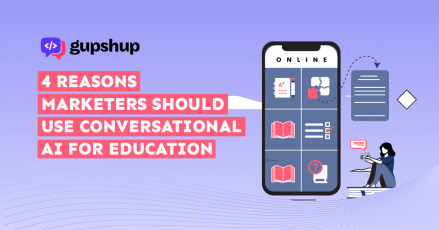 Read this blog to learn how EdTech players can leverage conversational AI to expand their reach...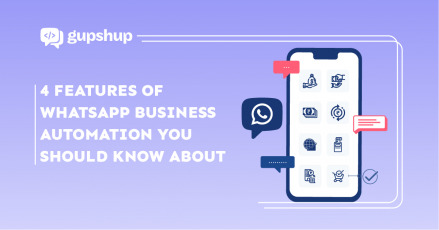 WhatsApp Business API - Features of WhatsApp Business Automation You Should Know About.
×
Read: Role of conversational messaging in the Fintech industry