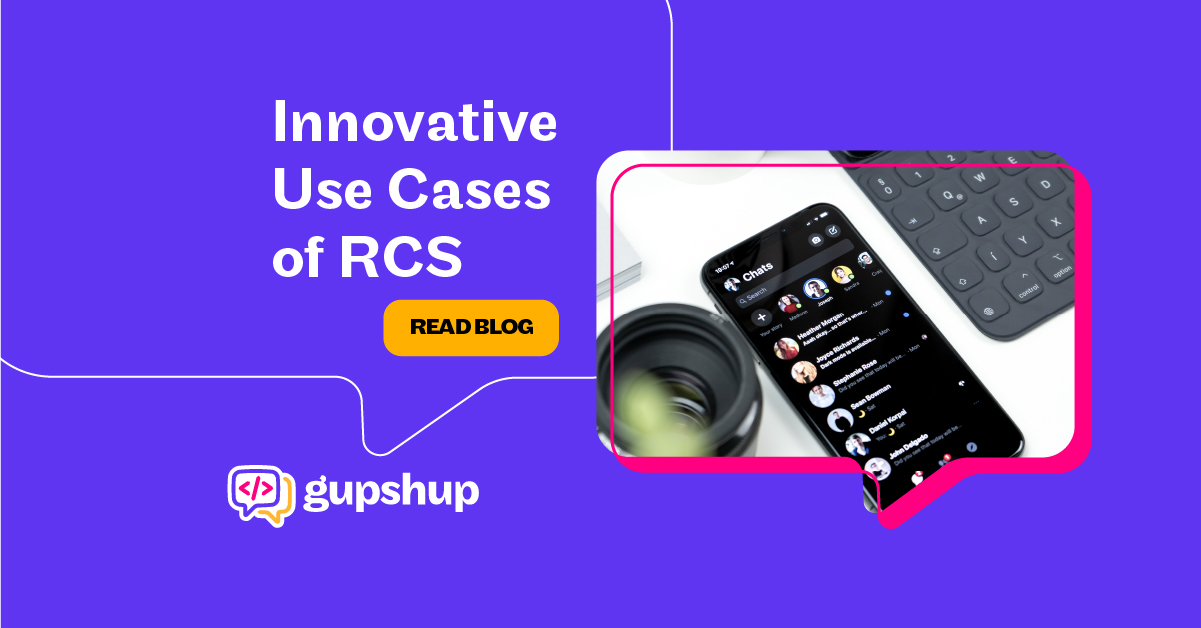 Innovative Use Cases of RCS
Chatbots, Conversational Marketing, Generic, RCS
On October 19, 2021
RCS (Rich Communication Services) is the next generation of SMS (Short Messaging Service). RCS helps to send rich media such as video, gifs, and images with suggested buttons and replies, which enables enterprises to achieve a higher response rate than simple text-based messaging.
Let us understand how RCS is being used by various brands and industries.
Case Studies
Spring Bank Holiday Promotion
Vodafone worked with IMIMobile to run a campaign on RCS in the UK on Spring Bank Holiday. The objective of the campaign was to promote seasonal offerings from the commercial network partners to the end-users.This campaign received a 25% higher response rate than SMS. Carousel images and suggested responses helped to achieve such a high amount of website visits towards the campaign.
Subway Offers On Rcs
Subway partnered with a local mobile messaging aggregator in Arizona, USA, to increase the sales of two foot-long sandwiches and a meal deal through RCS.The campaign saw "blow-the-doors-off" results. Subway received 140% and 51% higher conversions than SMS on sandwiches and meal deals, respectively.The above results clearly indicate that RCS gives a more interactive user experience than SMS. The ability to send images with buttons and replies makes RCS more convenient and easy-to-use.
Use Cases of RCS
RBM allows rich media chatbots to be built on it. This can help many industries to automate their customer service operations and connect with users in an interactive way. But RCS can be used in many ways, apart from customer service. Here are various use cases of RCS for different industries:
Banking And Finance: 
RCS can help Banking and Financial Institutions retain and gain the trust of their customers by sending OTPs through secured means. Another advantage is that the users can confirm the OTP from the messaging app itself, making it even easier to complete the transaction.
Travel & Tourism:
RCS also has the ability to edit and reschedule an existing booking. An RCS chatbot can send the confirmed booking with images and map location to the users. Users can also pay for add-ons using Google Pay or any other integrated payment apps on the RCS bot itself. Thus, the entire booking process can be completed from the bot itself. Therefore, RCS reduces the dependency on web portals.
E-Commerce: 
There are some e-commerce bots that help users to browse through the products from the bot itself. Users can browse through all the daily offers on the messaging app itself. RCS has the ability to bring e-commerce transactions from website or app to messaging app itself. RCS can also personalize product or service offerings based on the insights it can gather and make the user experience more relatable with the user's interests.
NGOs: 
NGOs usually struggle to stand out from the crowd to showcase their work. With RCS, not only can they increase awareness and educate users on the problems we are facing, but also have conversations with them. Bots can educate users on the various global problems we are facing. The bot can also redirect users to a one minute survey which makes their voice count.
Conclusion
Business messaging has evolved a lot. In coming years, it will keep transforming the way brands engage with their customers. RCS will play a key role in this evolution as SMS lacks various abilities from a user interaction point of view. Users will opt for brands that provide personalized messaging and an easy way of interacting with them. If your brand is looking forward to hop on this train of evolution, Gupshup can help.
Gupshup is a global partner for Rich Communication Services (RCS) that upgrades SMS with branding, rich media and enhanced interactivity. Engage customers through seamless automation and start building solutions with our Messaging API. Gupshup's out-of-the-box RCS Business Messaging solution enables businesses to create engaging customer interactions with a rich UI, and contextual messaging. For early access, get in touch with us today. #LetsGupshup
Blogs you will want to share. Delivered to your inbox.
Recommended Resources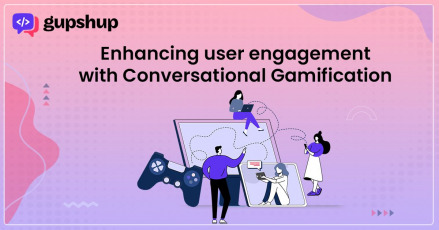 How gamification using Conversational AI builds engagement for customers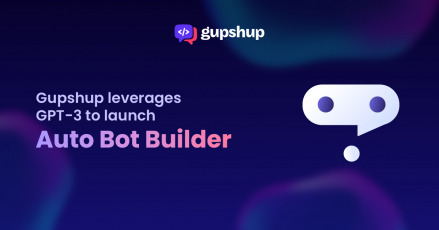 Discover the power of GPT-3 with Auto Bot Builder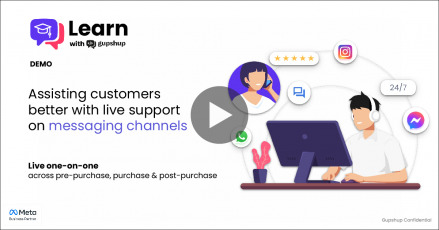 Customers today expect businesses to be there for them on messaging apps. Learn why and how...
×
Read: Engage with customers efficiently via Conversational Bots