Introducing Gupshup's 'Complete' Conversational Commerce Solution for WhatsApp
On December 7, 2021
Conversational Commerce
Conversational Engagement
Generic
WhatsApp Business API
WhatsApp Commerce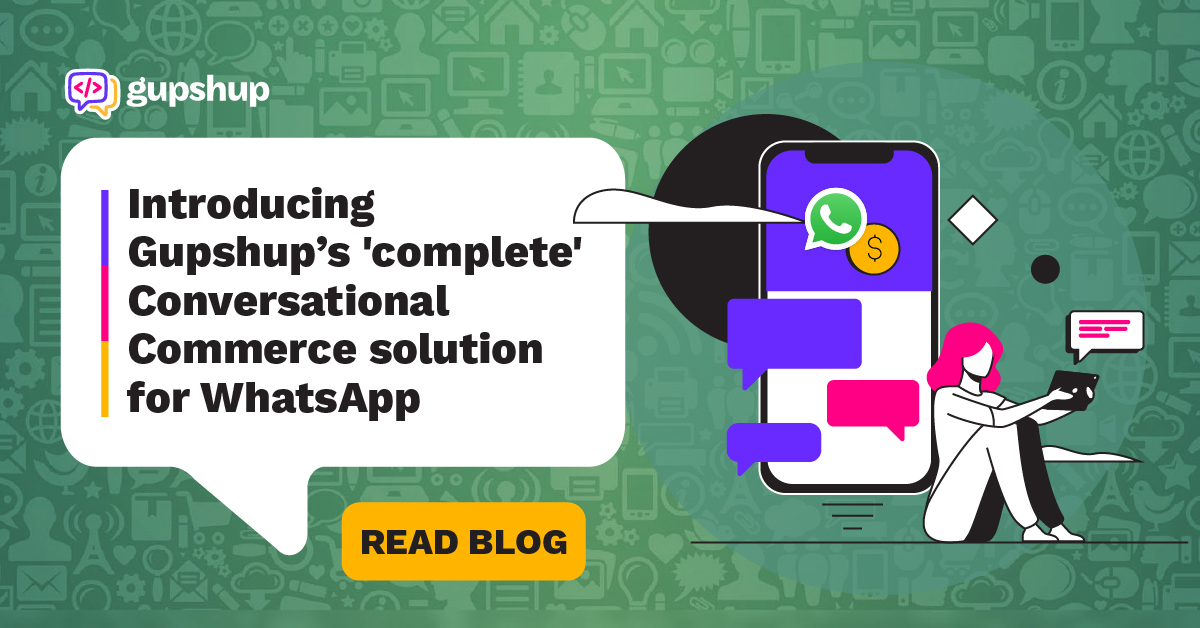 In the last few years, there has been a fundamental shift in the way consumers interact and engage with brands. Consumers no longer want to download numerous apps on their mobile phones to engage with brands. Over 80% of consumers have reportedly abandoned transactions in the last year because brands wanted them to install their app in order to do business with them. Today, Conversational Messaging Apps have transformed the way we communicate and are fast replacing websites and apps as the main interface between brands and consumers. Instant communication and connection have become the way of life.
With WhatsApp Business, its 1.6 billion-plus consumers who send more than 60 billion messages per day now have a chance to interact and engage with their favourite brands in the way they want. Retailers and e-commerce brands already leverage WhatsApp Business Accounts for pre-purchase and post-purchase journeys. With the introduction of WhatsApp Commerce, they can now power the entire shopping journey of consumers.
Let's understand what WhatsApp Commerce is and how it works.
What is WhatsApp Commerce?
WhatsApp Commerce reimagines the entire shopping experience for consumers and brands. Businesses can leverage the captive user base on WhatsApp and move beyond delivering important notifications and providing on-time support. It revolutionizes the future of shopping, enabling them to engage with consumers, sell and manage products in WhatsApp, and deliver a seamless buying experience to users.
Why Should Brands Use WhatsApp Commerce?
WhatsApp Commerce can power the end-to-end shopping experience with a host of new features.
Replicate the in-store retail experience for buyers:
Brands can now showcase their products or services in an interactive way resulting in a better user experience and a faster, more effective way of engagement. Consumers can now browse through the offerings for in-app browsing and shopping all in a single window.
Answer queries in real-time:
Consumers can message the brands and get their queries answered in real-time from either an AI-powered chatbot, a human agent or both.
Simplify in-app shopping:
The 'Add to Cart' button enables the consumers to browse through the catalogue and include multiple products from a merchant. They can then share it with the seller to place the order directly through WhatsApp.

Seamless integrations and easy store setup
It enables brands to integrate with their existing ecommerce store on Shopify, Woocommerce, or Magento and third-party payment gateways offering their consumers a seamless experience directly on WhatsApp. Brands can now use all the means by which they can engage with users, no matter what sector they are in. They can bring their stores on WhatsApp across categories such as eCommerce, travel, food & beverages, automobile, outdoor media, banking and financial, etc.
Hassle-free payments:
WhatsApp Commerce allows consumers to make direct payments from WhatsApp using third-party UPI apps or via One-Click Bill Pay while they are on the purchase journey without navigating between multiple apps.

Gupshup's Commerce Solution for WhatsApp
With the rise of conversational commerce and contactless shopping, WhatsApp Commerce will be the real game-changer for many small and large scale brands. It empowers brands to reach their customers on a platform they frequently use, gather instant feedback through replies and leverage the data they receive to understand their customers and serve them better.
Gupshup's conversational commerce solution for WhatsApp is designed to be the new storefront for digital India. The new interactive elements such as 'Single-product' and 'Multi-product' messages make it simpler for brands to showcase their offerings through the store's catalog. This empowers brands to present their offerings through professional-looking pages with images and organized product details. Consumers can also add preferred items to their carts on WhatsApp, interact with the brands in real-time, and place orders without leaving the chat window.
By integrating Gupshup's commerce solution for WhatsApp, brands can consistently stay in touch, increase brand recognition and recall, thereby improving the most important factor behind any business success – customer experience. Scale and grow your business on WhatsApp with Gupshup. Interested in exploring WhatsApp Commerce for your business?  #LetsGupshup to know more. Get in touch!
Blogs you will want to share. Delivered to your inbox.
Business Email
Recommended Resources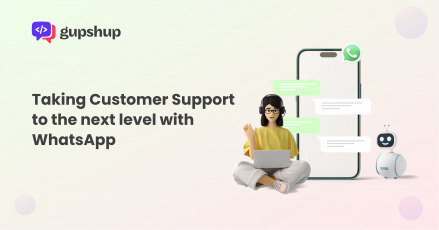 Discover how WhatsApp is revolutionizing customer support, providing a seamless & efficient communication channel to elevate...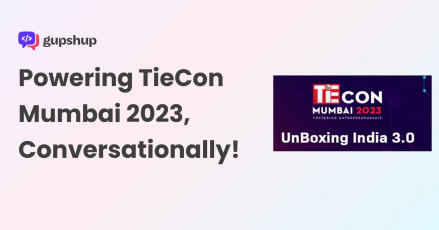 TieCon Bot, enables the event delegates to navigate the event intelligently allowing them to interact with...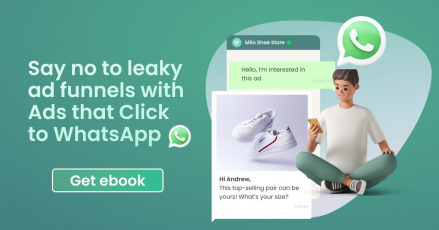 Read the eBook by Gupshup to uncover you can increase your return on ad spends by...
×
Read: Google Business Messages – An All-In-One Guide