Mastering Customer Care with Unified, Frictionless Conversations
On October 12, 2022
|
5 Minutes Read
BFSI
Conversational AI
Conversational Support
Food & Beverage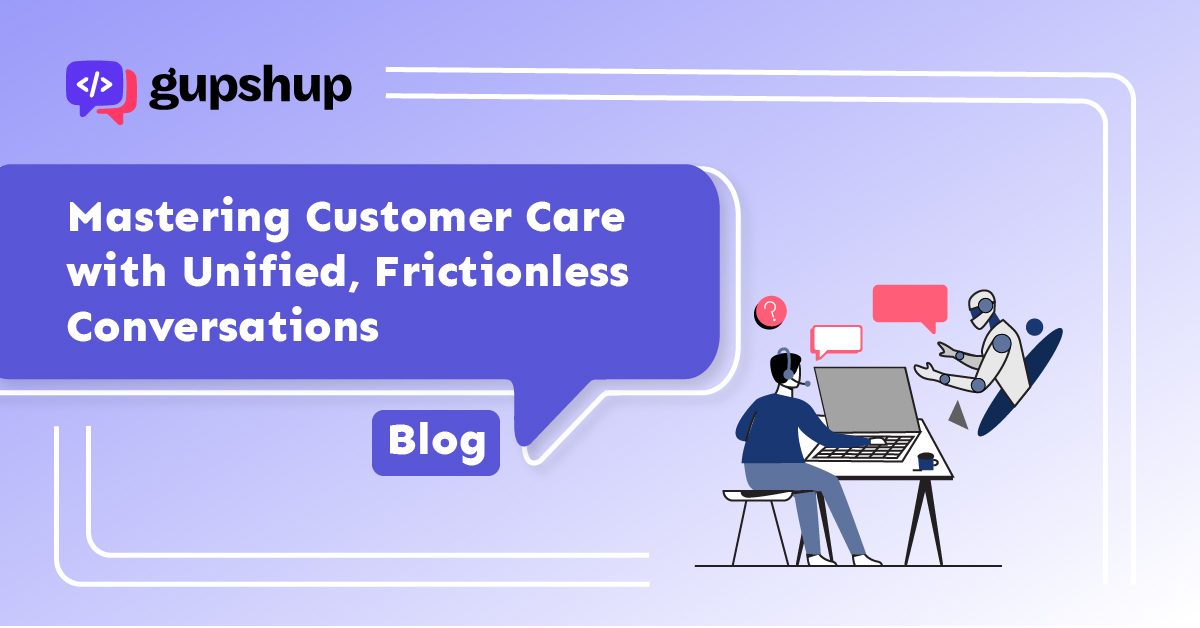 Manage high volumes and boost CX with a pivot to self-serve and seamless deflection
Every time a business messes up and I need to contact customer support, I cringe. My instinct is to put it off – I'd rather let it go than navigate through a long list of IVR options, deal with being put on hold, dig through my emails to find the order number, or provide a painful account of what went wrong, specify what my exact issue is, confirm my delivery address and describe what I had for lunch (okay I made up the last one).
The point is – that it is cumbersome for customers to interact with businesses. And this experience is unacceptable when they should already have all my details.
This is even worse when the only way to reach a business is over email – it's painfully slow, response takes anywhere from 48 hours to 5 days and tracking the issue is anything but easy.
Contrast this with an experience I recently had with food delivery when I received a wrong order. The mild annoyance of the item being unavailable instantly melted away when I contacted customer care. On the app, I could easily select an alternative and proceed with my order in under 30 seconds. A simple workflow –without the need to explain, cancel my order, speak to an agent or worse, wait for a response to my email. I was also provided with the option to speak to an agent if I wasn't happy with the options provided.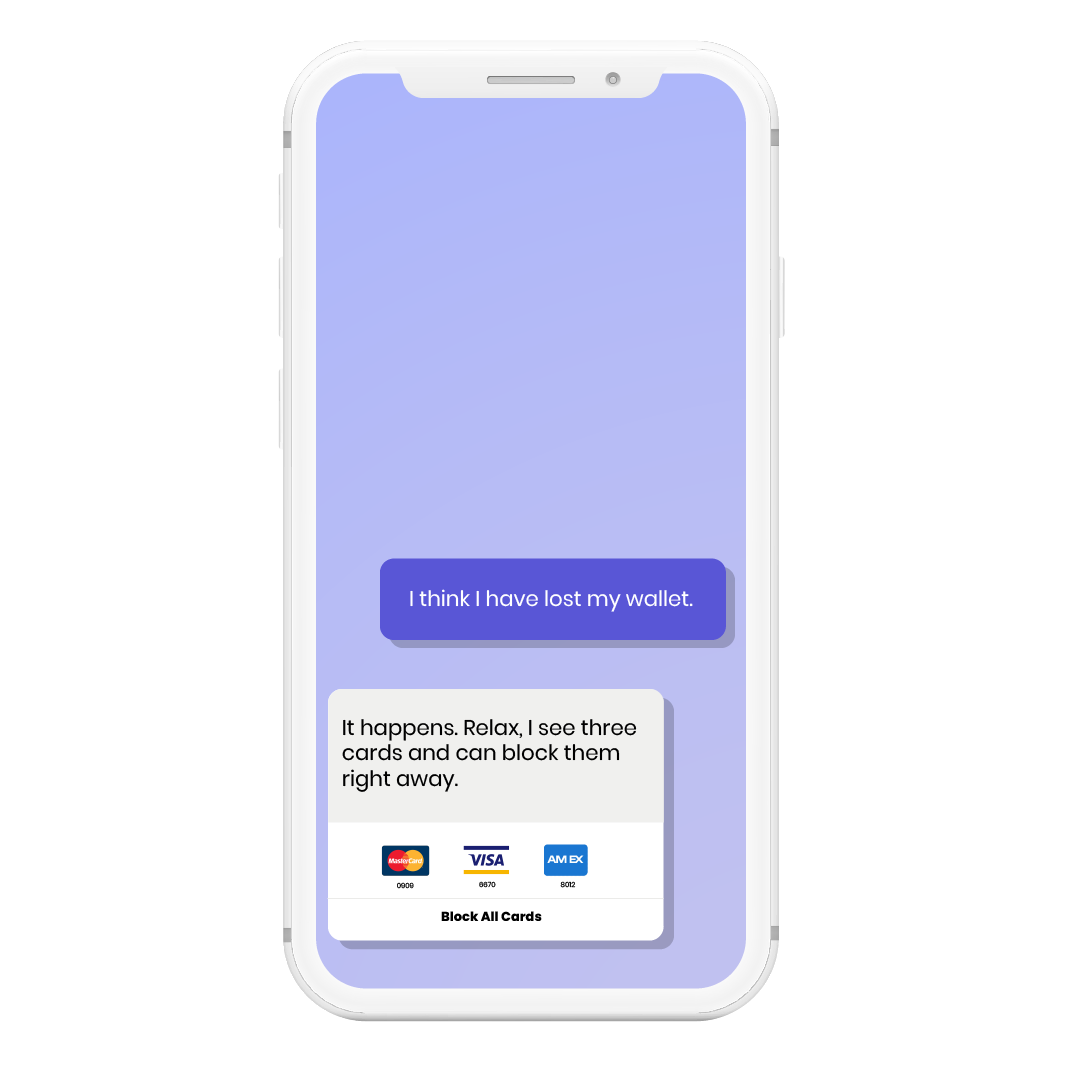 This is a win-win for both the business and the consumer – consumers no longer need to wait in queue or follow up about trivial issues, and businesses can save precious agent time by resolving 70-80% of queries through automated flows and self-serve options.
The 80/ 20 rule of support automation and value of deflection
It's well understood that for any business, 20% of query types account for 80% of volumes, making it a no-brainer to automate these 'vital few' queries. Pre-built journeys and AI chatbots promise high payoffs. Depending on the industry, the queries can be about order status, delivery tracking, account balance, refund status, pricing or appointment booking.
For example, consider 'Venus Bank' that wants to automate routine inquiries and services. They can guide customers through a pre-built menu of categories such as 'account balance', 'transaction history', 'account statement', 'request cheque book', 'raise a dispute' and so on.
They can go a step further and allow customers to type their query in natural language such as "Block my credit card", or the more natural "I've lost my wallet". NLP models are trained on millions of banking interactions using machine learning and can understand the intent of any such utterances and generate the appropriate response and action. 
Now consider that on realizing that her wallet is missing, the customer immediately calls the helpline number. Unsurprisingly, all agents are busy, and the customer is panicking. She then gets an automated prompt to deflect to messaging, such as WhatsApp or SMS and accepts it. On WhatsApp, she keys in her concern 'I've lost my wallet' and the NLP engine matches her query with the intent 'Block card' and lists the cards associated with her mobile number. With a couple of simple taps, she blocks the cards and raises a replacement request.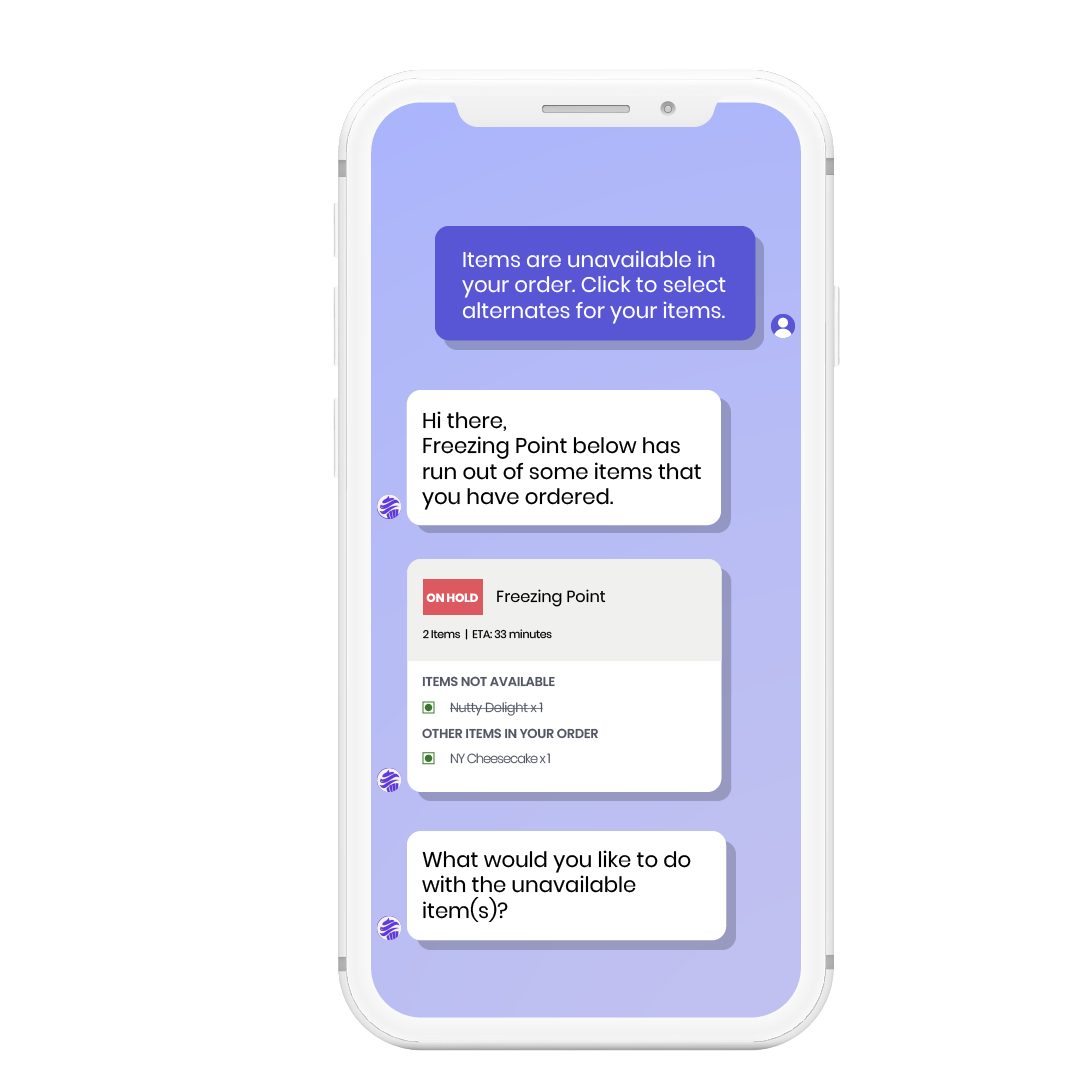 With over 80% of queries being managed by self-serve mechanisms and virtual agents, live agents need to handle just the balance, significantly reducing their call volumes. A 2022 survey by McKinsey & Co. shows companies are shifting the workload away from transactional, repetitive queries to solution-oriented interactions. Nearly two-thirds of those surveyed that decreased their call volumes identified improved self-service as a key driver.
Peeking under-the-hood
These seemingly simple experiences require a bouquet of integrated capabilities at the backend. APIs to connect messaging channels such as WhatsApp, Instagram Direct Messenger, native web or app chat, SMS and so on. Integrations with enterprise CRM, core banking or ERP systems to fetch the customer details. Strong NLP capabilities that are pre-trained on industry datasets and use cases, and an engine that can automatically add utterances to facilitate natural conversations. This reduces dependence on training data or manual addition of utterances to deliver higher accuracy from Day zero.
AskSid/ Gupshup is special for its high AI and ML competency, both from technical and strategic perspectives. The team is proactive in suggesting, designing, and implementing new features all the time. We get deep insights on customer behavior and decision-making process and can provide much better service.

Global Online Director, Akris
These virtual agents not just converse over chat but can also determine the action with the help of business rules. These rules serve as guardrails to provide a resolution which could be the refund amount, replacement options (as in my food ordering incident), appointment rescheduling, blocking cards, sending medical reports, invoices and so on. There are no off-hours, accelerating customer support and enabling customers to initiate or resume conversations based on their schedule.
And then specific conversations may need to migrate to a human being – requiring integration with voice and contact centre software to intelligently route to the right live agent, along with the individual's context, transaction history and omnichannel view of previous communications to make the experience frictionless.
The value the tool brings is that we are now extending our service outside our regular opening hours and that is helpful in our service approach!

Charlotte Maintz, Head of Customer Care, Danone Nutricia
Next – Turning the contact centre into a profit centre
Organizations often separate customer service and sales as two different functions, artificially fragmenting the experience for customers. By carefully orchestrating an omnichannel strategy, businesses can unlock the potential of the customer service channel to not just improve customer satisfaction but to also grow revenues. With access to the right omnichannel history, agents can contextually upsell and cross-sell without being pushy.
But that's the topic for another post.
Blogs you will want to share. Delivered to your inbox.
Business Email
×
Read: Conversational commerce journeys to take Instagram beyond engagement