Conversational AI is transforming the Fintech industry
On July 28, 2021
Conversational AI
Conversational Commerce
Conversational Marketing
Conversational Support
Fintech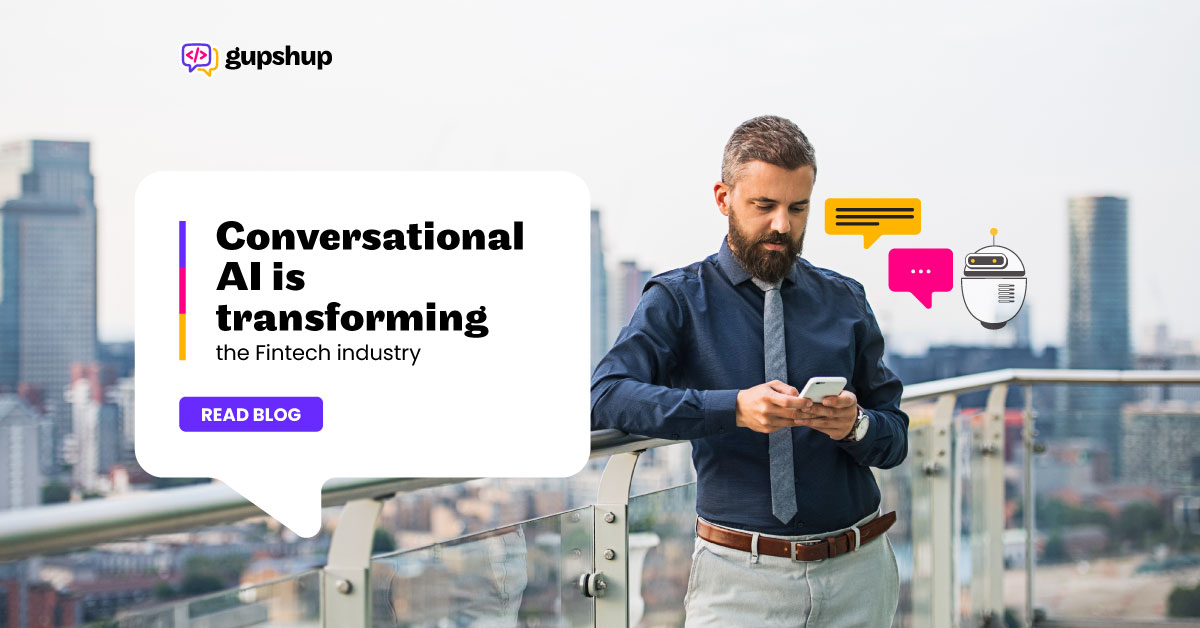 The fintech industry has seen a drastic decrease in leads due to various reasons such as less employee productivity, an increase in online frauds, and obsolete cold-emailing. However, artificial intelligence (AI) has helped fintech businesses eliminate these issues at some level. But, still, something is lacking, and that's the direct relationship between the consumers and the business with strong customer service.
With the boom of AI chatbots, this issue was majorly taken care of. However, not everybody has still understood how it could help the fintech industry.
Let's see how AI chatbots have proved to become one of the most conventional ideas to boost the financial market.
Significant Improvements in Personal Banking
An absence of or poor personalisation of service is one of the most common challenges that most bank customers face nowadays. Conversational AI in the fintech industry has a great role in improving customer service.
Chatbots provide updated terms and conditions for different services, implement KYC and AML regulatory guidelines, and promptly resolve consumer issues. The most important advantage is that chatbots allow banks to respond to queries without demanding human participation immediately. For instance, you get personalised banking services on WhatsApp, text messages or other channels. With this, users do not realise they are conversing with a robot as its experience is as genuine and engaging as with a human!
Removal of Disturbance of Cluttered Interface
If users find the technology too complicated, 38% of individuals leave the sites or applications within five-six seconds. Fintech chatbots with AI integration assist in minimising friction and technological hurdles. The built-in chatbots are programmed to recognise human behaviour and respond to their demands.
Feedback Management
Another important aspect of any financial service is customer reviews. Financial institutions could collect more precise feedback from clients via intranet-based chatbots, thereby implying that conversational AI has helped fintech brands enhance their services. Thus, employees can learn about their areas of improvement, and the administration can provide practical solutions.
Forgery Automation
Conversational AI chatbots are game-changers for the fintech industry and customers since they continuously monitor and scan accounts to check for any suspicious activities. At the time of any such financial transaction occurrence, chatbots immediately alert the customers. It promptly notifies and informs the consumer of a sudden spike in funds transfer from dormant accounts. If the signals are evident, chatbots also pause the transaction for a short time.
Customer Loyalty Boost
Conversational AI in the fintech industry is intended to be more proactive as regards user engagement. It also draws in more clients who want to look at services or items without speaking to anyone. Chatbot data allows businesses to understand their customers' need for better interaction and offer them the services and goods they desire. It improves customer loyalty to businesses naturally.
Better Service Promotion
Fintech conversational automation helps expand targeted traffic while also promoting the firm's products and services. It assists customers in purchasing things directly over chat. Further, AI chatbots also advertise the brand image across various social media platforms.
Cost Deduction
Chatbots in fintech sites are a one-time expenditure that has transformed into an asset. Moreover, they are less expensive than hiring additional staff. It's not only a cost-effective solution but the chatbots' capacity to offer results in seconds also saves a lot of time.
Attracting Millennials
Millennials seem to want digital chatbots to stay up with them. The desire for immediate assistance has skyrocketed due to the recent technological advancements, and millennials are constantly communicating over social media. Therefore, conversational AI in the fintech industry can help businesses to keep up with the youth.
Social Media Use Cases
Seek help from the AI chatbots to provide account balance
Know about transfer limits, expenses, recurring payments and card bonus points
Answer to basic questions, such as "What is the interest rate on an INR 5000 fixed deposit?"
Provide answers based on the location, such as "Where is the nearest ATM?"
The Future of Conversational AI in the Fintech Industry
Despite its popularity, most of the chatbots accessible in fintech are still severely restricted in the scope of functionality. Some institutions design and deploy quite simple chatbots by nature due to the absence of technical expertise and adequate finances. Thus, it can accomplish only limited jobs and does not effectively manage requests that reveal information outside the functional domain.
As per the experts, conversational AI will have the following use-cases in the future:
Face detection for zero-click payments
Live status information on cross-border digital assets
Usage of speech assistance with IoT devices to boost consumer conversion.
Do you have any other suggestions for improving conversational AI in the fintech industry? Feel free to discuss this with us. Further, to get the best conversational bot developer for your website, choose Gupshup. We are here to solve all your queries.
Blogs you will want to share. Delivered to your inbox.
Business Email
Recommended Resources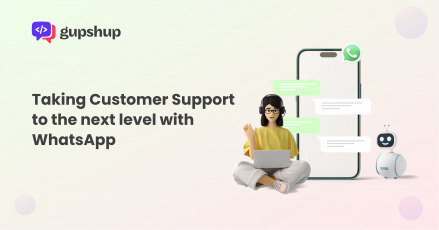 Discover how WhatsApp is revolutionizing customer support, providing a seamless & efficient communication channel to elevate...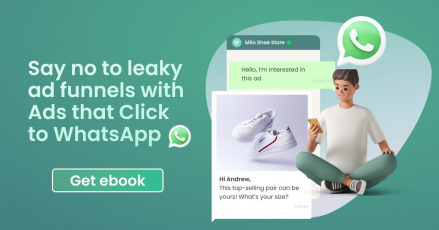 Read the eBook by Gupshup to uncover you can increase your return on ad spends by...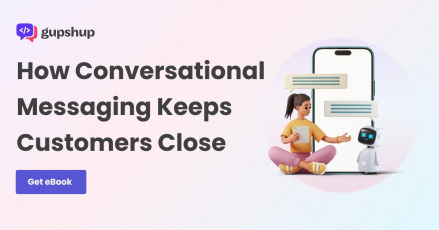 Read the eBook by Gupshup to uncover how businesses are becoming conversational and are leveraging AI...
×
Read: Gupshup raises additional $240 million to fast-track global Conversational Messaging vision