6 Ways Conversational AI Improves Customer Experience In BFSI
On May 16, 2022
|
5 Minutes Read
BFSI
Conversational AI
Conversational Engagement
Smart solutions are an intrinsic part of banking and technology-driven ecosystems. BFSI businesses are no longer merely focused on providing banking and financial services. Stepping up as trustworthy and reliable partners in the technology-driven world, banking systems are taking a proactive stance in supporting clients regularly and making their life simpler with impactful solutions.
To respond to these notable shifts, today's banking services must focus solely on clients' requirements, and offer them personalized services and solutions besides core banking operations.
Millennials, Gen Zs, and boomers are actively using digital banking services. The user journeys for different types of users are different, but they all deserve the best customer experience. Fintech firms have successfully gained the upper hand in the BFSI sector by focusing on consumers. Zero contact customer services and value-added services are the need of the hour, and the BFSI sector must adopt advanced AI solutions to achieve it.
Problems faced by BFSI
1. Maintaining Existing Technology
Consumer banking companies frequently use legacy systems operating on outmoded technology, making them  rigid and expensive to upgrade. It's a challenge that gets more difficult to handle as a company expands. To provide an excellent buyer journey, it's vital to think about how workers interact with intelligence and how they may use it to their benefit.
2. Incorporating Additional Channels
Customers today expect to be allowed to contact a firm via a medium of their preference. As a result, financial firms must be willing to take an omnichannel strategy. Customer information that isn't usable, although an internal challenge, is a large one.
Financial institutions are awash with data collected from several different locations throughout the user journey, but they do not benefit from it without transforming the raw data into structured information. Getting the right insights into the data requires the deployment of sophisticated technologies; the synergy of data analytics and conversational AI is a step in the right direction.
Let's take a look at how BFSI can benefit from using conversation AI.
Conversational AI To The Rescue
1. Provide a personalized banking experience
Customers are used to face-to-face banking and are unwilling to change their mindset. Gupshup conversational AI tools customize consumer journeys. It can significantly reduce waiting times. The customers are contacted through WhatsApp for personalized messages from the bank.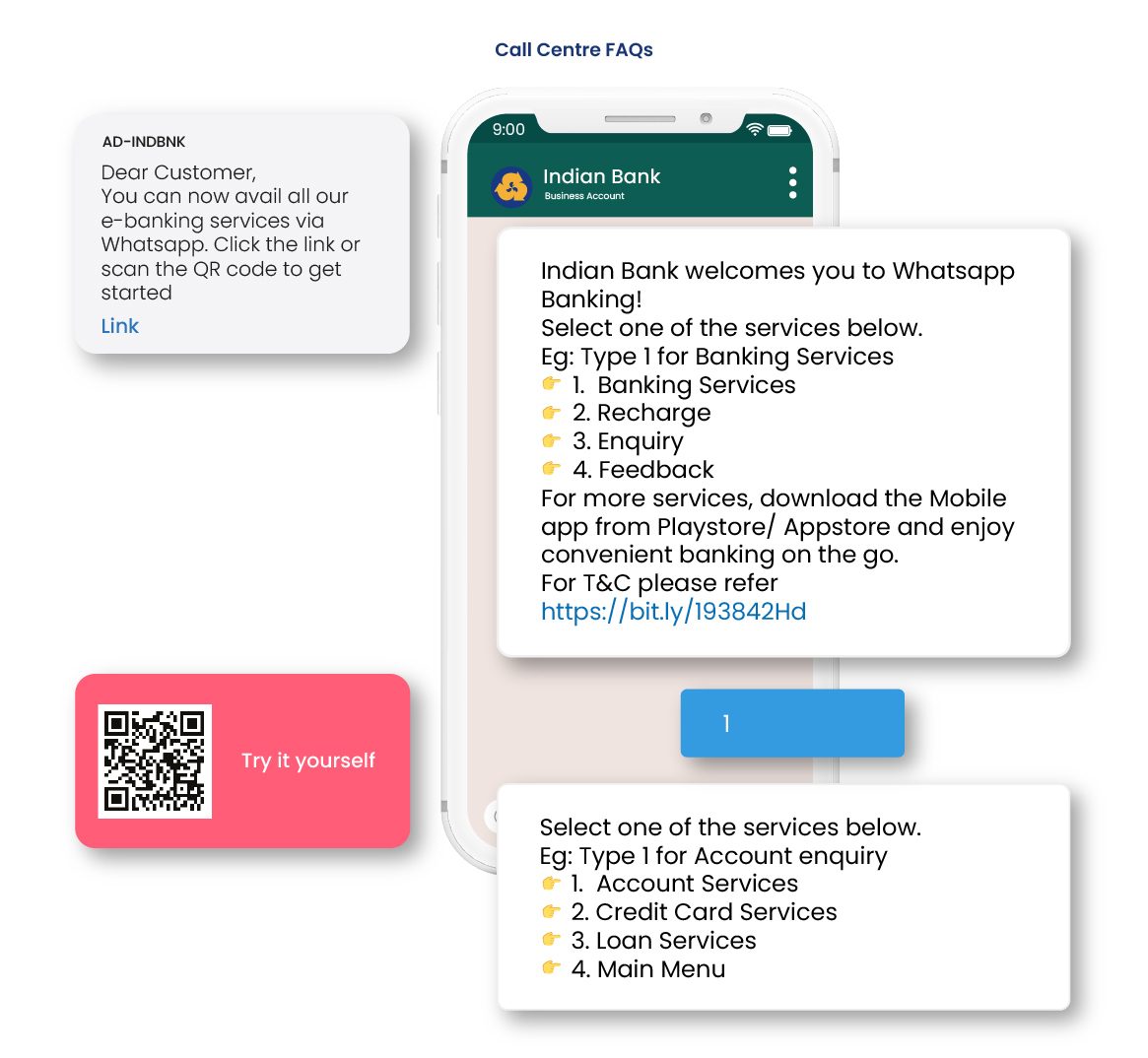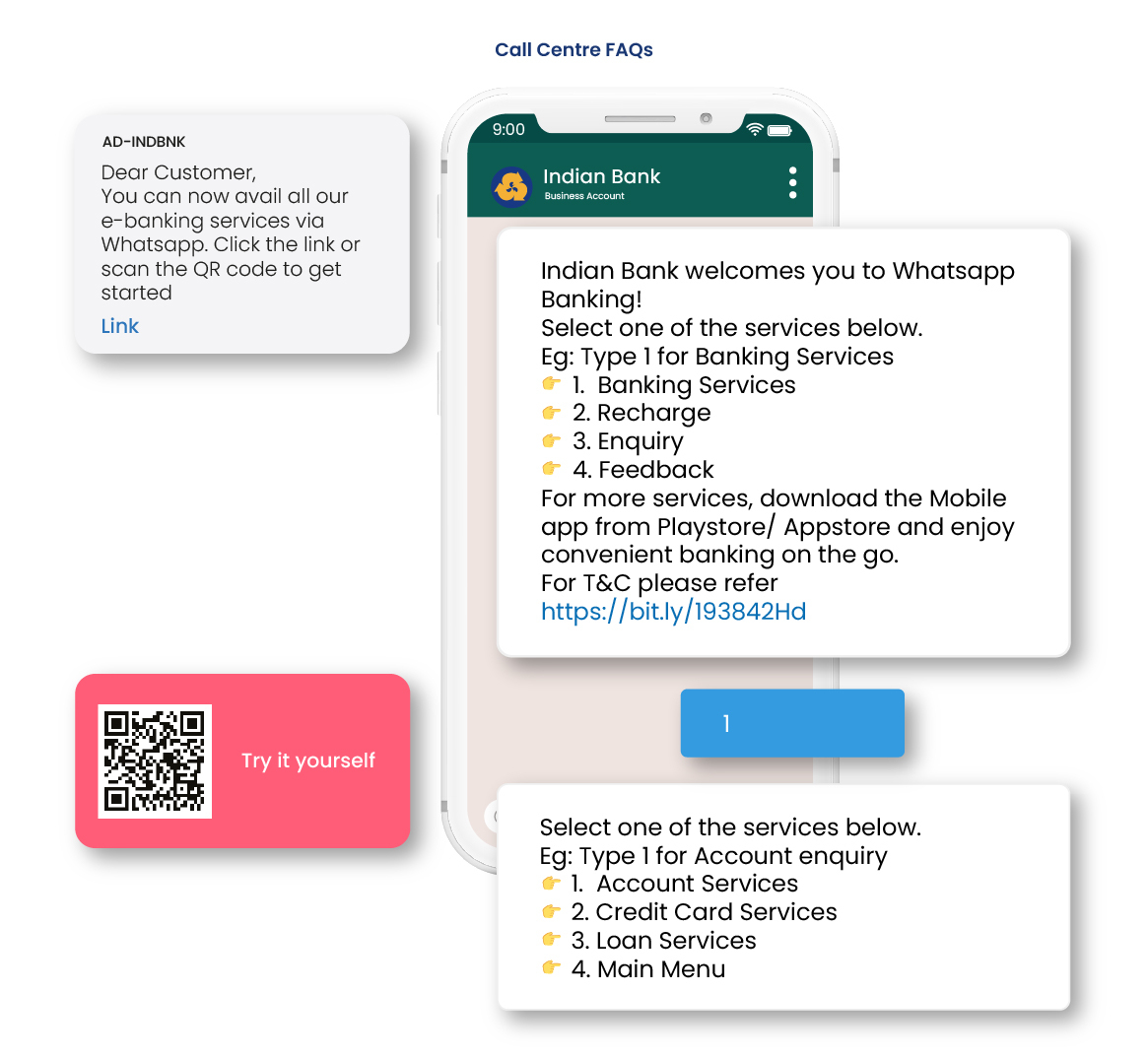 Gupshup conversational AI bot uses disappearing messages with captcha verification to ensure safety and security. Your customers can rest assured knowing that their data is handled securely.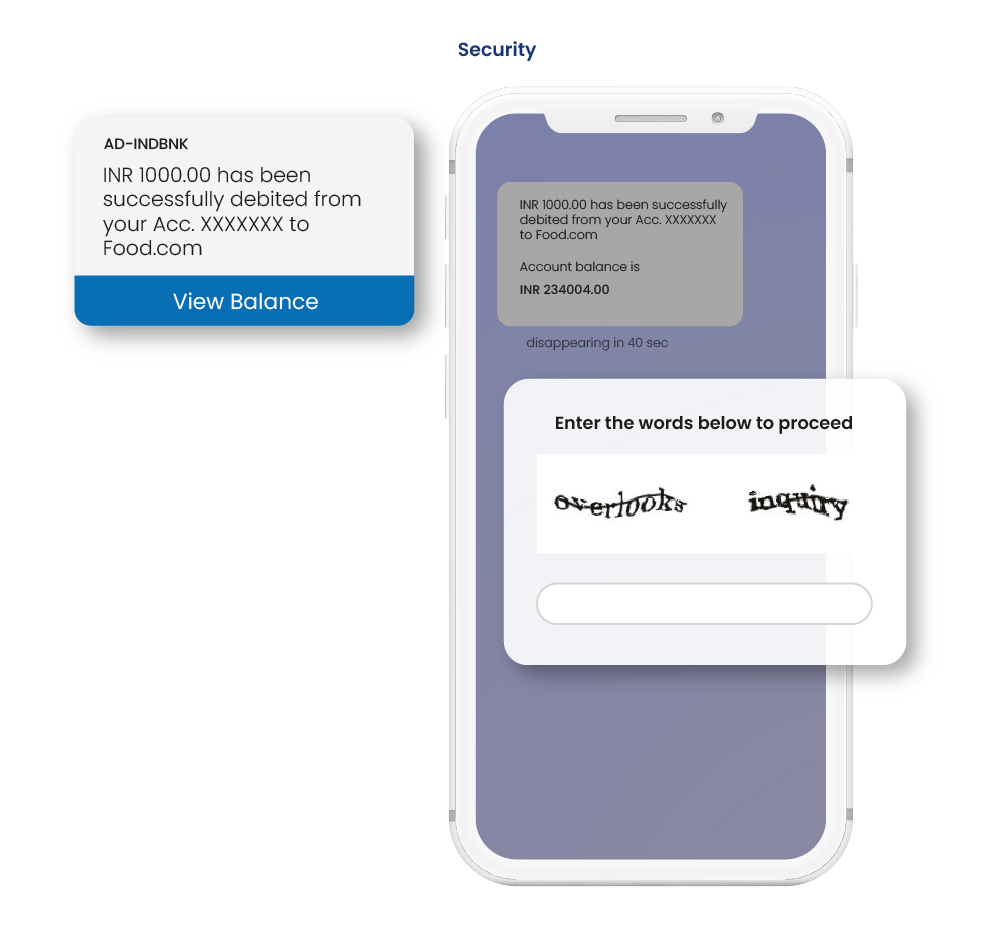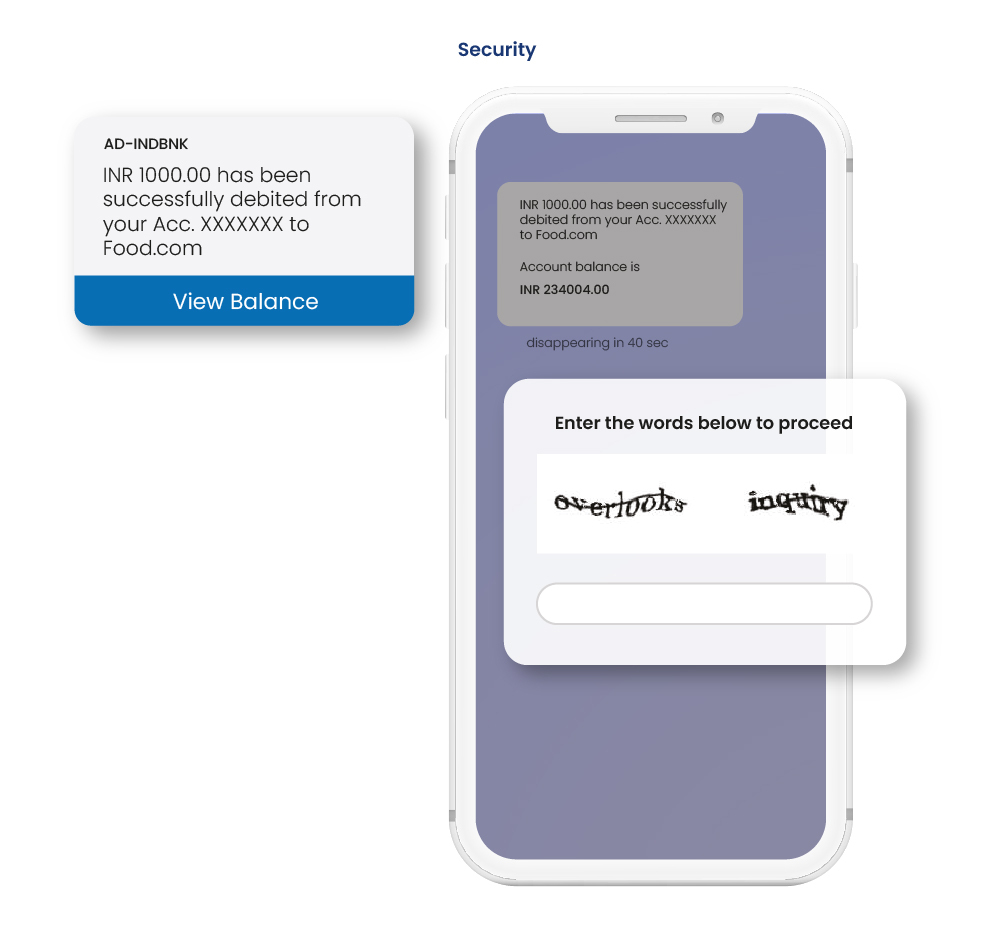 In the BFSI sector, many tasks require repetitive administrative processing. Conversational AI can considerably reduce the monotonous jobs of bank employees, helping them devote their time to serve customers. Bank employees can focus on creative problem-solving solutions to build strong and loyal customer relationships. Handling new customers becomes easy as Gupshup chatbots quickly respond to their queries.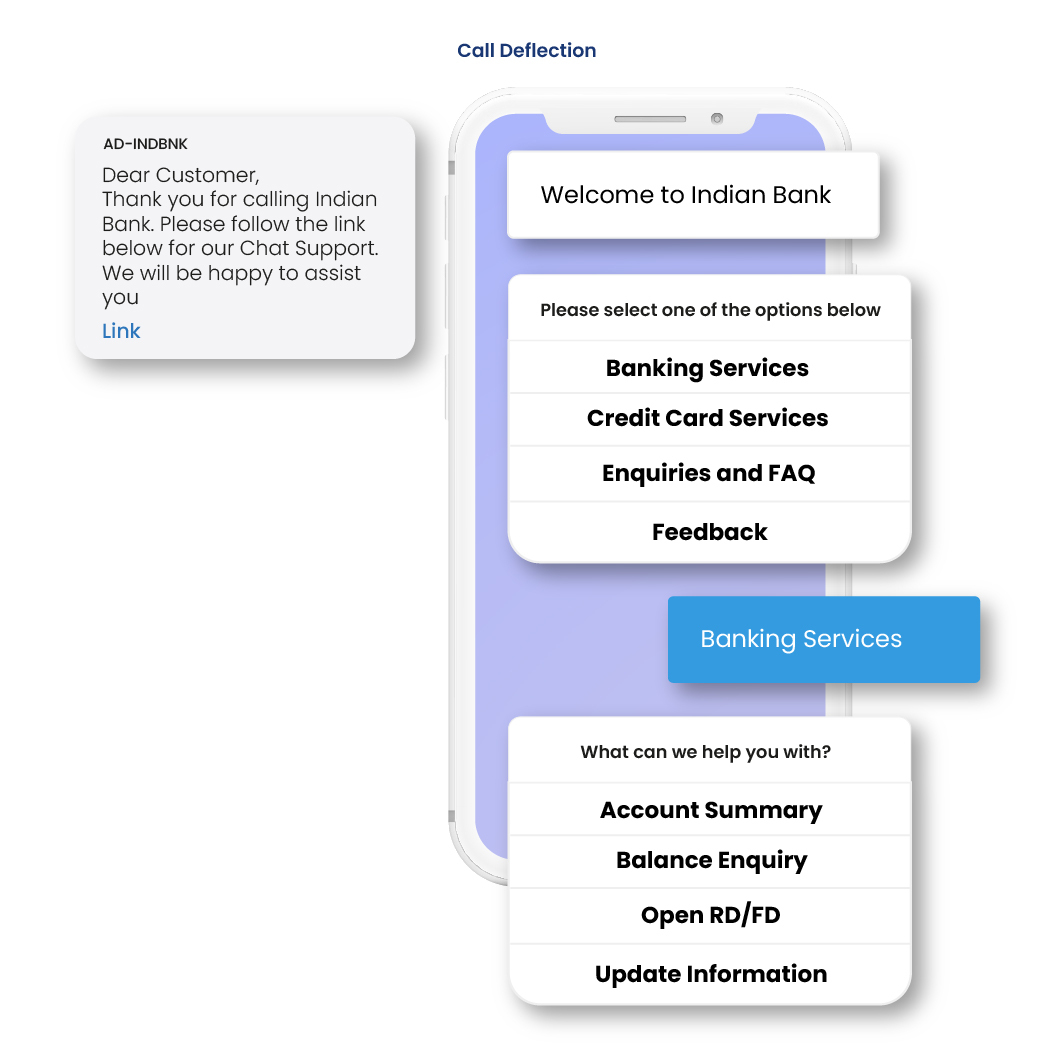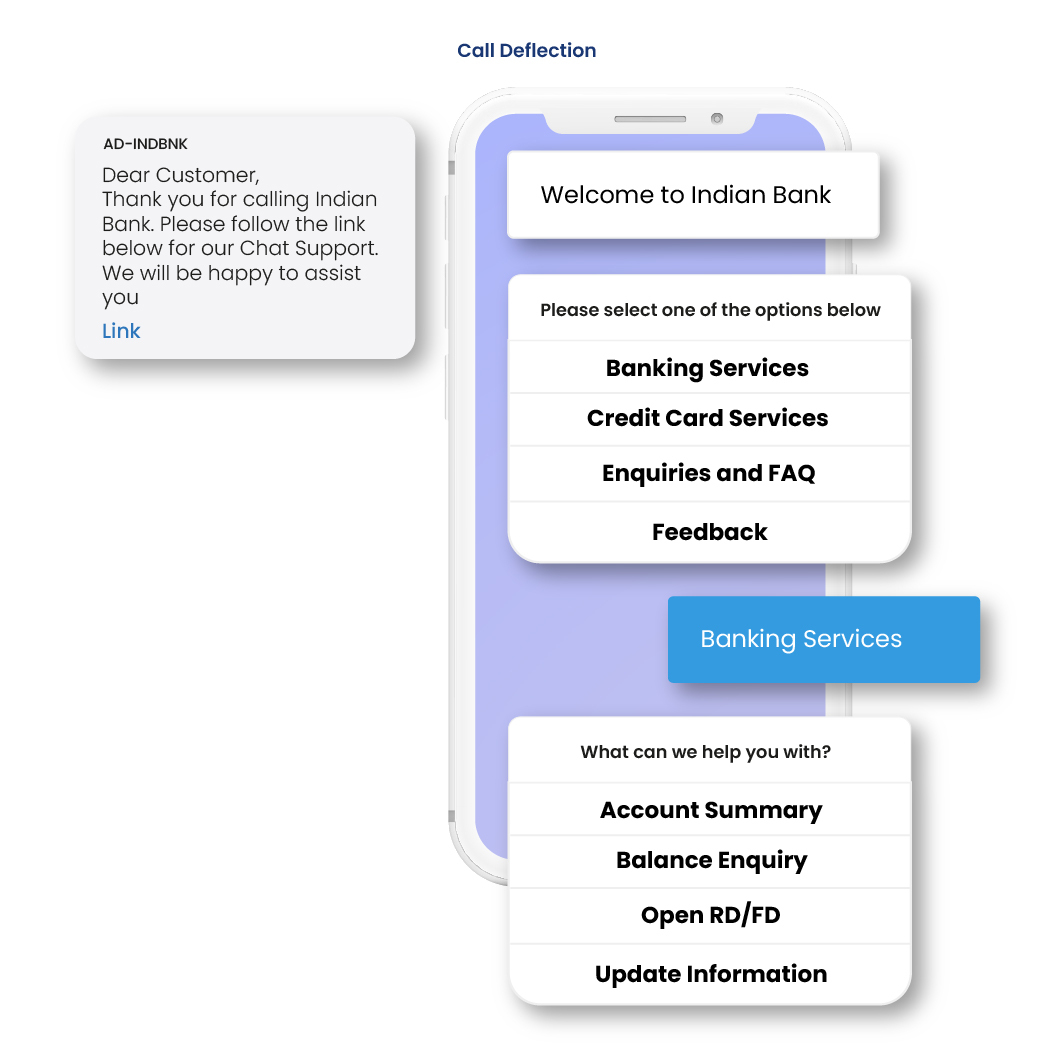 2. Reduce customer wait time with online KYC
Banks must complete KYC periodically to ensure that customers' profiles reflect the latest information. Following up with customers and obtaining their documents takes up considerable time and effort. Gupshup chatbot eliminates this overhead by prompting the customers to provide documents for KYC. Banking customers can easily upload digital copies of the documents from the comfort of their homes.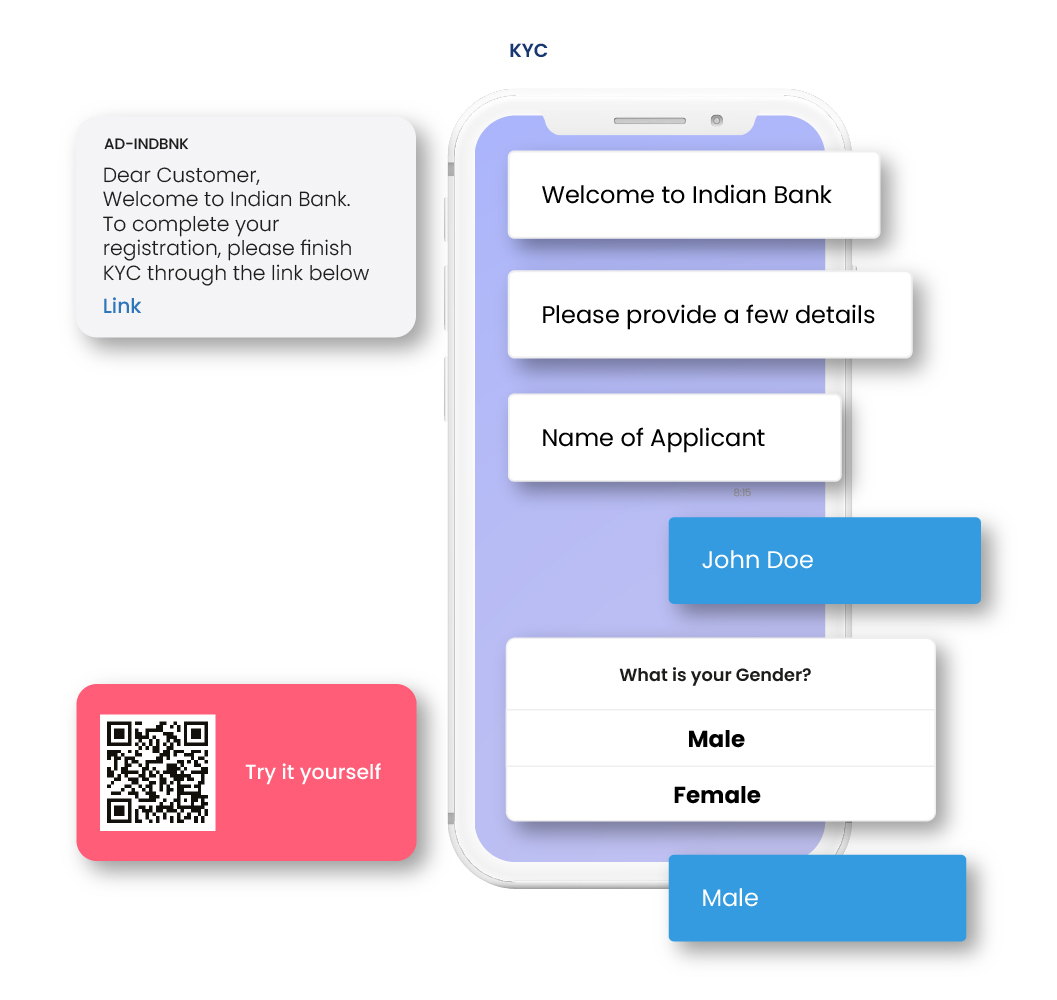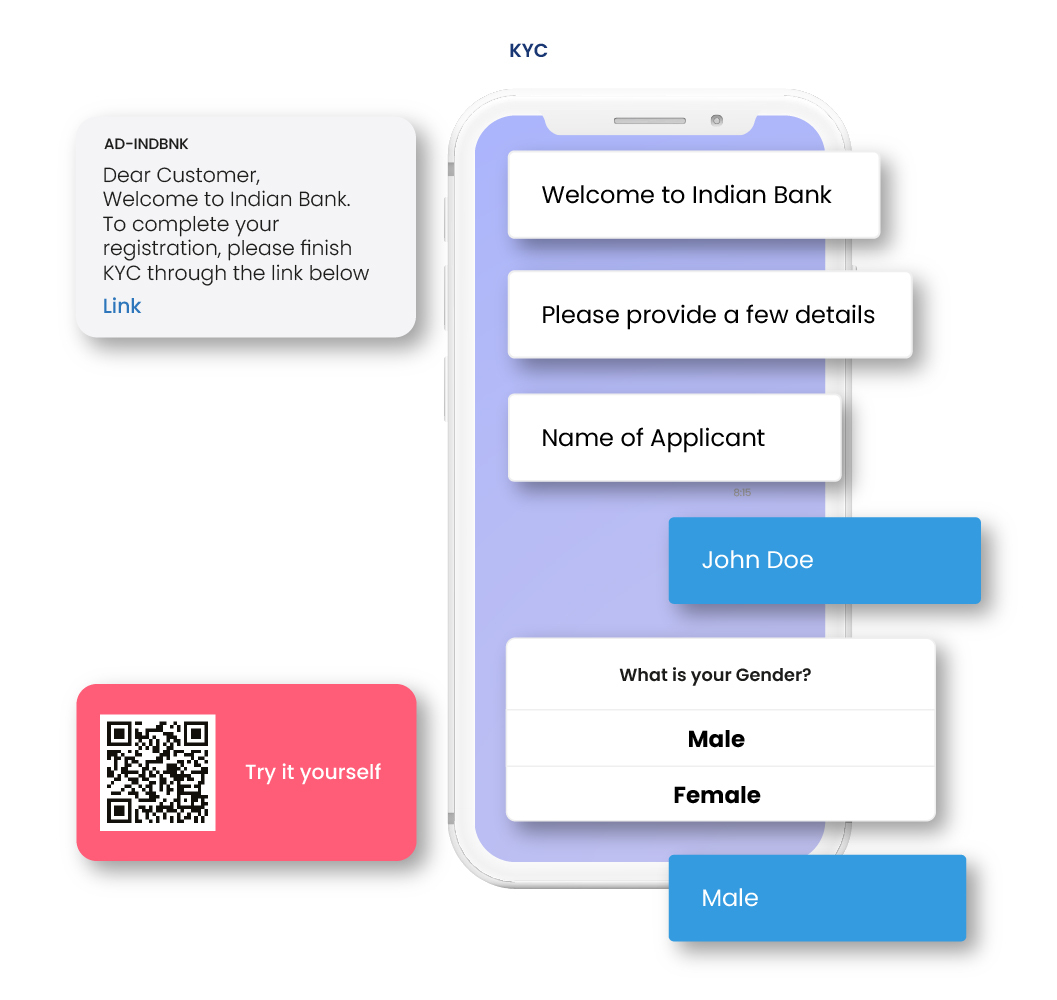 3. Engage customers with alerts on WhatsApp
Banks can enhance their customer support and service with a unified approach to contacting customers. As WhatsApp is the most commonly used messaging app, Gupshup enables WhatsApp communication with your customers through chatbots, so that they get transaction alerts immediately. The same chatbot helps them seek clarifications regarding the transactions without having to make a voice call for resolving simple queries.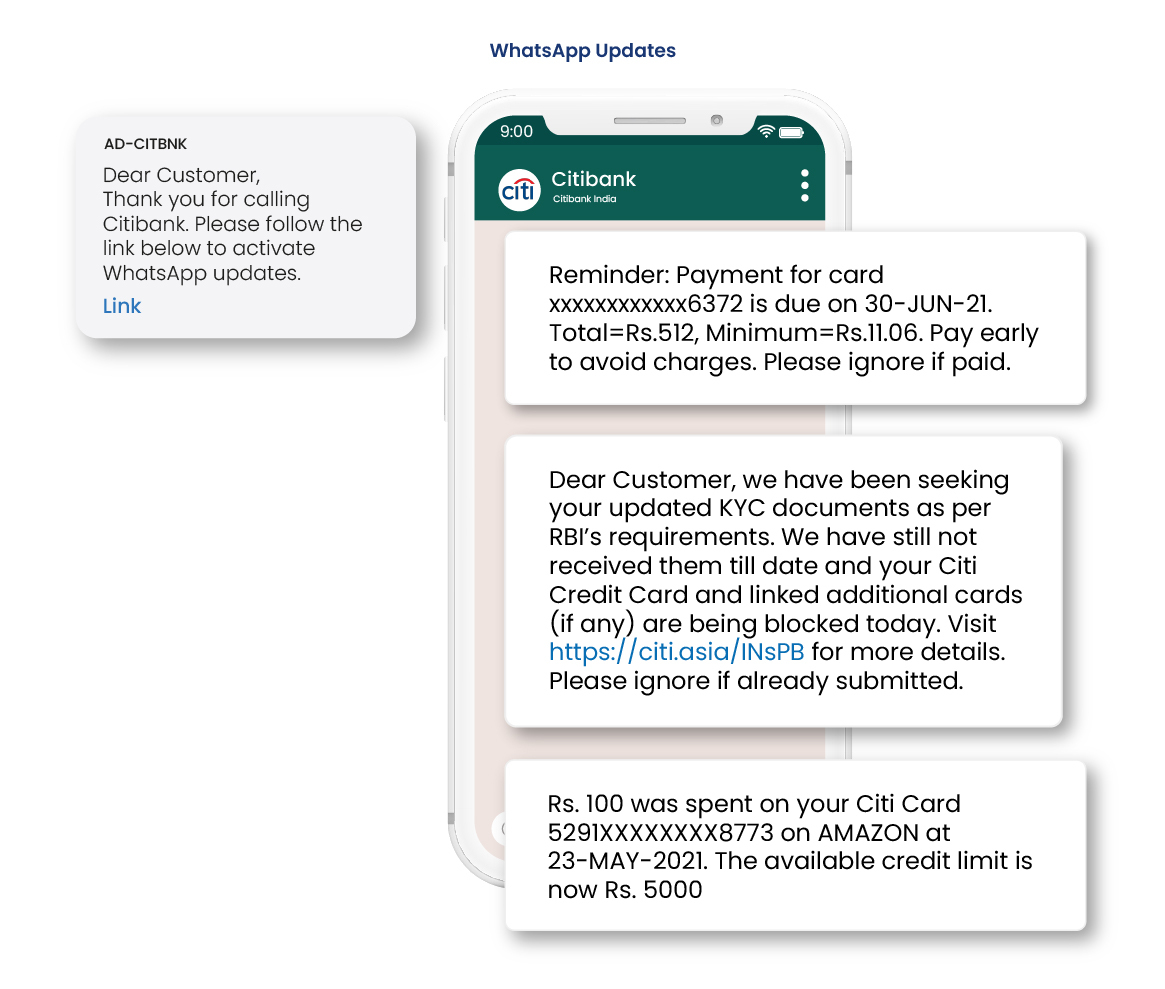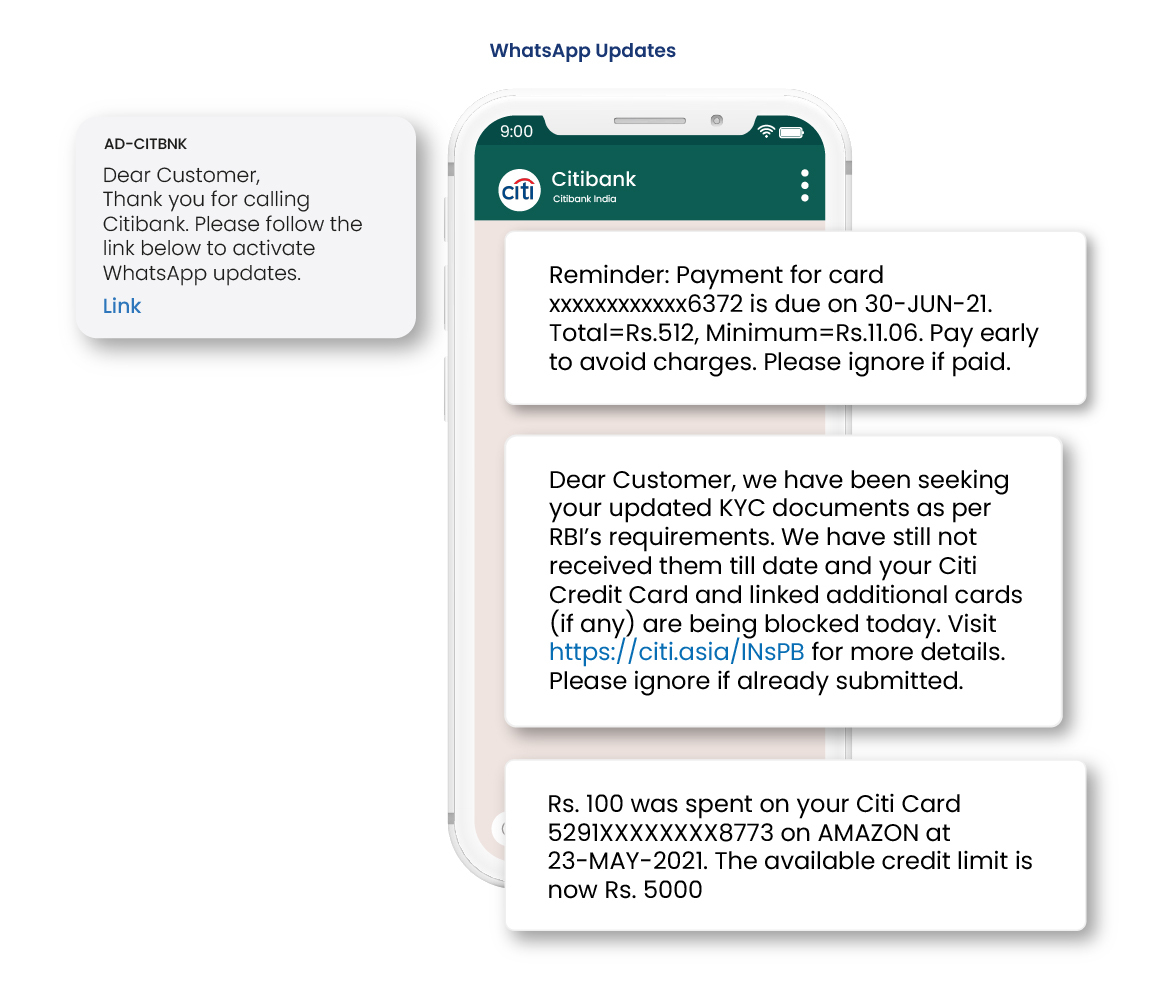 4. Provide credit card services directly via mobile device
There is no need to separate banking and credit card services. All the credit cards your customers have with your bank can be brought under a single window with Gupshup's credit card conversational messaging app. Customers can request new credit cards, update information and renew their credit cards with simple commands.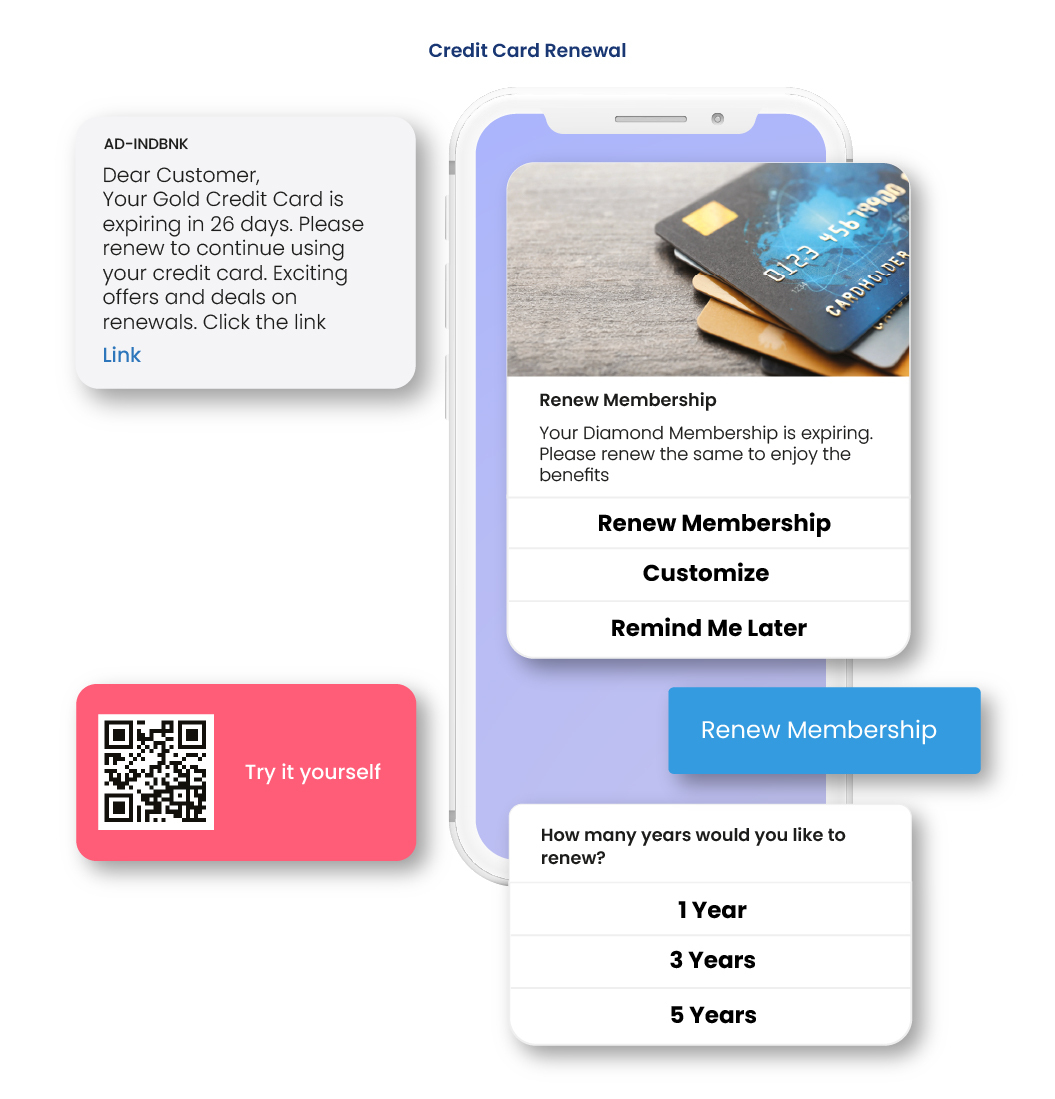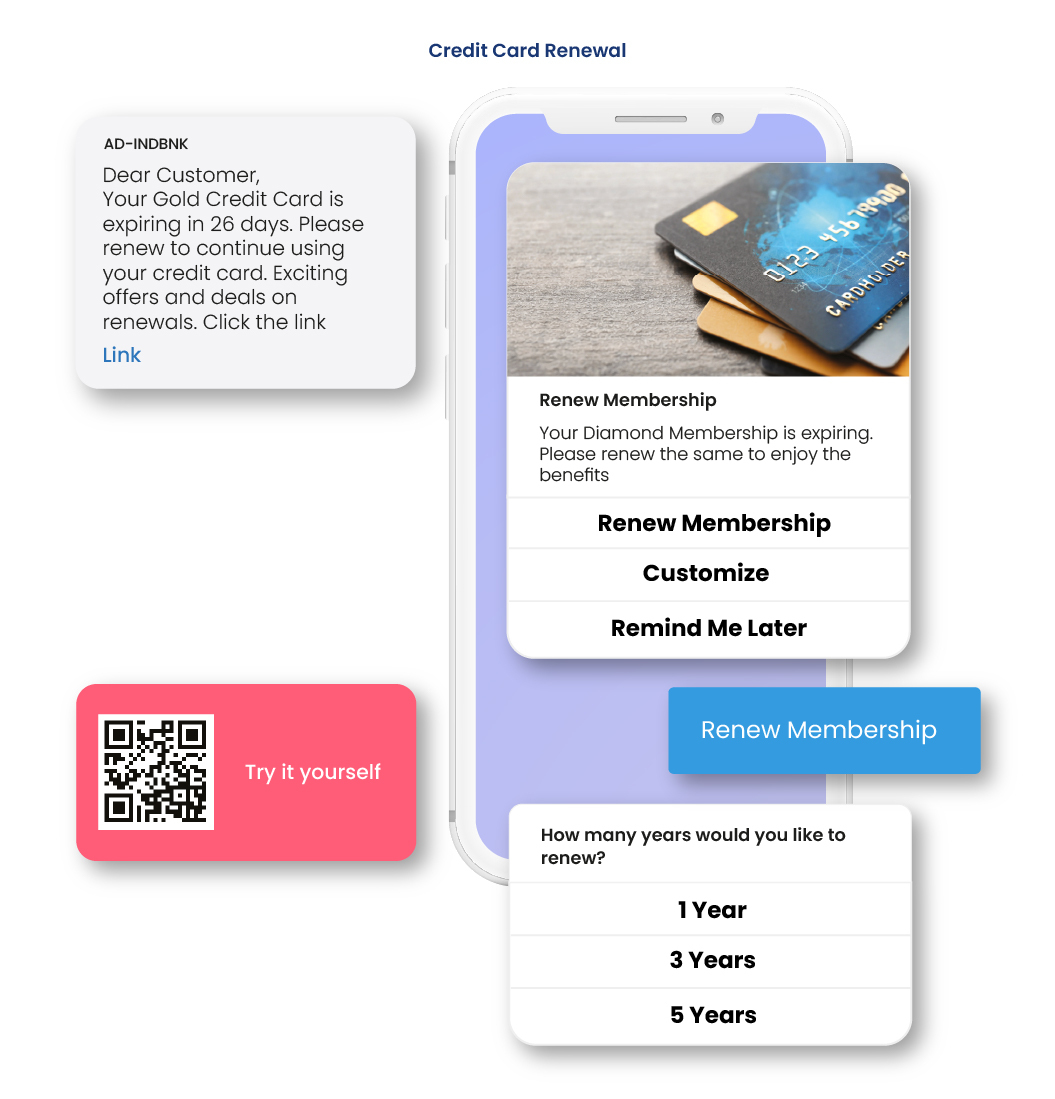 5. Process loan applications seamlessly with conversational AI bot
Banks have a separate section for each type of loan. Several bank employees spend more time verifying and approving bank loans. Canvassing the customers to purchase bank loans is another challenge in the traditional approach. Gupshup's conversational messaging API helps your bank unify loan services under a single window. You can provide multiple loan options for your customers and make loans more approachable. Customers can get all information they want about any loan and even submit a loan application online on WhatsApp.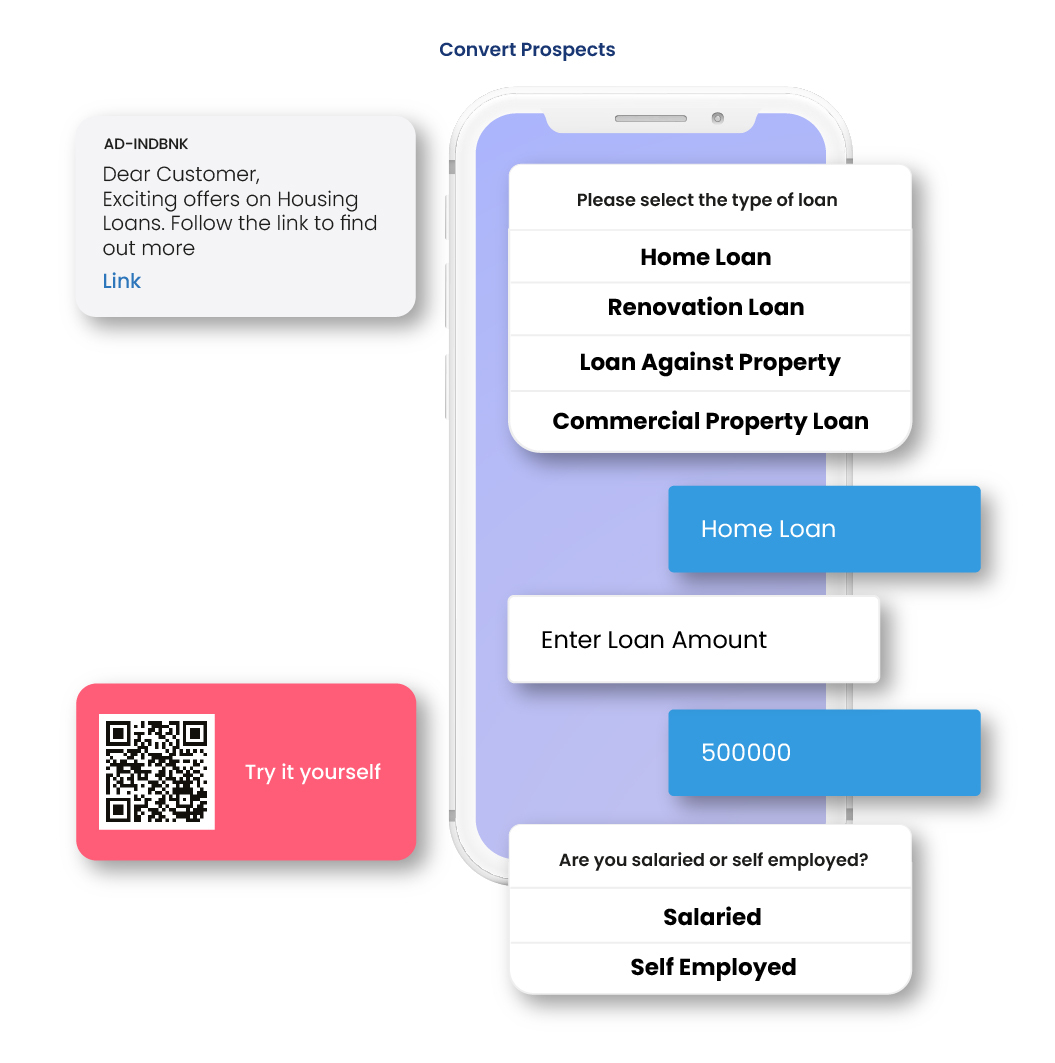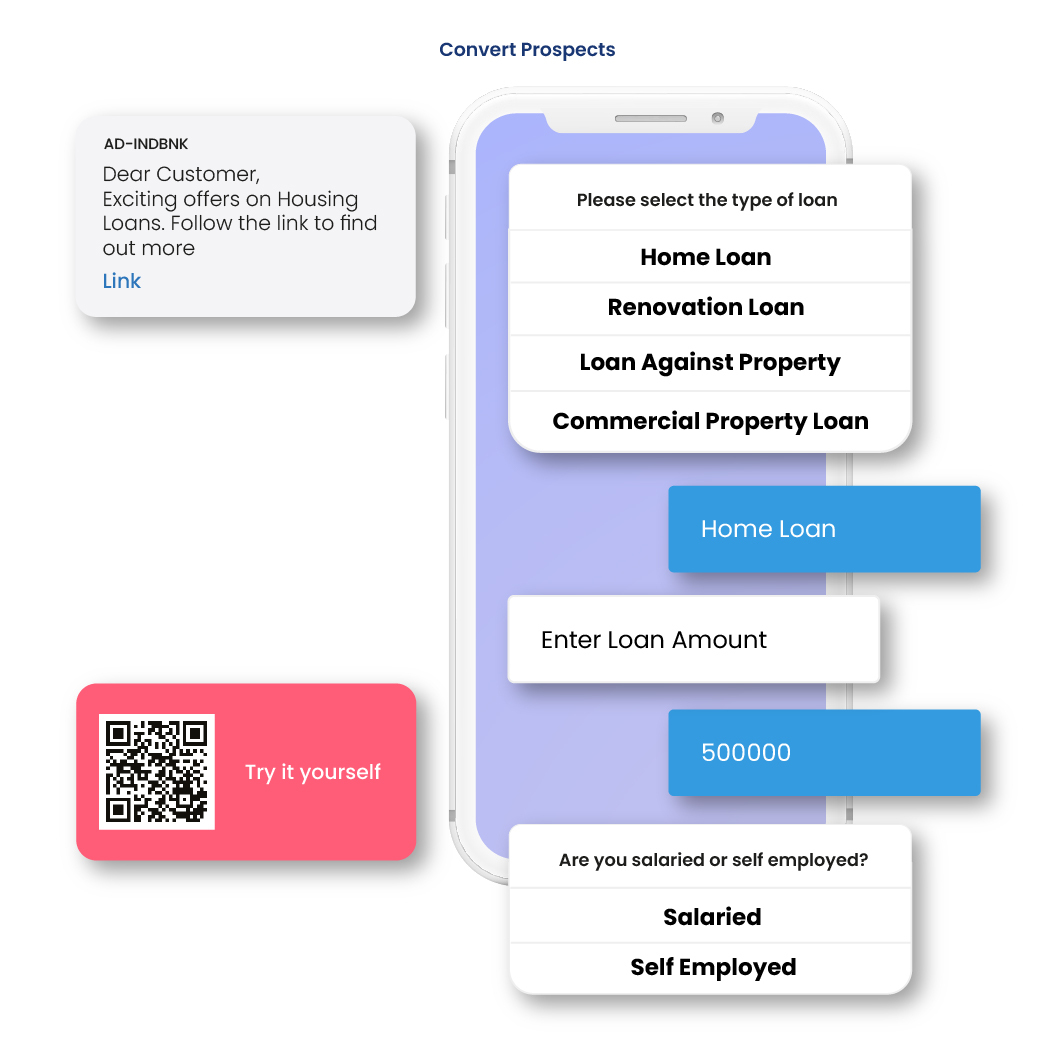 6. Upsell and cross-sell personalized banking products
Customer service experts have to work tirelessly to introduce new banking products to existing customers. The Gupshup chatbot simplifies the marketing of new products. You can notify your customers on WhatsApp about the latest banking product and encourage them to subscribe to new services.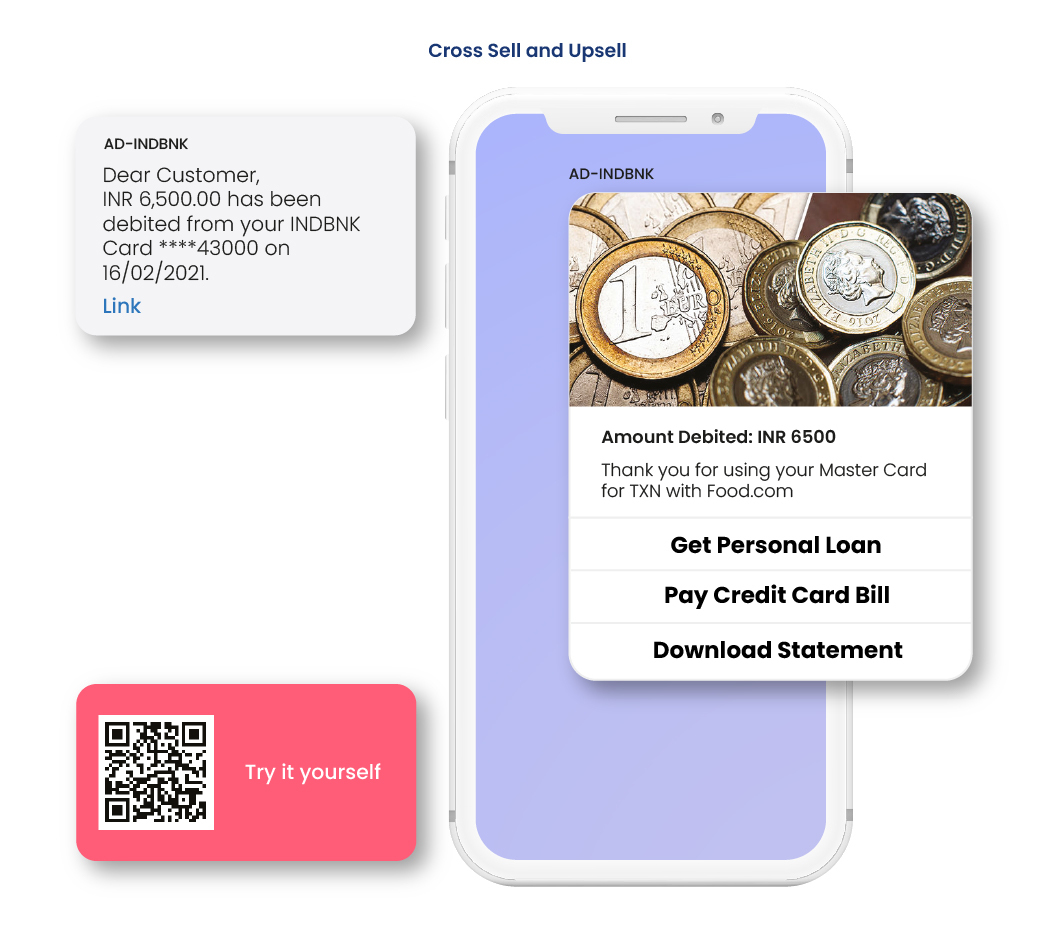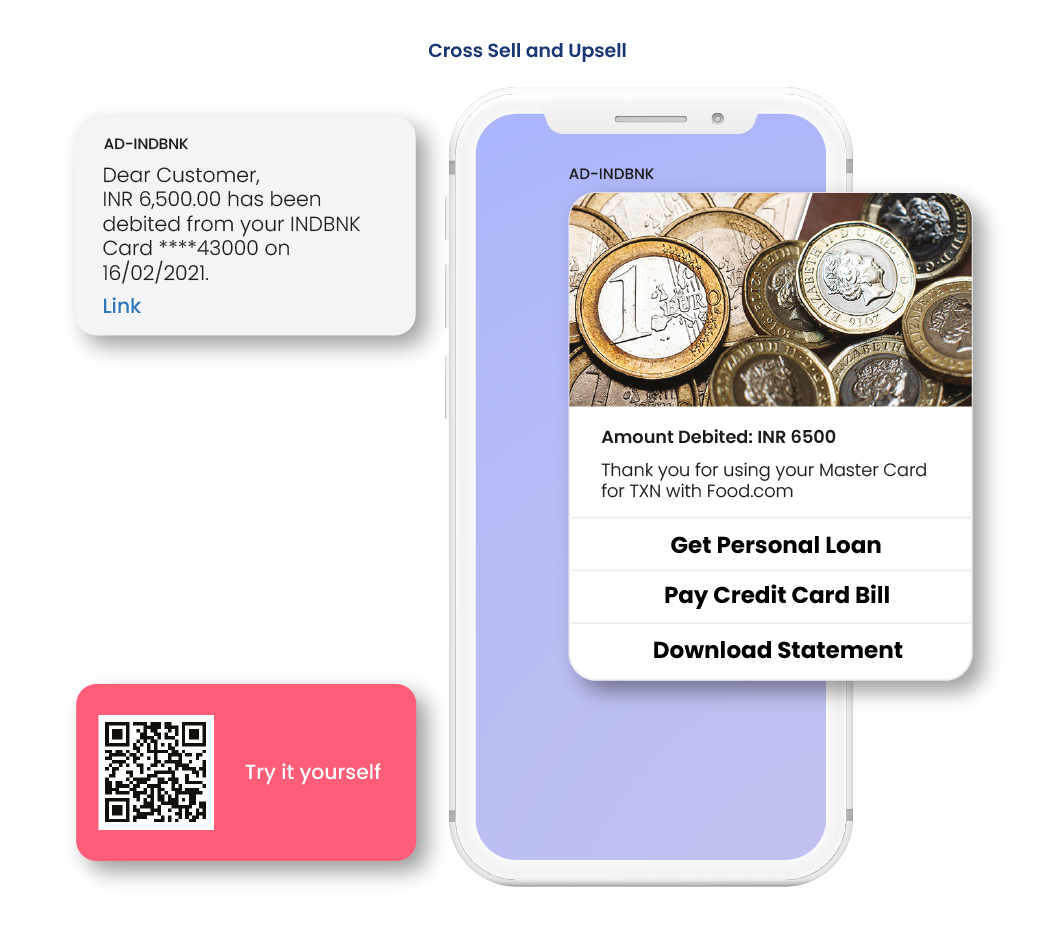 Gupshup's conversational AI bot can send personalized messages for marketing new membership benefits based on the customer portfolio. When customers know that they are taken care of by the bank with special offers and promotions, you can establish and improve bank loyalty. Customers will be more ready to subscribe to new services if they know that they get personalized recommendations.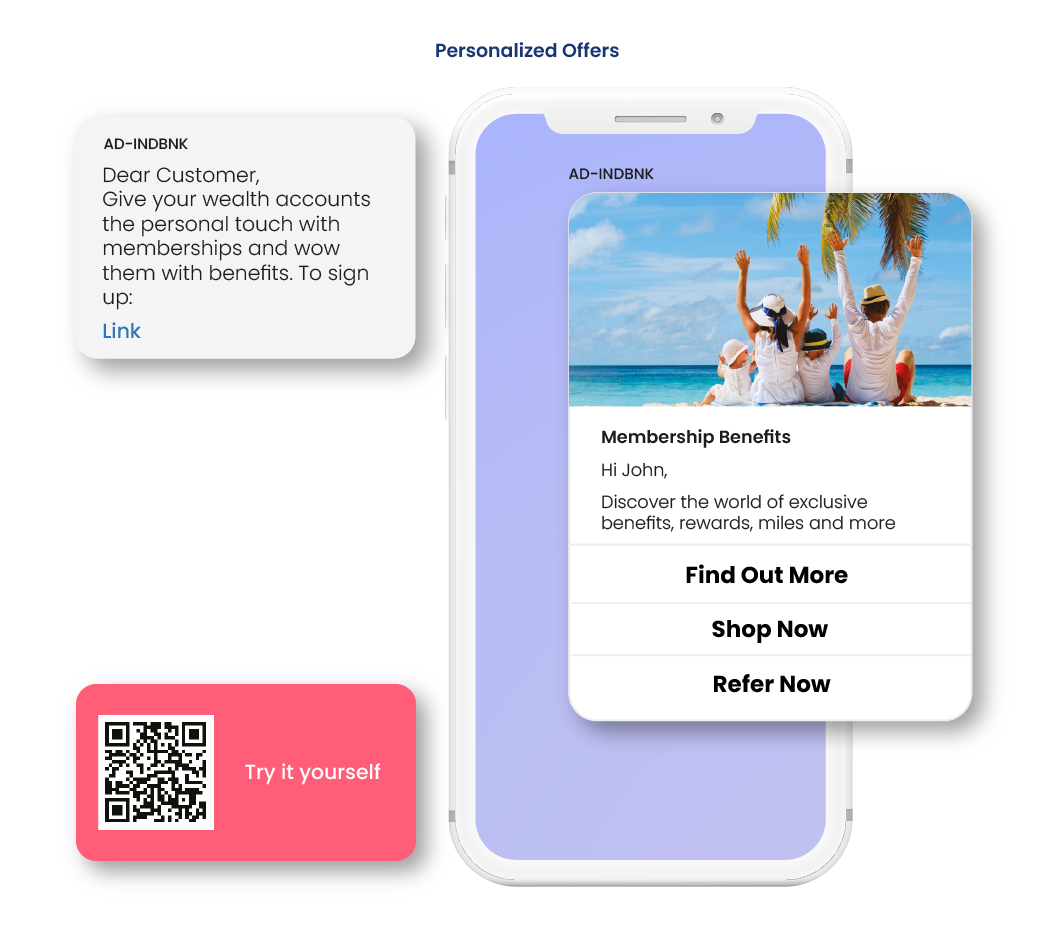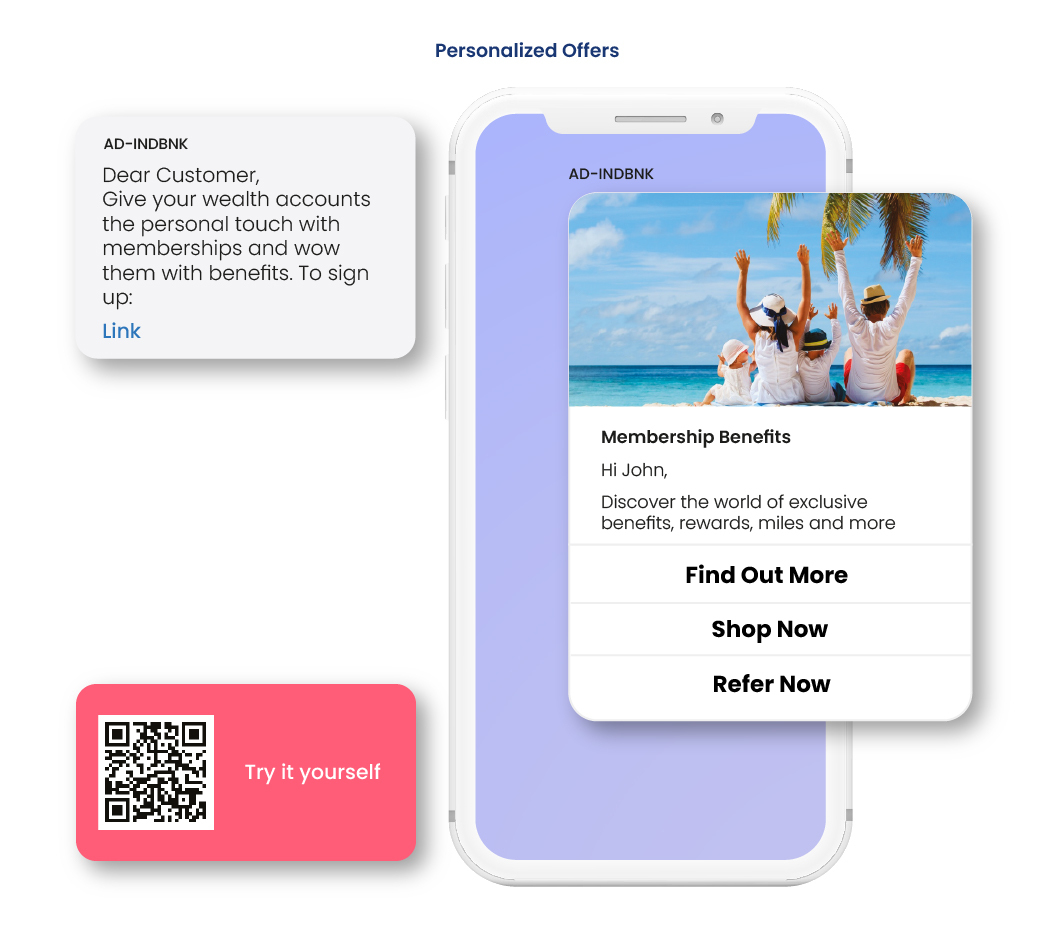 Conclusion
To compete in the BFSI industry, financial institutions require cost-effective and efficient AI systems. It is estimated that the expenditure on AI systems would be more than $110 billion by 2024. Over 64% of financial institutions are likely to incorporate AI technologies to provide the best customer support. WhatsApp is now used by banks to stay relevant and communicate with customers effectively. AI systems are highly adaptive, thus enabling banks to provide better services to differently-abled customers. With Gupshup chatbots, you can ensure ubiquitous banking, which certainly is the need of the hour.
By partnering with Gupshup, you can utilize conversational AI to enhance your clients' digital experience. #LetsGupshup to know more.
Blogs you will want to share. Delivered to your inbox.
Business Email
×
Read: The Right Approach To Conversational Advertising