Personalized D2C and e-Commerce shopping experiences
On September 7, 2021
Conversational AI
Conversational Commerce
D2C & E-commerce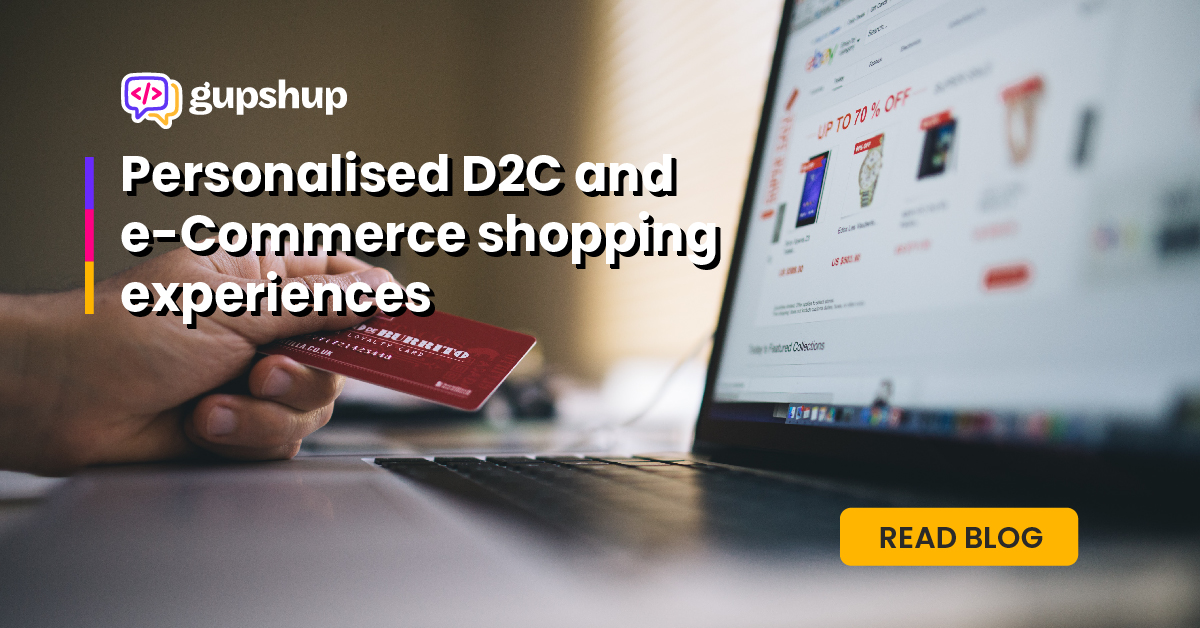 Today, most consumers are online, making choices and buying everything from food to services online on digital platforms. Ecommerce websites with AI-powered chatbots, social media tools like Facebook, Instagram, etc., have changed the way customers and brands interact. This is a great opportunity for D2C brands to leverage the power of online shopping platforms and tools that come with them to invest in their customer relationships. If leveraged optimally, it can result in increased revenue streams, broader customer outreach, increased profits, and improved financial performance.
What brought on these changes in the first place? What were the inherent problems faced by the e-Commerce industry in the traditional medium? Could it be –
The cost of acquisition:
Website and app-based acquisition workflows are complex for customers to navigate through.
The varied shopping experiences:
A digital shopping experience is lacking a key component – conversations.
Lack of customer engagement:
Web and mobile app experiences haven't proven adequate replacements, especially for more complex transactions.
Secure payment options:
Customers are cautious of making online payments due to trust issues and fear of security breaches, especially D2C.
The problem of customer retention:
Since the D2C customers are price-sensitive, it is challenging to keep them hooked for long periods.
Conversational AI tools like intelligent chatbots and virtual assistants help brands to indulge customers in the way they expect. Gupshup for D2C & e-Commerce is the conversational solution that enables online brands to provide instant, personalized shopping experiences. Using a chatbot-based interface, your customers can quickly discover products, place orders, pay for the orders and track purchases, all on one messaging interface.
Our Conversational Solutions
There are various segments to each industry. Broadly, we can classify them into three major categories: marketing, commerce and support.
Improved lead generation:
On collecting details and contact information from prospects while taking them through a conversational journey, you get a higher chance at improving lead generation and follow-ups.
Offer personalized deals:
You can make suggestions and customize deals based on customers' past purchases, preferences, shopping behavior, and demographics.
Enable product discovery:
You can understand your customers' requirements better and help suggest relevant products.
Offer live chat support:
You can amply reduce the load on live agents by using support bots to answer frequently asked questions and generic queries.
Collect customer feedback:
Deploy chatbots that can run surveys, capture NPS, and record customer feedback for further processing by human agents.
Benefits
Shoppers want nothing more than a seamless shopping experience that helps them find their favorite products, get recommendations, and get pampered with deals and offers regularly. For brands, it's a win-win situation. The ROI for brands offering shoppers personalized experiences increases proportionately with increased sales.
Our solutions help brands benefit and how. Our clientele includes Quikr, Snapdeal, Flipkart, Myntra, Lenskart, to name a few. What are the benefits of integrating with the Gupshup solution?
Integrate with your existing enterprise suites and IT infrastructure
Provide 24×7 business operations, even during lockdowns and holidays
Consistent cash flow, regardless of seasonality spikes
Convert 'digital' workflows on websites and apps to 'conversational' workflows
Build trust and get a higher conversion rate compared to website and app-based checkout workflows
Empower your customers with a convenient shopping experience on a conversation-based interface
Provide a consistent experience across 30+ messaging channels and do not miss out on channel-specific audiences
Going digital – how Gupshup can help
Updating and imbibing digital strategies can help brands connect with today's consumers. However, taking the digital, direct-to-customer route is not without its challenges. Brands with existing direct-to-consumer channels, such as their retail stores, can lower their overall cost structure by going digital. Brands can connect with their end customers directly and
develop meaningful relationships with them. Other benefits include using the data they collect to refine their products and offerings and better meet customers' needs and demands. They can expand their reach across the country or around the world and sell goods more profitably.
The current crisis has accelerated businesses to create an online store and indulge in D2C initiatives. Leverage technology and leverage the power of conversations in your D2C and e-Commerce business with Gupshup. We enable better customer engagement through conversational messaging. We are the leading conversational messaging platform, powering over 6 billion messages per month. Our carrier-grade platform provides a single messaging API, a rich conversational experience-building tool kit for any use case, and a network of emerging market partnerships across messaging channels, device manufacturers, ISVs, and operators. With Gupshup, businesses have made conversations an integral part of their customer engagement success. Join the success story.
Blogs you will want to share. Delivered to your inbox.
Business Email
Recommended Resources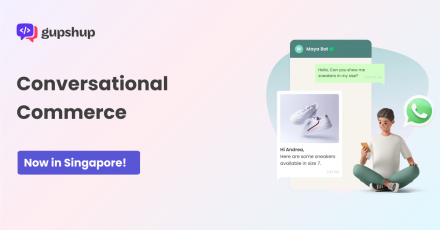 Grow your revenue with the newly launched end-to-end Conversational Commerce on WhatsApp by Gupshup, now in...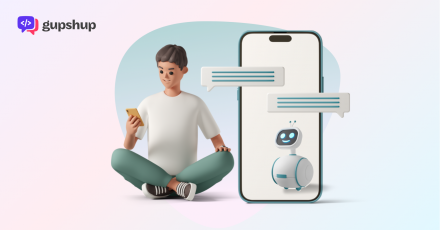 Conversational everything targets the entire customer lifecycle, unifying the entire customer experience from marketing, commerce to...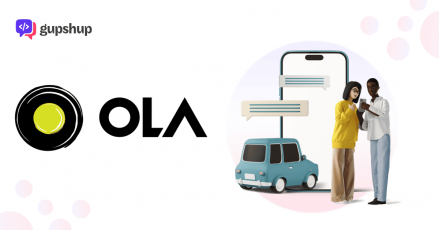 Learn how Gupshup helped ola streamline driver and customer conversations across channels
×
Read: All you need to know about WhatsApp messaging templates