The Future Of Enterprise Messaging Explained
On January 14, 2022
Conversational Engagement
Generic
RCS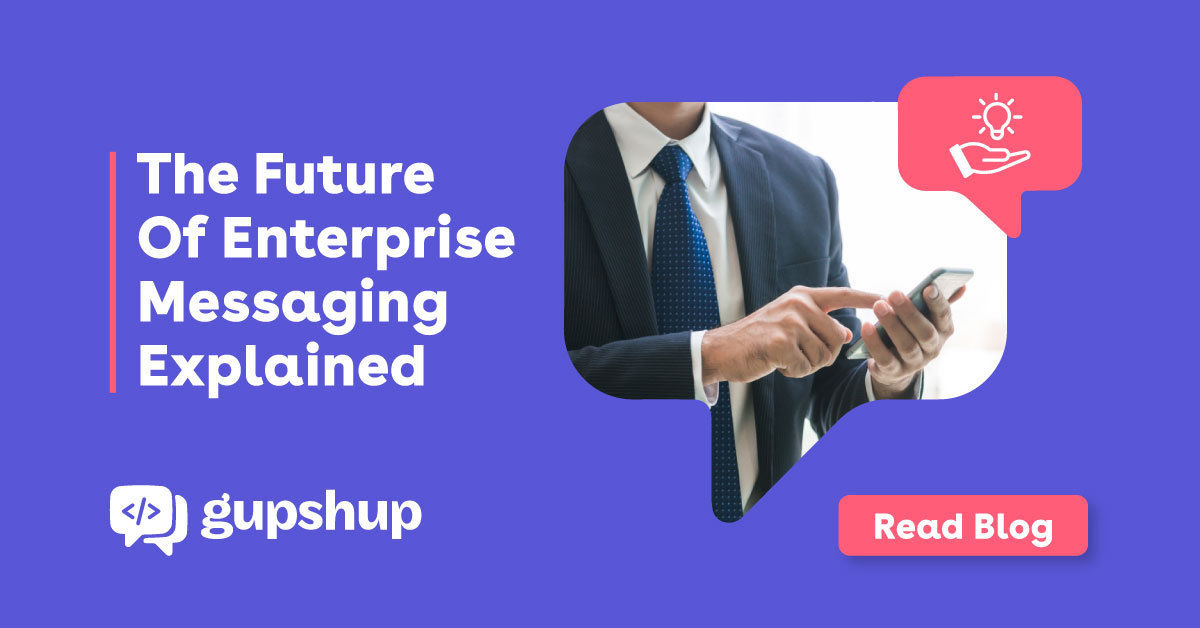 While SMS messaging has become a ubiquitous part of our daily lives, it has been one of the most preferred means of communication since its inception some 31 years ago. A plain text message has evolved and revolutionized the way we communicate over time. Moving beyond communication, SMS today has created its own space for brands to reach out to its customers However, Application to Person (A2P) messaging came with its set of limitations — lack of customer engagement and no space for interactive response.
On the other hand, Person to Person Messaging (P2P) has been fragmented since the emergence of popular OTT apps like WhatsApp, Facebook Messenger, WeChat leading to the demise of native messaging. However, SMS has and continues to be a popular medium to reach out to customers, especially for push marketing. The question is then how it can be more customer friendly; customer experience driven and can bring better business outcomes compared to the OTT apps in the market.
Rich Communication Services (RCS)
In an attempt to solve this problem, all the smartphone manufactures, and the telco industry is coming together to enhance the native form of messaging. Termed as Rich Communication Services (RCS), it plans to upgrade the way we communicate with people over text. In other words, "RCS is a new online protocol that was chosen for adoption by the GSM Association in 2008 and is meant to replace the current texting standard SMS (Short Message Service), which has been around since the 1990s. The GMSA represents a wide variety of organizations in the mobile industry, including device and software companies, Internet companies, etc.
Naturally, given all those players, it took a while to come to an agreement, and so it wasn't until 2016 that the GSMA was able to come up with something resembling a standard." – The Verge
The main objective of RCS is to replace messaging within native android messages by offering richer, more engaging and interactive experience for the users. Quite similar to Apple iMessage, it plans to introduce group chats, photo sharing, videos, etc. as a form of communication and much more for the brands and enterprises in form of Business Messaging capabilities (A2P) in terms of Chatbots, Carousels, Payments, Suggested replies.
RCS paves the way for the brands to engage with their customers instantly. Through its enhanced messaging features, brands will be in a position to build more meaningful conversations by providing an interactive platform that was previously only accessible through mobile apps.
In 2018, Google announced that it has begun working carriers to roll out the RCS services which are aiming to revisit the concept of SMS with improved messaging features. As per Google "RCS will upgrade today's business experience by enabling brands to send more useful and interactive messages. For example, a message from your airline reminding you to check-in for a flight can now take advantage of rich media and interactivity to provide a full check-in experience, complete with a boarding pass, visual flight updates, and terminal maps on demand, all directly within the messaging experience. Businesses can also have a branded messaging experience with information about the business and the ability to share content."
Why RCS makes sense for the Brands?
Building on the limitations of native messaging, RCS is giving a whole new meaning to interactions between brands and their customers.
Here are few of the reasons on how it is going to change the game for brands:
Customized Branding:
One of the major features of RCS is that businesses will be given the space to design their own brand icons and colors within the consumer's messaging app. This branding benefit will enable more businesses to switch to RCS as a means of reaching out to its customers.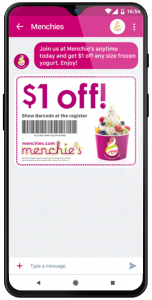 (Image Source: Tatango)
Verified Business Profiles:
RCS messaging will ensure that businesses using RCS as a service are verified, senders. This will enable consumers complete transparency in terms of who are they interacting with.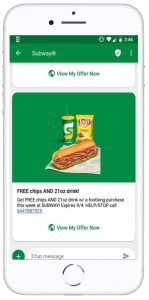 (Image Source: Google Jibe)
Suggested Actions:
RCS's introduction of this very crucial feature will enable many businesses to engage with its consumers by providing them with useful information. With Suggested Actions, businesses will be able to send messages prompting its users to open maps, visit a website etc. Basically, providing the information they might be interested in.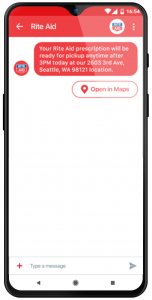 (Image Source: Tatango)
Quick Replies:
The ease of communication has always been one of the drawbacks of native messaging. RCS messaging enables effortless conversations by allowing consumers to tap a reply button within a message. This can be a plain text, rich cards, a video or images, additional replies or suggested replies.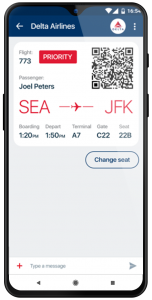 (Image Source: Tatango)
Rich Cards:
With RCS messaging, businesses will be able to "app-like" experiences to consumers without actually opening the mobile app. With this you will be able to track your Uber ride details.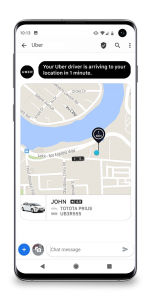 (Image Source: Tatango)
High-Resolution Images & Videos:
Moving beyond the space of text messaging, RCS will now allow businesses to send high-resolution images and videos to its customers. This will venture into an interactive setup where the customers will no longer need to visit websites, apps and can view full-size pictures and videos with all the info they might be interested in the messaging app.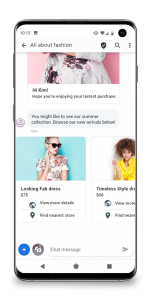 (Image Source: Message Media)
Is RCS the future of brand messaging?
Brands are always looking to evolve in terms of how they want to communicate with their customers. By bringing branded chats, authenticity and richer medium to a native messaging app, RCS will be breaking barriers and will be transforming engagement between brands and their customers. This is without a doubt an opportunity the brands will be waiting to get their hands on as it will ensure interactive and effective communication with their customers.
Gupshup is a global partner for Rich Communication Services (RCS) that upgrades SMS with branding, rich media and enhanced interactivity. Engage customers through seamless automation and start building solutions with our Messaging API. #LetsGupshup to know more.
Blogs you will want to share. Delivered to your inbox.
Business Email
Recommended Resources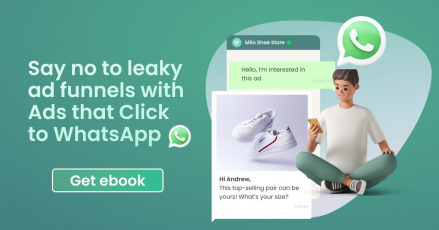 Read the eBook by Gupshup to uncover you can increase your return on ad spends by...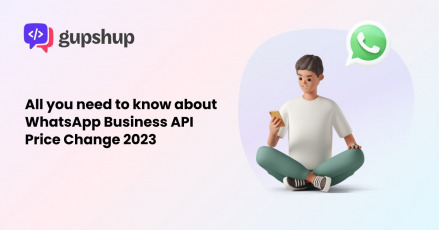 Learn about WhatsApp Business API's new value-based pricing and all the new features to look forward...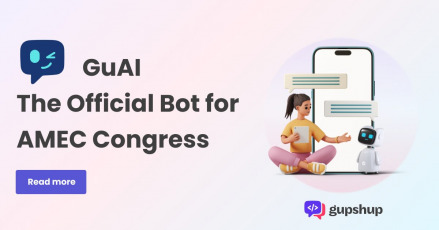 GuAI, the virtual assistant of AMEC Congress, enables attendees to interact with speakers and sponsors, access...
×
Read: Role Of WhatsApp Chatbots In Healthcare