Conversational Engagement In Web 3.0
On May 20, 2022
|
6 Minutes Read
Chatbots
Conversational AI
Conversational Engagement
Generic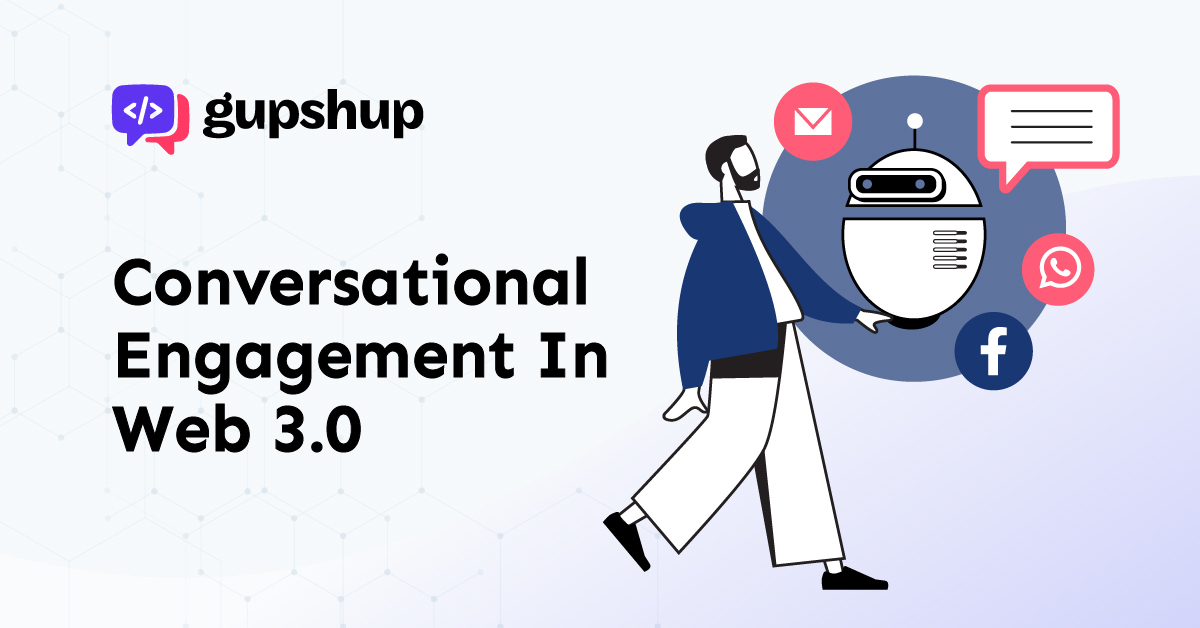 Web 2.0 is the Internet we all have grown to know over the past several years. It's the Internet that marketers are learning how to use in order to help users out, where data protection is a regular conversation, and why data privacy is such an important topic these days.
Web 3.0 is considered the next evolution of the Internet.
Introduction to Web 3.0
Web 3.0, a phrase coined by John Markoff of the New York Times in 2006, refers to a supposed third generation of Internet-based services that collectively comprise what might be called 'the intelligent Web' — such as those using semantic web, microformats, natural language search, data-mining, machine learning, recommendation agents, and artificial intelligence technologies — which emphasize machine-facilitated understanding of information in order to provide a more productive and intuitive user experience. ( Medium )
Wolfram Alpha and Apple's Siri are two examples of web 3.0 applications. which will bring this vision into reality.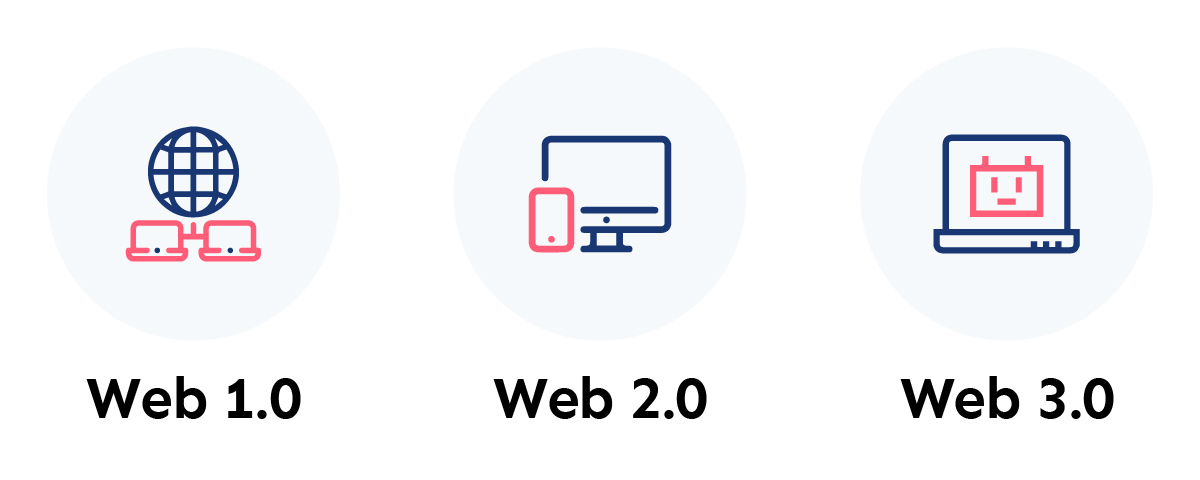 Web 3.0 is synonymous with the terms: Semantic Web, Internet of Things, and the Future Internet. Web 3.0 will better assist users in their decision-making process by providing them with more relevant information via the Semantic Web & technology (specifically, Machine-to-Machine Communication).
The Semantic Web would allow machines to understand information on the World Wide Web; it would thus greatly enhance the decision-making process for the consumer, by providing more relevant information.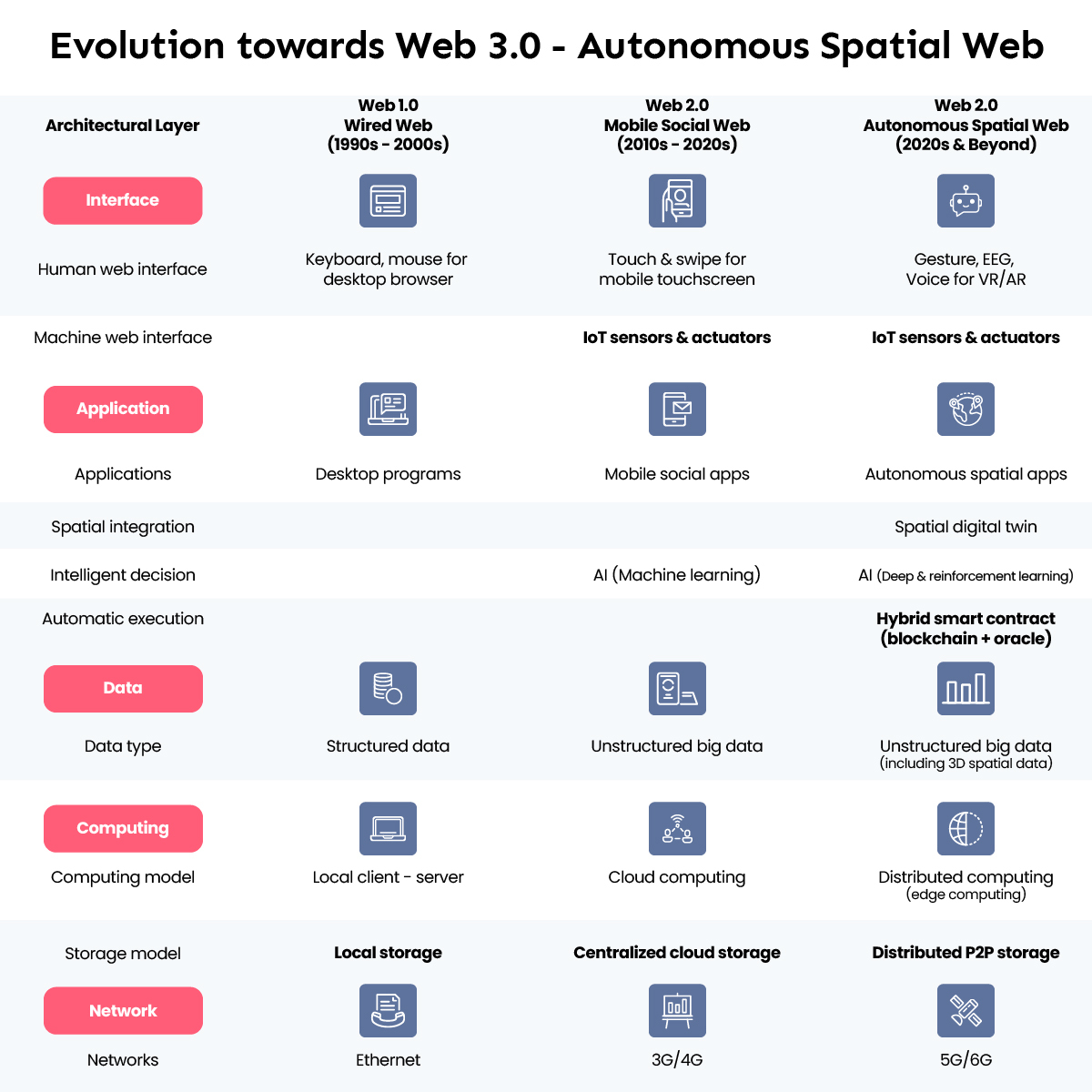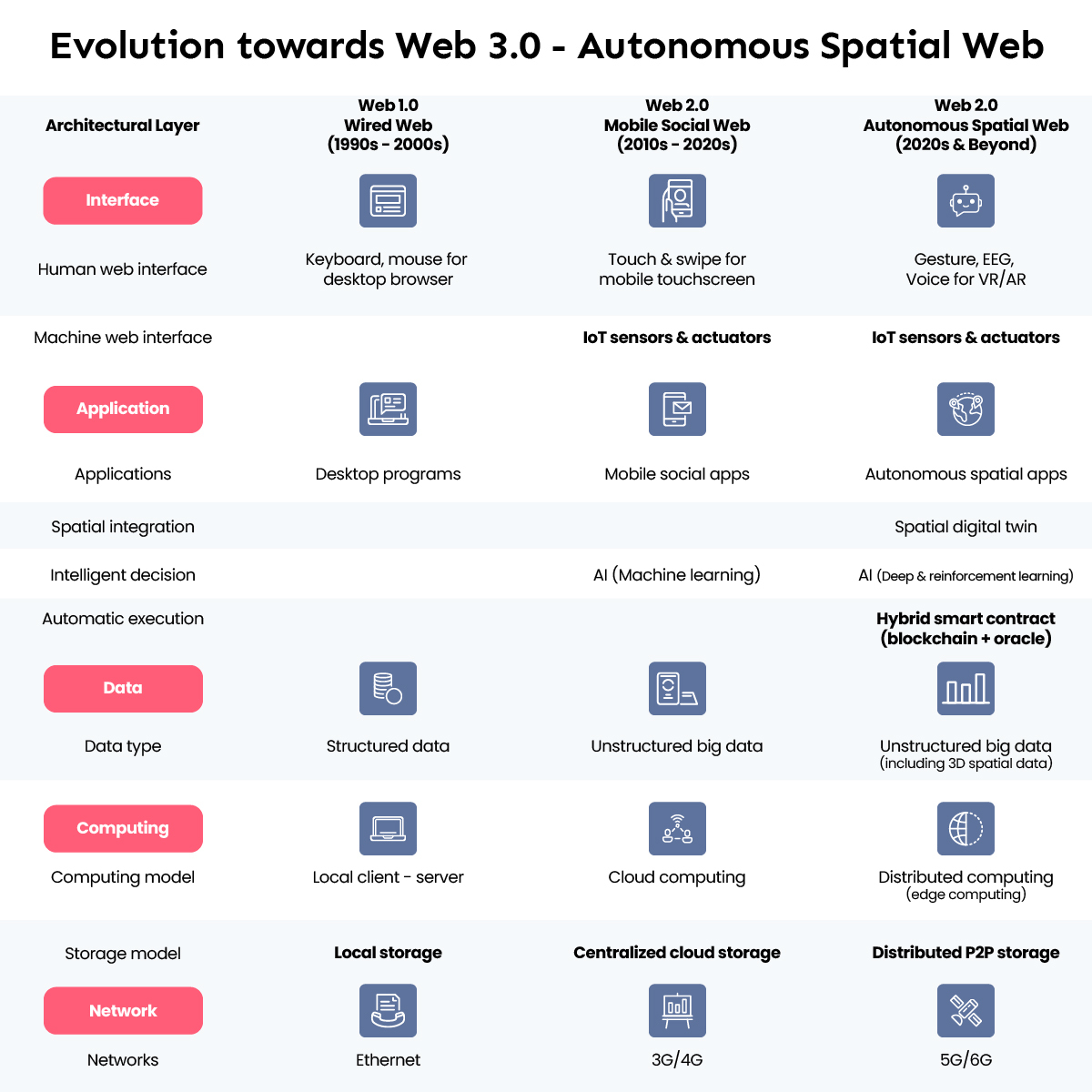 Changed consumer culture in the wake of web 3.0
Along with the emergence of digital technologies over the last decade, more sales and marketing channels have also emerged, causing consumers to change their purchasing behavior. Today businesses have more ways to interact with customers, including digital channels. As a result, they are in a phase of transition from traditional methods to new ones, and from offline to online. Brands must identify the needs of modern customers and their behavior through the Internet and make sure this will be done in line with their expectations.
There is an evolution of the modern consumer. Customers have evolved from a highly informed and socially connected environment to more empowered and engaged customers, seeking an emotional bond with brands. There is also this increasingly omnichannel nature of consumer behavior to identify and emphasize the needs and expectations of the customers. The most important thing is that the customer does not feel like he is doing business with a brand, but instead it feels like they are having a two-way conversation or ties with the brand.
The social media landscape, meanwhile, has created a power shift from the business organizations toward the consumers. Social media can be a powerful tool with which consumers can react if they feel that they are aggrieved by business organizations.
A brand that can seamlessly mix traditional and non-traditional outreach methods (web, email, phone) with natural experiences (physical in-store, call center, voice to text, chat) throughout the customer journey are prime candidates for being able to provide an immersive customer experience. Immersive customer experiences are created by managing the customer journey across a variety of channels or touchpoints with the intent of continually improving the brand-to-customer relationship. Conversational messaging with tools like conversational AI-powered chatbots is one way forward.
Conversational Messaging & AI-powered Chatbots
One of the defining features of Web 3.0 will be chatbots – these applications deliver content and services to users, can interact intelligently, and provide personalized experiences for each user. These smart conversational chatbots don't just interact with customers via text but can do it in multiple media like voice, images, and contextual data. They not only provide information but also handle customer service requests, sales, recommendations, and everything else in between.
Conversational AI-powered smart bots will help users do surveys, arrange payments, and book flights. The chatbots will be reactive to user needs by communicating in an adaptive manner through relevant contexts. These chatbots will make customer support simpler and customer care smarter. They will create a new ecosystem in the digital world by leveraging Voice over Internet Protocol (VoIP).
Imagine a user is reading through your website, and at a particular point, they can click on the text which takes them to a conversational interface that is contextually linked to where the user clicked.
Conversational messaging on the most popular channels like WhatsApp , RCS , Telegram , Viber , etc. will become a key player in web 3.0. Customers are spending so much time on them already and the presence of brands on these channels can be key. This is where a conversational messaging solution provider like Gupshup comes in and helps brands with automations powered with AI to offer an omni-present conversational experience.
Conclusions
In today's online-transparent society, consumers have more influence over the products and brands they choose to purchase. This influence spans international borders and takes part in social networks. Moreover, companies need to be aware that the Web is a powerful tool for businesses to inform consumers about their products and increase sales.
Here are 4 major things that product managers should definitely keep in mind:
The concept of power shifting
The transformation of the Web into a social platform
Growth of online participation
Increased influence from customers on companies, products, brands, and the commercial marketplace.
In the digital age, it has become increasingly important to stay in touch with your customers so that you can protect and better manage your brand. But it isn't enough to just listen in; you should be able to have conversations with them and share information from the brand through digital channels like messaging channels, websites or social media platforms.
Retailers must adopt tech-savvy systems that allow for an easy and natural online experience for visitors of all ages and sensibilities. The priority for retailers is not just limited to customer acquisition anymore, but rather also in improving their experience—whether online, in-store or across different channels. Customer retention is important and that is where improving CX comes in.The key is engaging the consumer on a personal level about their brand and knowing how the consumer feels about the brand.
Conversational marketing , commerce , and support have become crucial especially when it comes down to ensuring quality customer service. With Web 3.0, AI-powered chatbots will be accessed from text, the web, emails, text messages, and more. Conversations will be meaningful, with users dropping into chatbot conversations to perform specific tasks or chat with a live agent.
#LetsGupshup to understand how you can create conversational engagement in web 3.0.
Blogs you will want to share. Delivered to your inbox.
Business Email
×
Read: 3 Benefits Of Conversational AI In The Consumer Electronics Industry