Features of RCS Business Messaging
On December 6, 2021
Bot Builder
Chatbots
Conversational Engagement
Generic
RCS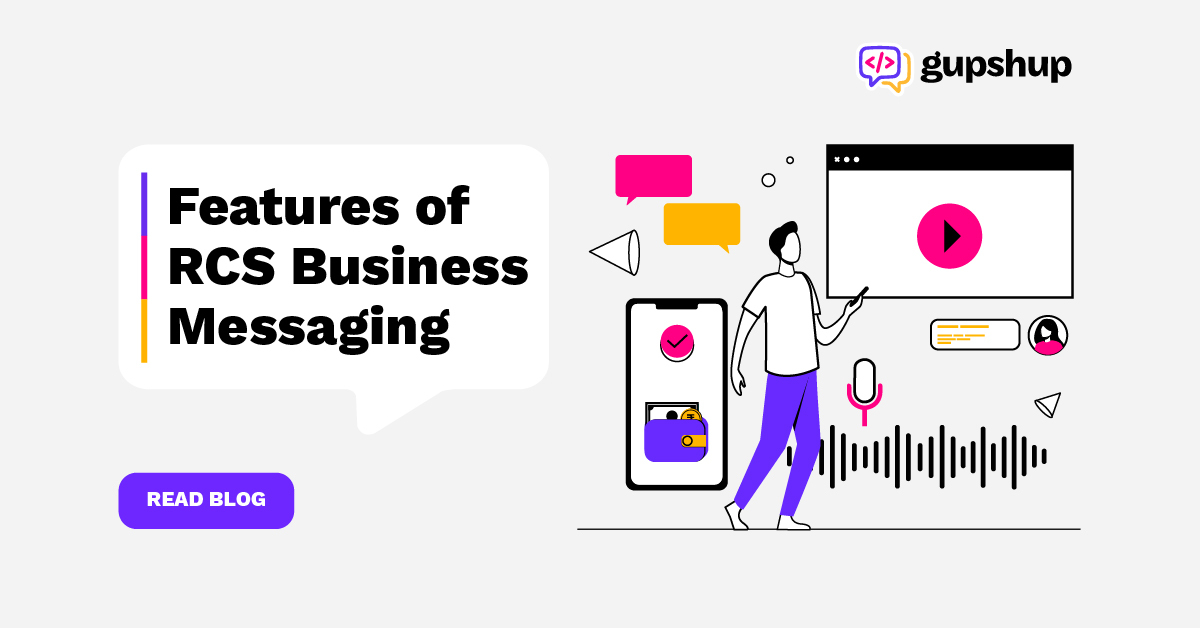 Communication is the key. Be it a business, workplace, or in personal life, without communication, no interaction can take place. Communication has been possible virtually since the invention of emails four decades ago. Over the years, technology has drastically evolved and it has made possible for people across the globe to communicate instantaneously with one another at a much cheaper cost compared to previous decades.
Enterprises have also benefited from the technological evolution in the communication & messaging industry. They are able to communicate with the users promptly across devices. This helps enterprises to earn a reputation for taking a technological leap and therefore, users will be able to trust the company for it's risk-taking initiative towards new innovations. Rich Communication Services (RCS) is one of the most innovative technologies to emerge in recent years.
With the emergence of Artificial Intelligence & Machine Learning, conversational messaging technologies like RCS have immensely grown in the past few years. Users too prefer this shift in virtual communication. Around 1.4 billion people are using chatbots, that's about 1 in every 7 people across the world.
Various organisations are heavily investing in creating state-of-the-art conversational messaging experience for users, RCS Business Messaging being one of them. According to a report by Gartner, more than 50% of businesses plan to invest more on chatbots than on developing mobile apps. This is a clear indication that organisations want to reach to their user base where they are already present rather than providing a new app to connect with them.
SMS, therefore, has been the go-to channel for communication for brands as users are already present on it. Rich Communication Services (RCS) is an upgrade to existing SMS infrastructure. With RCS Business Messaging, users and businesses can communicate with each other using rich media features. This gives an interactive & complete fresh outlook to the way communication has been done for years between users and businesses.
RCS Business Messaging takes place on the native messaging channel of the users' devices. This means that users do not need to download an external messaging app in order to receive messages from a particular brand. RCS enables a richer user experience that enables higher engagement for brands. Subway used RCS Business Messaging for one of the campaigns and was able to increase their conversion rate by almost 140% and 50% on sandwiches and meal deals respectively. This case study shows the true potential of RCS Business Messaging and how it can create a huge impact on the business messaging industry.
What Makes RCS Business Messaging Stand Out?
RCS Business Messaging can be split into two main aspects – Native Messaging Solutions & Native Chatbot Solutions. Native messaging solutions are messages meant for specific use cases such as OTP, survey or promotion. Native chatbot solutions are RCS chatbots that are conversational in nature and have automated responses to users' queries.
Both the RCS Chatbots and Native Messaging Solutions have many common features that help RCS Business Messaging to stand out from the rest.
Suggested Actions
RCS Business Messaging offers a unique feature that allows users to take action with a single tap. Suggested Actions helps users' to proceed with the conversation quickly and therefore, the speed at which communication takes place is quick and prompt. This helps enterprises to give a much better conversational experience to users' and users are satisfied with the interactive messaging experience they have been offered.
Brand Logo
RCS Business Messaging allows enterprises to have their logo placed on the messaging app. This empowers users to easily recognise the brand they are interacting with. A logo is an essential part of the company. Logo helps brands to be recognised easily by users' from any part of the world. Companies can use logo maker platforms to make beautiful logos in a matter of minutes. Through RCS Business Messaging, brands can use this to increase their visibility and interaction with users', efficiently.
Verified Check Mark
RCS Business Messaging also offers a verified tick mark on the messaging app. Similar to the feature provided on Twitter, Instagram & Facebook, this verified check mark ensures the users' that the brand they are interacting with is authentic and genuine. This increases trust between the brand and the user and reduces the risk of users' interacting with an unauthentic business messaging channel.
Tailor-Made Chatbots
RCS Business Messaging enables enterprises to create a chatbot for the specific use case they require. For example, a travel company may provide the option of exploring various tour packages or a bank can enable users' to reset their ATM pin or apply for a loan from the messaging channel. In both the cases mentioned, RCS Business Messaging channel can be customized as per the requirements of the travel company or the bank.
Images
RCS Business Messaging lets enterprises use the feature of images to communicate with the users. A feature called rich cards is used to attach images to send a message to users that is visually appealing. Images help catch attention and help in remembering what the communication was all about. Images also help to create a visual presentation of the offerings of the brand.
Carousels
Using carousel features, enterprises can add as many product or service offerings as they wish using RCS Business Messaging. Apart from that, brands can also use carousels throughout the channel to increase user retention on the messaging channel as scrolling horizontally on the app is a lot more easier and engaging for the user. This helps to increase engagement rate as well as may lead to customer acquisition.
In-App Confirmation
Slightly similar to the suggested action feature, in-app confirmation is a button attached with an image or a carousel that lets users take prompt actions on the messaging channel. RCS Business Messages enables this feature in order to help retain the users on the messaging channel and help them with having end-to-end conversation in the channel itself. This feature saves the hassle of switching back and forth between various apps or websites for the users.
Final Takeaway
RCS Business Messaging is a new emerging technology in the space of business messaging that is improving user acquisition and retention rates through interactive and innovative conversational messaging. After understanding various features of RCS Business Messaging, one may make an observation that it will surely help enterprises to stand out from the rest by providing such engaging messaging experience.
If your enterprise is ready to adopt RCS Business Messaging or would be interested in learning more about the technology, #LetsGupshup.
Blogs you will want to share. Delivered to your inbox.
Business Email
Recommended Resources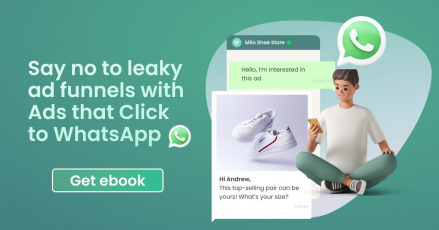 Read the eBook by Gupshup to uncover you can increase your return on ad spends by...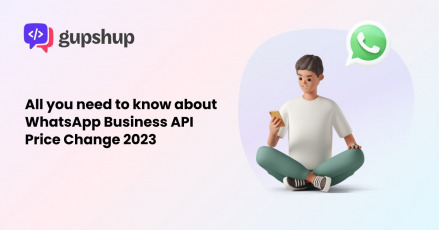 Learn about WhatsApp Business API's new value-based pricing and all the new features to look forward...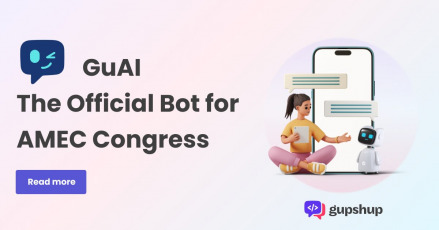 GuAI, the virtual assistant of AMEC Congress, enables attendees to interact with speakers and sponsors, access...
×
Read: Introducing Gupshup's 'Complete' Conversational Commerce Solution for WhatsApp