How to use WhatsApp for Customer Support?
On June 30, 2021
|
3 Minutes Read
Conversational Support
Generic
WhatsApp Business API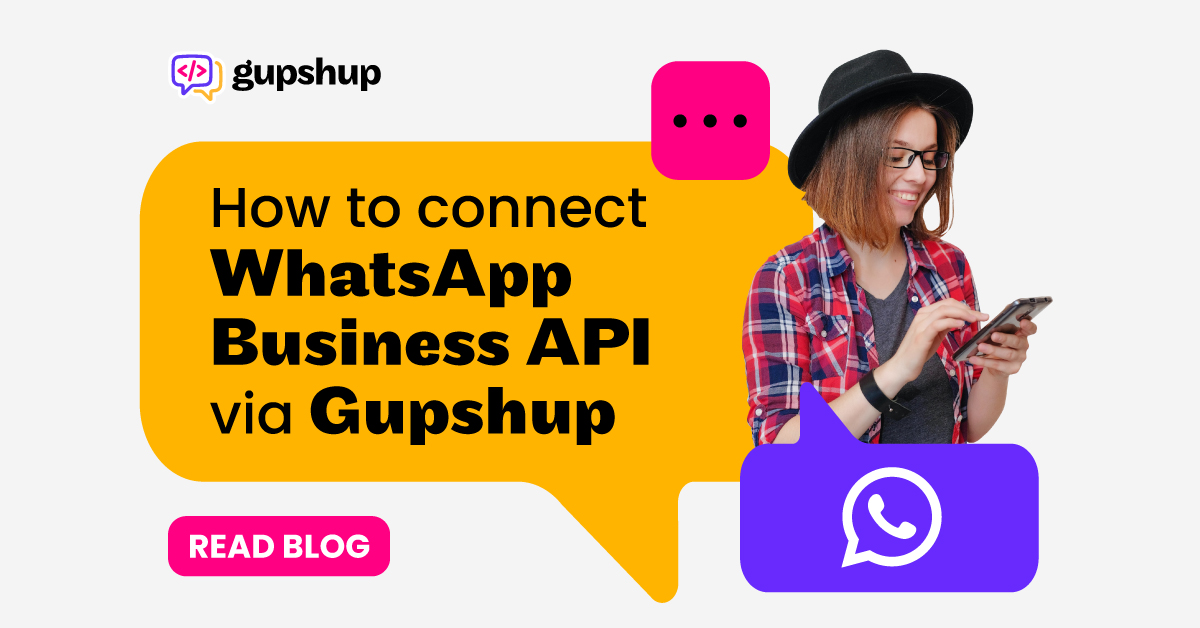 How to use WhatsApp for Customer Support?
WhatsApp has grown into the one global online platform with significant customer penetration in the past decade. While other instant messaging platforms are only minor parts of their users' daily lives, WhatsApp has developed into a consistent and vital feature for its customers – and its role in people's lives is continuously growing.
Hence, many companies have begun using WhatsApp as a customer support service. Let us look at how WhatsApp can be used for customer support.
Pain Points
Among the many issues customers have with regular customer support systems is the time it takes to get a reply. This is only natural since the number of customer support agents that a company can hire is limited. Given the volume of calls that some companies can get daily, it is only evident that call wait time will be long.
Additionally, call agents can often face long work hours due to many calls, which are hard to handle with limited resources. Call centers can be expensive to run 24×7, and customers might not get the same agent every time they call, having to explain their issues repeatedly.
How to Overcome
Using a customer support chatbot is one of the many ways that have been devised to overcome this drawback of conventional customer support services. A customer support chatbot is powered by natural language processing and artificial intelligence. It allows customers to address regular issues faced by customers without having to connect them with a human customer support agent.
Generally, a chatbot will be equipped to understand the questions that a customer asks and provide standard answers to their queries. Alternatively, they might offer customers options of questions to ask. If the answer to the question does not exist with the chatbot, it can transfer the customer to a human agent.
Gupshup's WhatsApp API
Gupshup is an industry leader when it comes to developing chatbot support systems for WhatsApp. Scores of companies have opted for Gupshup as their WhatsApp API provider of choice not merely because WhatsApp authorizes it but because it provides time-tested and robust solutions to your customer support issues.
Benefits
If you are looking for a plug-and-play solution that helps you serve your customers better and in less time, Gupshup's customer support automation tools are just the right choice for you. The customer support service provided by Gupshup works seamlessly with the Gupshup WhatsApp API. You can have several different customer support agents using the same WhatsApp for a Business account to handle large customer volumes. The WhatsApp customer support solution also grants you access to an intuitive dashboard containing advanced features associated with WhatsApp for Business.
Use Cases
WhatsApp chatbots can be helpful if there are a few common themes to the regular queries you receive from your customers. If you are looking to put out a list of Frequently Asked Questions (FAQs) for clients or prospective clients who might not opt to visit your website, chatbot support can be great. Additionally, clients can access the unique ticket ID. Chatbots are also helpful in providing clients with information regarding your company, which they would otherwise have to call you for.
Final Takeaway
WhatsApp customer support chatbots are likely to be the predominant customer support service of the future. As the capabilities of these chatbots increase and the load on human customer support agents continues to decrease, more and more companies and industries will continue to opt for their services. Contact Gupshup today to get a taste of how these chatbots might work in your firm!
Blogs you will want to share. Delivered to your inbox.
Business Email
×
Read: What is Conversational AI? The 2021 Guide!