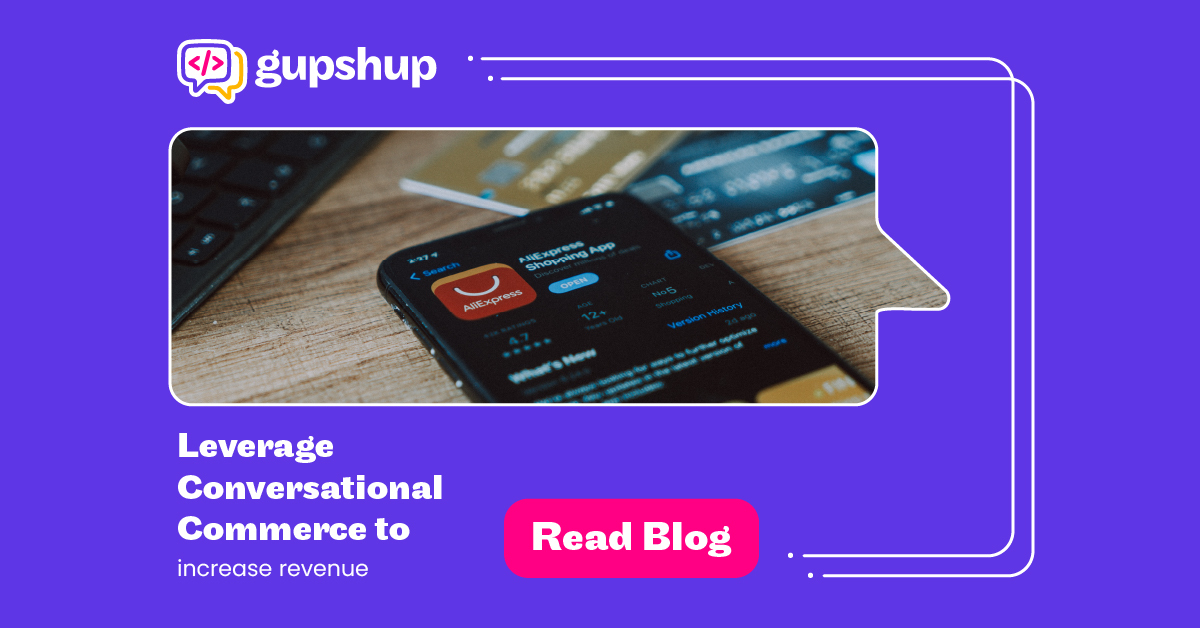 Leverage Conversational Commerce to increase revenue
Conversational Commerce, Generic
On October 5, 2021
The 'Novel' Coronavirus – this very term invokes fear and frustration.
If men were previously relying on technology for shopping, today they are almost dependent on it. Technology has kept up to a considerable extent to meet the needs and demands of the people for whom it was developed. But with lockdown and associated restrictions in place, the onus of ensuring that essentials reach the doorsteps of people, particularly those who are quarantined, is on e-commerce. Today, the internet is used to shop for a range of products using numerous and ever-increasing  conversational commerce platforms like shopping portals and websites.
Then, there is the all-important factor of understaffing of the back offices of such online shopping portals. Hence, integrated customer care in the form of uniform messaging apps for different sellers is not only one of the ways to move forward, but it is also the need of the hour.
With so many business transactions taking place by the minute, the possibility of errors and miscommunication is real, especially for the vernacular consumers.
Conversational Commerce
By definition any pertinent talk between individuals through IP messaging or chat apps is conversational commerce. Such conversations pertain to online shopping or e-commerce.
Gupshup's CEO Beerud Sheth and the VP of Marketing, Srinivas, explained how Conversational Commerce works, how it can be implemented, and how it makes the consumer experience better in our recent podcast. Conversational commerce provides that all-important human touch to business transactions. It ensures people are heard and replied to via human agents or chatbots.
So, how exactly is conversational commerce different from current trends and practices in business communication?
Let's see some conversational commerce use cases:
Discovering the Right Product without Need for Different Online Means

Availability of multi-brand apps may or may not guarantee the perfect product desired and could add to customer frustration. On the other hand, you might come across a small boutique brand offering great personalized services, but it may not be all that well known on the internet. This is the 'quality vs. quantity' dilemma faced by the end-consumer.

Messaging apps and chatbots are conversational commerce examples that help in giving the e-commerce end-user – the customer – a cumulative, wholesome experience that needs no repetition.

A case in point is WeChat, a chat app developed and widely used in China. Using WeChat, a customer can pay, track their order, and get support regarding their product without any additional customer support from the platform.

Personalisation of Transactions

Conversational Commerce is about integrating the various aspects of online selling using one messaging app. It is also about using a two-way communication system, using either chatbots or chat or messaging apps that give the customer the same personalised feel of a salesperson attending to them offline.

Being a single-point coordination system of sorts, the importance of conversational commerce tools in the form of chatbots or two-way messaging systems grow seamlessly with the growth of their clients – the merchants themselves. This enables the buyer to get what they want at reduced costs in terms of time, effort, and monetary value.

Security of Transactions

The SSL (secure sockets layer) certificate makes a website secure using data encryption and is a feature only available for https websites. Overall, data encryption for e-commerce website owners, particularly for those new to the Internet of Things, might not be a feasible option. Business owners might rarely leave data unencrypted despite being aware of its potential harmful effect on the end consumer. Cyber fraud not only exists, but it is also increasing by the day.

How about that one Internet Protocol (IP) messaging app that takes care of all potential buyers, all potential sellers, and is developed keeping in mind the absolute importance of data encryption? It would lead to a genuinely seamless shopping experience, making it both rewarding and safe.
The future of conversational commerce in messaging would be to reduce consumer hassle related to any e-commerce experience.
Finally, apps may come and apps may go, but conversational commerce in the form of chatbots and IP messaging apps is here to stay. If you are planning to build your brand with the help of Conversational Commerce, then contact us today.
Blogs you will want to share. Delivered to your inbox.
Recommended Resources
D2C businesses can personalise user journeys for customers using conversational AI from Gupshup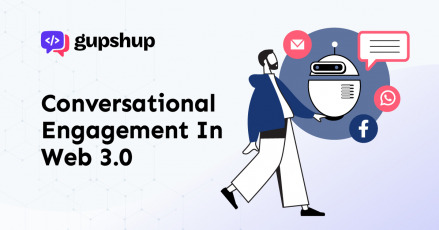 Read on to understand the need for creating conversational engagement in web 3.0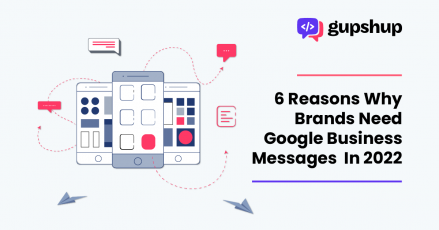 Google business messages makes it possible for customers to start a conversation with brands right from...
×
Read: 4 Best Practices Of Building Chatbots With RCS Messaging