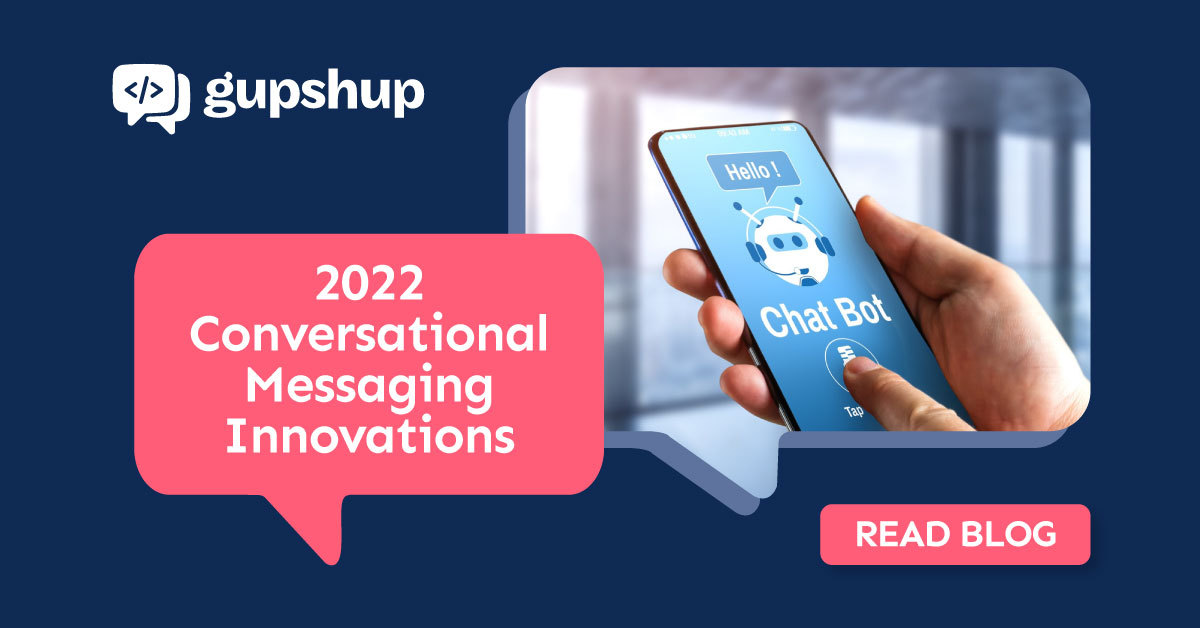 2022 Conversational Messaging Innovations
Chatbots, Conversational Messaging, Generic
On January 10, 2022
Today, the four biggest messaging micro-platforms (provided by Facebook and Google) have more active users than the four biggest social media platforms: Facebook, Twitter, Instagram, LinkedIn. Looking at this global trend, it seems evident we'll be seeing an increase in 2022 in A2P messages sent from businesses and organizations to consumers. As things are now today, most business-directed messages sent to people are one-way but consumers want the ability to reply back.
Conversational messaging has made consumer self-service much easier and more convenient. Thanks to new technologies, customers can quickly have a simple conversation in order to find information about products and services they are interested in for example. This technology has been paving the way for faster, more satisfied interactions between companies and their customers.
Gupshup has been on an innovative drive when it comes to Conversational Messaging. In this blog, we highlight the core developments we have made in the area the past year, keeping in mind the trends for 2022.
2021 Gupshup Growth Trends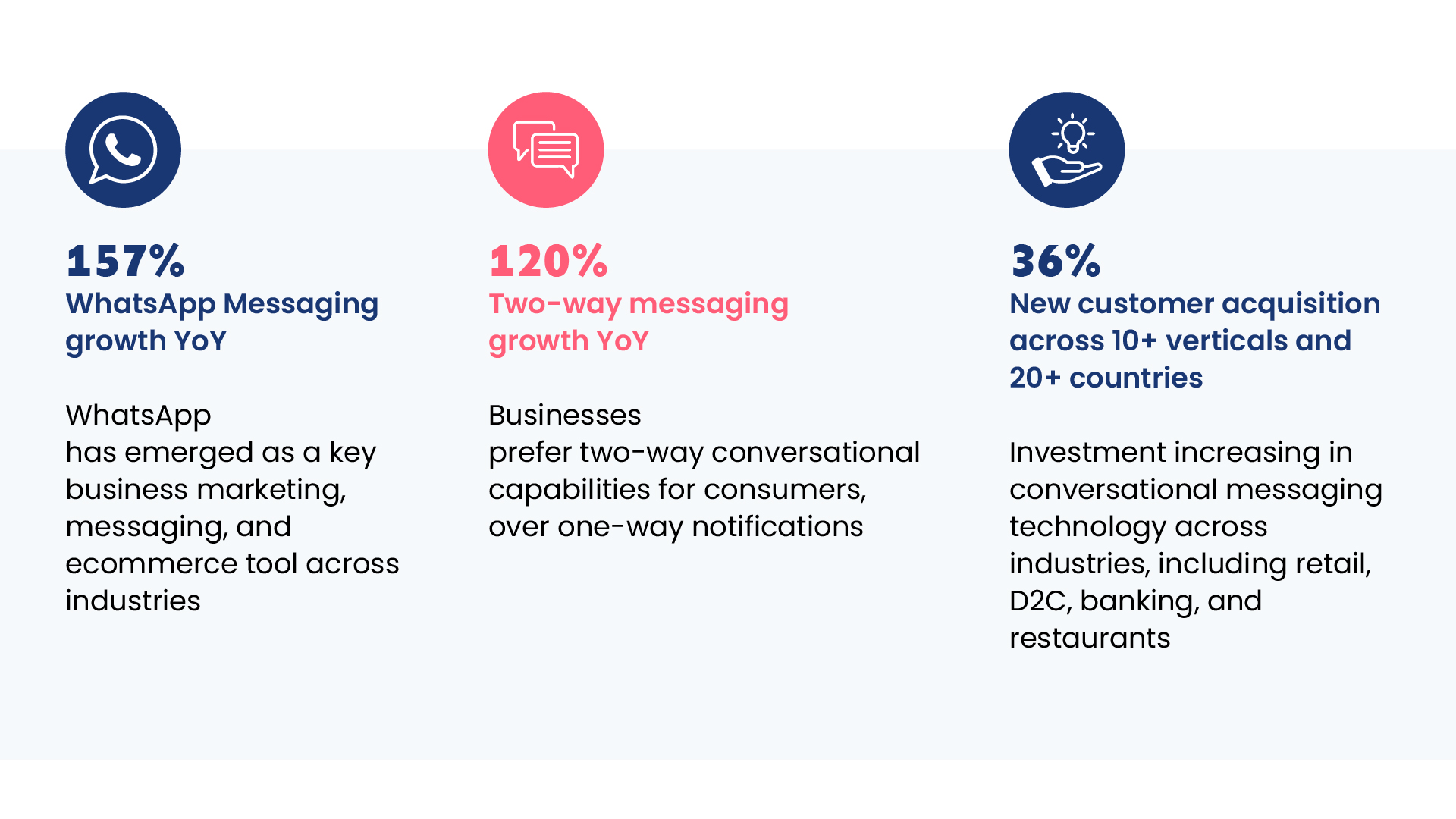 Throughout the year, Gupshup has scaled up its opportunities. In September, Gupshup acquired the leading Rich Communication Services (RCS) platform, Dotgo. Dotgo has unique products, partnerships and thought leadership related to RCS Business Messaging (RBM) and will reinforce Gupshup's capabilities in that area. Gupshup has been a leader in IP messaging. Now, Gupshup is the leading innovator in all the new and advanced messaging channels including WhatsApp, GIP, RCS and others. We have been working on ramping our technology and go-to market teams globally as well in mobile-first countries, to accelerate our conversational messaging vision. We have made tremendous strides towards this vision as communications continue to evolve rapidly from notifications to 2-way conversations across WhatsApp, Instagram, Google Business Messaging and RCS. We saw tremendous year-on-year growth in 2-way conversations, driven by businesses adding these IP channels to their omni-channel strategies.
We have also worked on a new and improved NLP-on-the-fly and sentiment analysis module and launched Gupshup's WhatsApp Quality Based Messaging Solution that allows businesses to initiate non-transactional high-quality conversations to accelerate customers through the buyer journey.
Innovations in Conversational AI
We continue to innovate on the Conversational AI front with enhancements in various modules.
We've introduced a Conversational Commerce solution for B2B order placements for CPG, FMCG and manufacturing.
We enhanced our plug & play banking template which can be readily used by any bank to ease the complete new customer onboarding, existing customer interactions and faqs.
We enhanced HR and ITSM Automation using Conversational Automation. To enable existing HRMS systems across multiple channels where users are comfortable requires an Integrated HR Service Management Suite.
Introduced a new model for NLP on the Fly with a minimum accuracy of 88%
Revamped our sentiment analysis module to provide at least 89% accuracy
Automated server deployment for externally developed bots deployed on our bot channels
Introduced new revised pre built AI bot template for the BFSI industry
Released new Machine Learning based Natural Language Generation features. Building on top of the context specific document cognition feature, we are now able to use transformer based models to create NLG data sets. NLG datasets can be used to train NLP models at scale with minimum dependence on human input.
Increased the out-of-box accuracy of chatbots and drove the deployment time significantly
Implemented Self Serve Deployment Pipelines for AI Bots
We launched a WhatsApp based Direct Ordering Solution that connects with ERPs and other backend databases and automates PO, Invoice and other documentation involved in B2B ordering.
We enabled conversation in native languages to increase engagement and returning customer ratio.
We enabled real time notifications for order acceptance, order dispatch, transit tracking and discounts on channels like WhatsApp that have more than 95% open and read rates.
Customer digital needs simplified
We have helped digitise processes for a multitude of companies across domains and industries. In addition, we also introduced several new industry solutions.
Conversational Micro Journeys for Different Industries
We built tailor made conversational workflows called micro journeys for many industries. These micro journeys cater to specific use cases in a particular industry. Key highlights were:
Gupshup for Restaurant
Gupshup provides F&B establishments the ability to digitise the customer experience to order, pay and receive home delivery directly and also the ability to market to their customers through messaging-based marketing tools.
Gupshup for Retail
Gupshup for Retail is the conversational solution for retail stores to digitize every aspect of their operation including marketing, commerce and support. Conversational commerce is the best way to engage customers and grow your retail business.
Gupshup for BFSI & Fintech
Gupshup for BFSI is a conversational messaging solution that enables message-based interactions between banks, financial services, insurance companies, and their customers. Using a chat-based interface, customers can discover financial products and schemes, compare plans, speak to reps, perform KYC formalities, apply for loans, get soft approvals, check processing status, get notifications, pay dues, purchase/renew insurance, and many more things.
Conversational Messaging Trends You Can't Ignore in 2022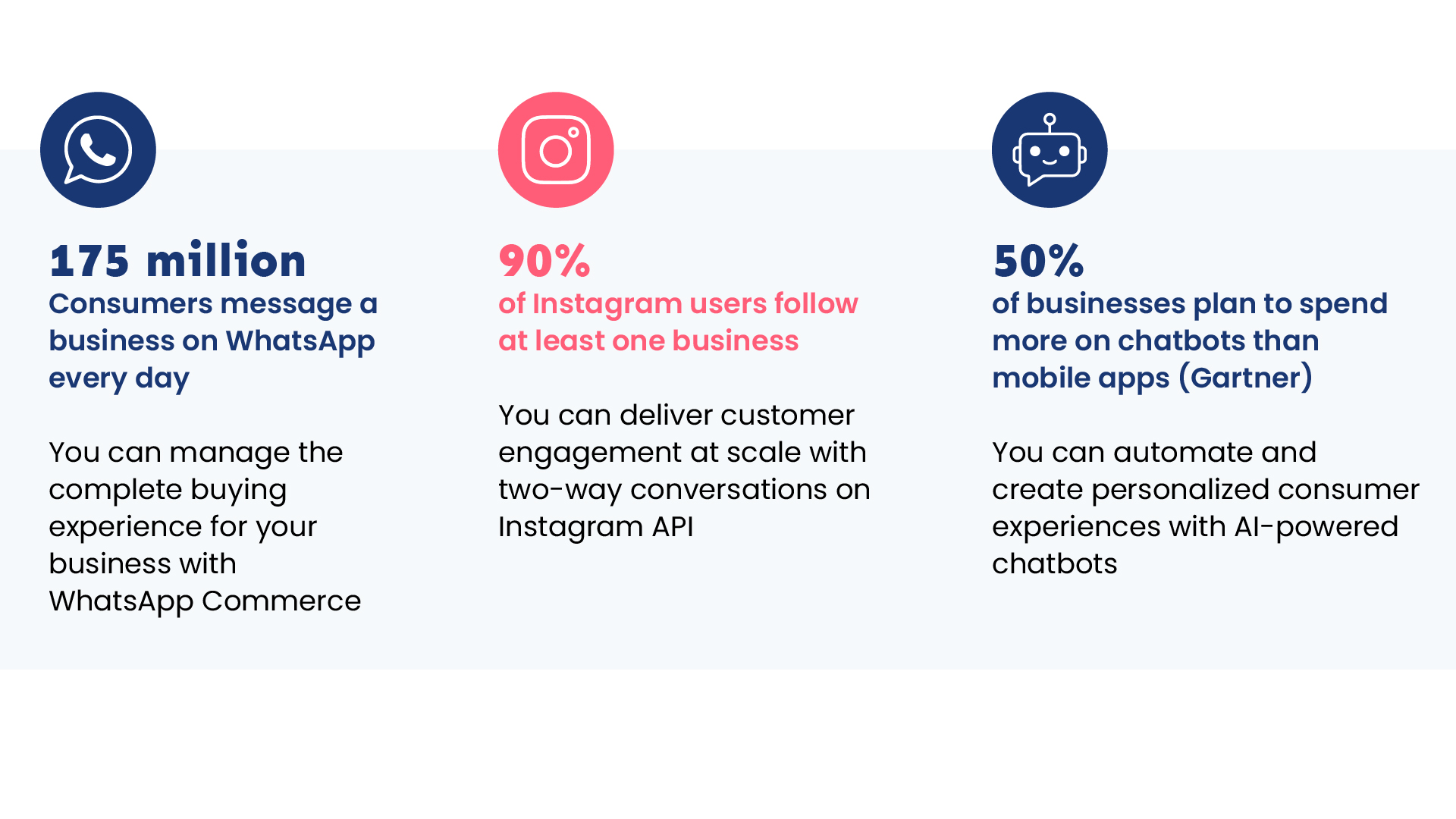 New Messaging API Capabilities To Watch Out For
Gupshup's New 1-click Bill Pay product can be used by brands to easily make payments within their popular messaging channels using a 'pay now' button or pre-fed link with all the payment details.
Gupshup's Support Dashboard now enables enterprises to share location cards, contact cards, images, videos, voice notes and various document formats such as pdfs, ppts and excel with their consumers, across all popular messaging channels using Bots or Support Agents.
Gupshup launched WhatsApp Quality Based Messaging Solution that allows businesses to initiate non-transactional high-quality conversations to accelerate customers through key touchpoints in the buyer journey by sharing relevant information and offers such as personalized recommendations, new product information, targeted promotions, back-in-stock alerts and cart abandonment reminders.
Gupshup's WhatsApp for Business API supports Multiple Product Messages to help with faster conversions. Businesses can offer Rich Product Catalogues, Product Information Cards, Cart Details Information, and Instant Payments with 'Pay Now' to end-users for a better and richer customer experience.
With Gupshup's WhatsApp Commerce solution, businesses can simplify and manage the complete buying experience with a WhatsApp-based digital storefront for their business. Businesses can showcase products and services in an interactive catalog, personalize the shopping experience with customizable preferred items and simplify ordering and payment directly on WhatsApp.
Corporate News
Blogs you will want to share. Delivered to your inbox.
Recommended Resources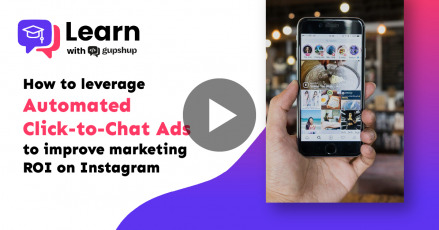 Click-to-chat ads enable brands to reduce drop-offs and increase conversions by engaging with prospects in one-on-one...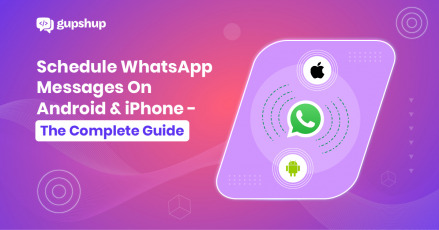 Read our blog to learn how to schedule WhatsApp messages on Android and iOS with simple...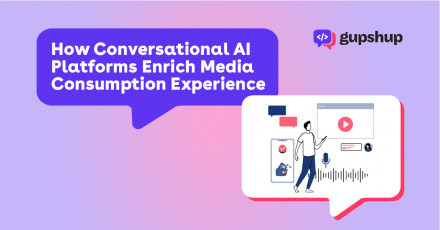 Conversational AI can improve media consumption by incorporating chatbots throughout the consumer journey.
×
Read: WhatsApp Chatbots For The Supply & Logistics Industry