Structured Conversations and Enhanced Engagement: All you need to know about WhatsApp Flows
On October 25, 2023
|
6 Minutes Read
Chatbots
Conversational AI
Conversational Commerce
Conversational Engagement
Conversational Marketing
Conversational Support
CX
Generic
WhatsApp Business API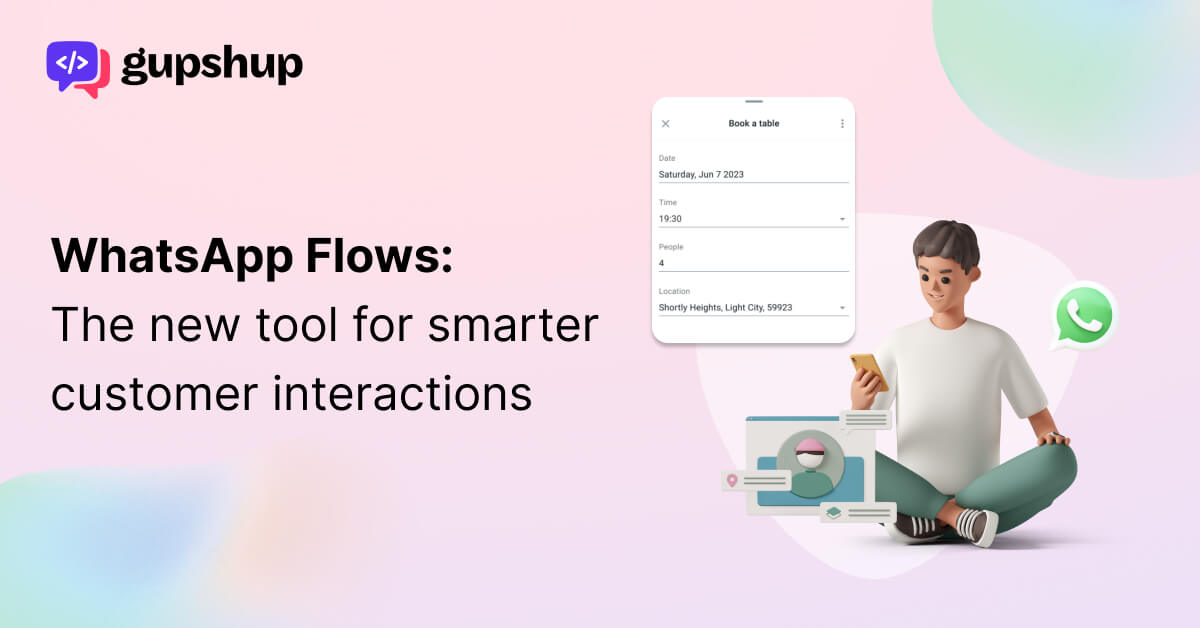 Over the last few years, WhatsApp has emerged as the most effective channel for marketing, commerce and support. The high volume of business messages flowing through the platform during the festive season is a testament to WhatsApp's popularity. But did you know you could make it more engaging for your customers, leading to a better experience, higher conversions and thus higher sales for your brand. Enter WhatsApp flows, a new kind of UX (user experience)  which helps brands design rich, customizable experiences on WhatsApp.
In today's fast paced digital world where businesses are constantly seeking new and innovative ways to connect with their customers, WhatsApp Flows is a cool new way to offer a unique experience to your customers. Let's first understand what is WhatsApp Flows. The feature is better explained through this image–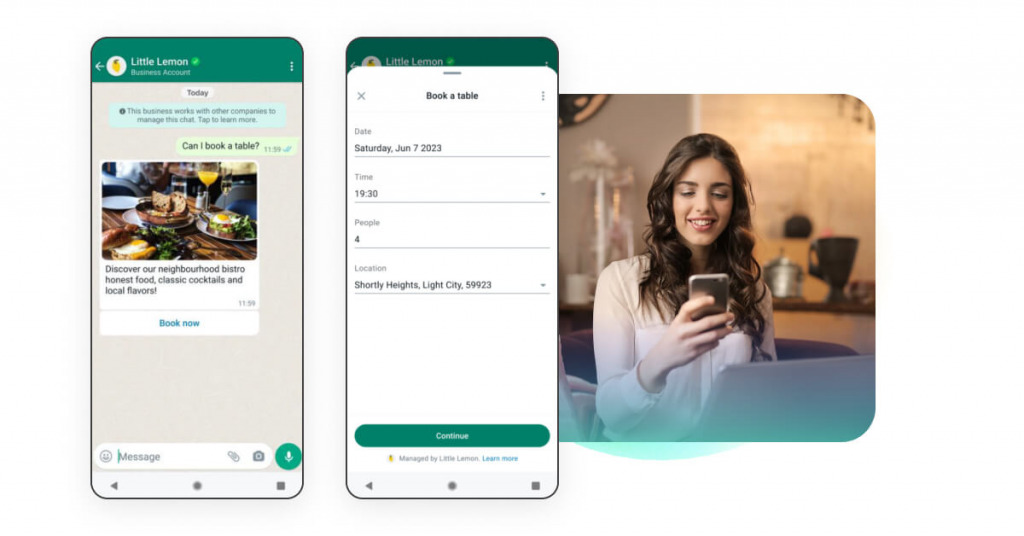 As the name suggests, WhatsApp Flows allows brands to create different types of flows that help  customers complete things faster on WhatsApp. It gives brands more flexibility and functionality through customizable building blocks, so that they can offer the most relevant experiences to their customers.
A key advantage of Flows is that it prevents customers from bouncing off. It has often been seen that customers initially engage on WhatsApp but after a few messages, they stop responding. In other words, they bounce off. Sometimes, this happens because of links that take the user out of WhatsApp or lengthy message threads, resulting in high friction and an inconsistent user experience.
For example, say a customer gets a message about this very lucrative loyalty programme from their favorite food delivery app. There is a "sign up" button at the end of the message but when the customer clicks on it, he's taken to a separate tab which does not load properly for some reason. This spoils the experience for the customer leading to drop-off and thus a lost opportunity for the brand to add more members.
 But now brands can build forms for use cases such as sign ups, appointment bookings, lead generation, log in, account management flows, surveys etc right on WhatsApp. Customers can interact with brands in a structured pattern, the way they would do on an app.  Flows takes the customer experience on WhatsApp several notches higher by enabling them to complete a process seamlessly and smoothly, almost like an app.
Flows can help brands elevate CX at every step of the consumer funnel. At the discovery stage brands could use it for lead generation via Click-to Chat Ads– a much better option compared to the static lead gen forms on websites. Similarly, at the consideration stage, it could be used for appointment bookings or getting quotes for a product/service. At the purchase and service stage, brands could use it for getting order history and customer feedback. While these are some of the initial use cases, there's immense potential to bring different kinds of use cases through flows.
What can WhatsApp Flows do for you
Let's look at some examples-
Lead Generation-  Brands can generate leads by creating a Flow that asks customers to provide their name and contact information in order to get an exclusive deal, download a white paper or receive a free consultation.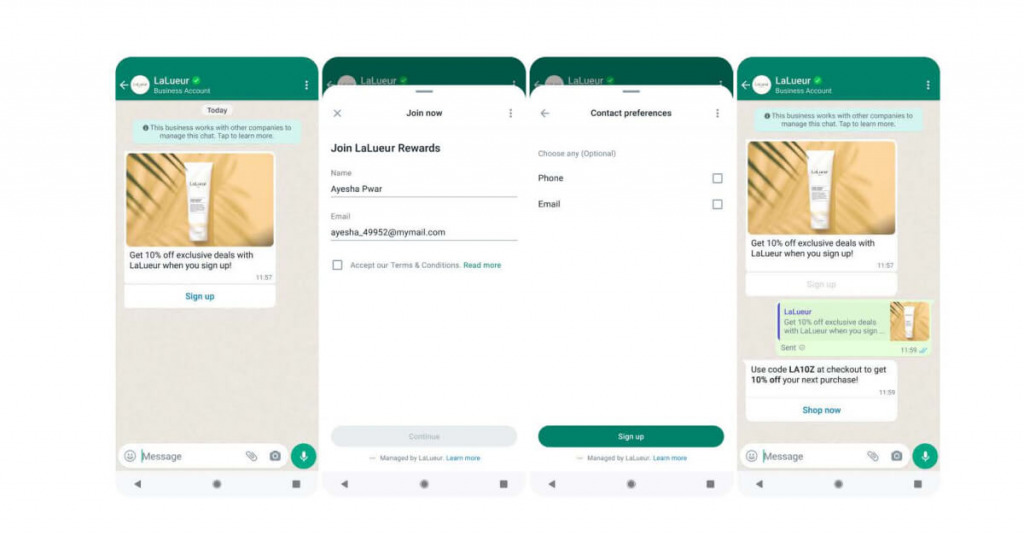 Customer service and feedback– WhatsApp Flows can also be used to offer support and collect customer feedback. For example, brands could create a Flow that asks customers to rate their satisfaction with your product or service after they have made a purchase. They could also use Flows to collect feedback on specific features or aspects of your business.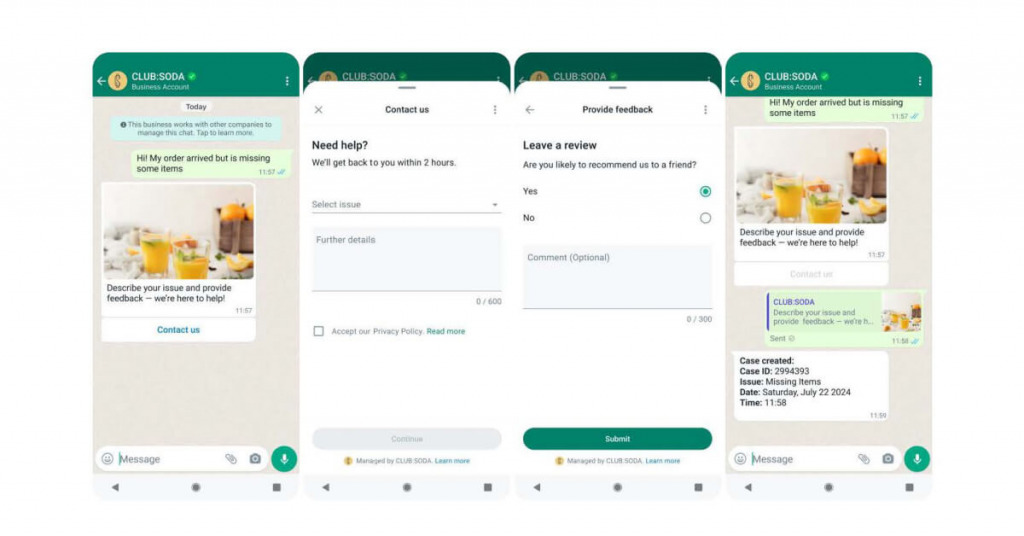 Appointment booking- Brands can use Flows that allows customers to select a date and time for an appointment, and then provides them with a confirmation message. They could also use Flows to collect additional information from customers, such as their payment information or special requests.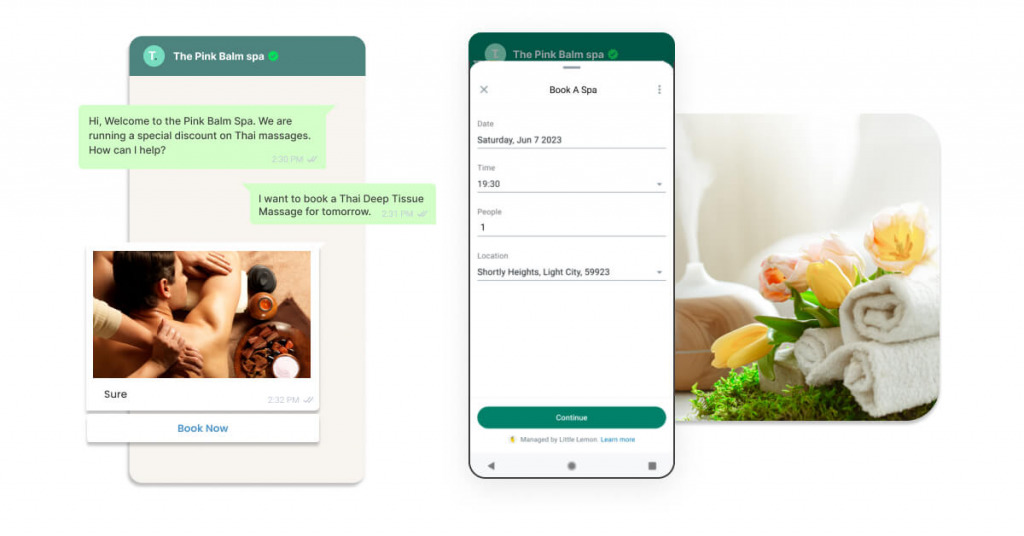 Offer quotes– Insurance companies can leverage WhatsApp Flows to streamline the process of providing insurance quotes to potential customers. By integrating a Flow into their WhatsApp Business account, insurance companies can guide customers through a series of structured steps, gathering relevant information and presenting personalized quotes based on their specific needs.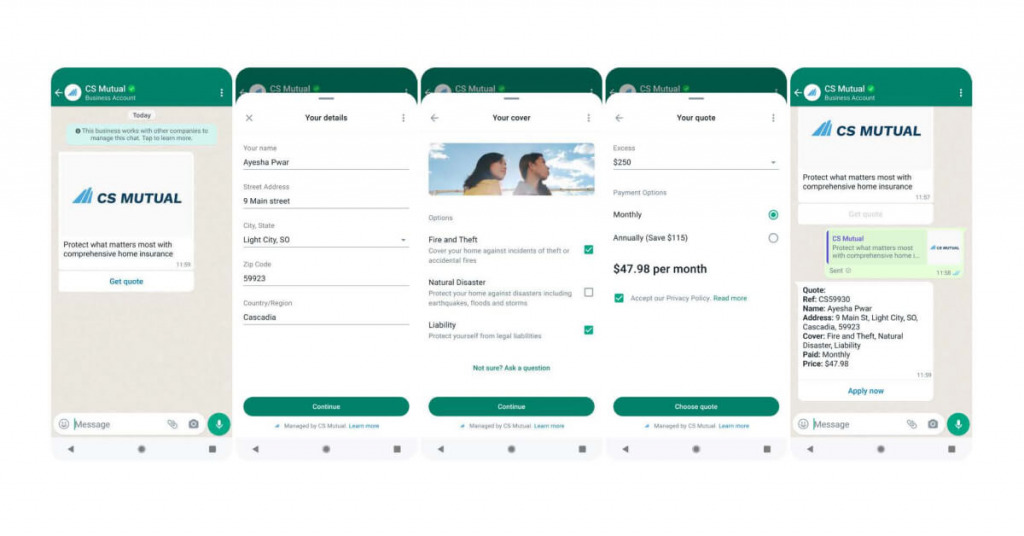 Subscription renewals– By incorporating a Flow into their WhatsApp Business platform, brands can proactively reach out to customers nearing their subscription renewal date, reminding them of the upcoming renewal and providing easy-to-follow instructions for completing the process. This proactive approach can significantly reduce customer churn and increase retention rates, as customers appreciate the convenience and personalized attention.
In a nutshell, here are some benefits for brands that incorporate Flows on WhatsApp-
-Improved Customer Experience
-Increased Customer Engagement
-Reduced Support costs
-Increased sales and Conversions
-Better customer retention
A real-world implementation by Gupshup
While WhatsApp Flows was launched in India recently, Gupshup is one of the few Meta partners globally to have launched a live case of Flows with redBus, the largest online bus ticketing company in the country. The new feature allows redBus customers to book tickets on WhatsApp seamlessly along with the ease of making payments. Besides, the company is also using flows to collect ratings and reviews after trips. redBus has reported 80% higher customer response rate on WhatsApp Flows compared with normal notifications. Gupshup is working with several other clients in the BFSI space to bring Flows for their customers.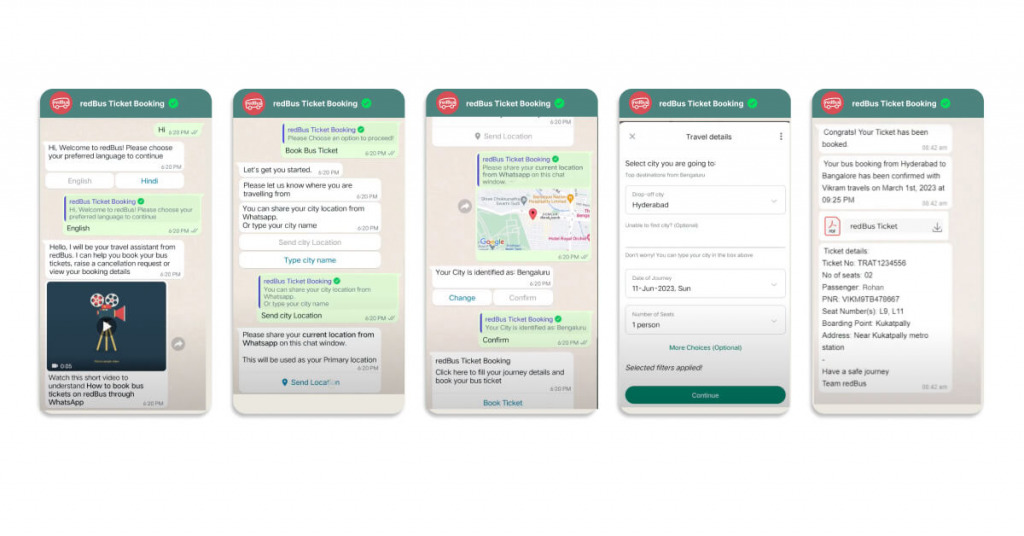 How can brands create WhatsApp Flows
If your brand already has a WhatsApp Business API (WABA) with business initiated messages enabled, you can reach out to an approved Meta BSP such as Gupshup to help you create Flows.It is advisable to start with  simple and short Flows initially (2-3 screens) for simple use cases like lead generation and add more use cases as its efficacy gets proved.
WhatsApp Flows is set to be a game-changer for brands allowing them to get more done with their customers without having to leave the messaging channel.  Companies across banks, food delivery services, e-commerce brands and in several other sectors will be able to offer their customers the ability to do more on WhatsApp with this new feature. Gupshup can help you leverage WhatsApp flows to build the delightful experience for customers you've been waiting for. Given Gupshup's experience working with Flows for several brands, we can help you create the right Flows solution for your use case. Talk to us today and let Conversations flow with Flows!
Blogs you will want to share. Delivered to your inbox.
Business Email
×
Read: Giving Thanks, Getting Returns: Loyalty via WhatsApp Business API