How Conversational AI Platforms Enrich Media Consumption Experience
On July 15, 2022
|
5 Minutes Read
Chatbots
Conversational AI
Conversational Engagement
Media & Entertainment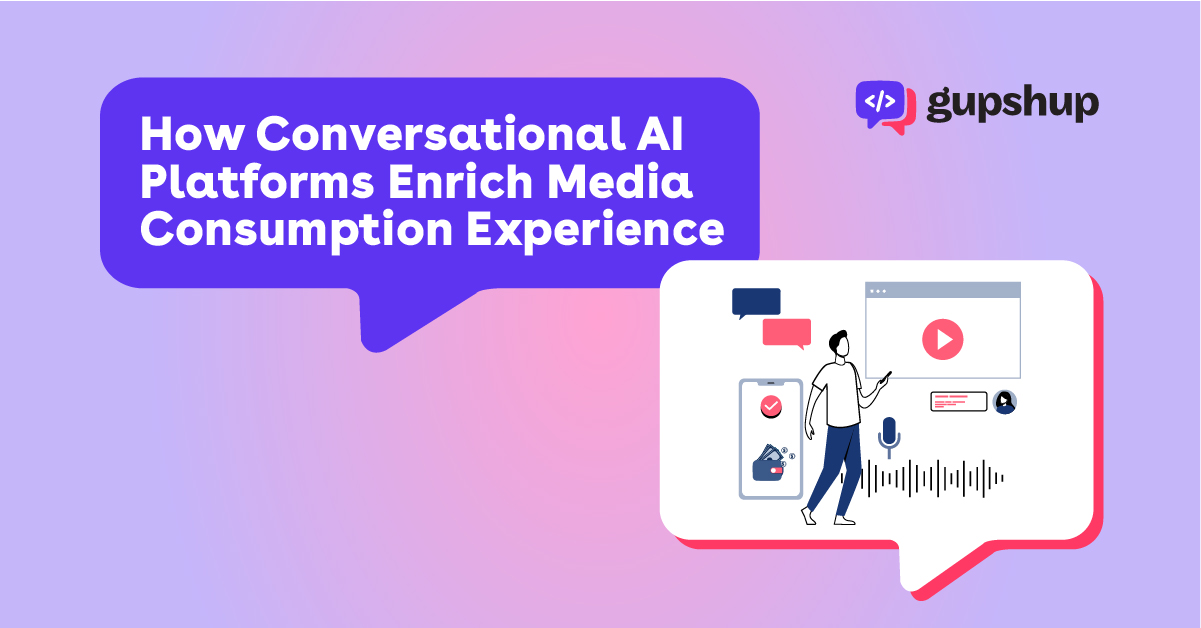 Today, the media and entertainment industry is larger than ever. With a multitude of content available, a customer is spoilt for choice. Personalisation is thus the key for any platform to provide relevant recommendations so that the user keeps coming back for more.
Since the pandemic, customer interaction with brands has taken a different turn. Nobody has patience anymore, and every consumer is looking to find the next bit of entertainment. Given this short attention span, how do we ensure that the customer consumes the media / books  events / purchases a ticket that we, as aggregators, wish to promote?
Introduction to Conversational Messaging
In the past two years, in-person events have become challenging due to the pandemic. Hence, the importance of conversational AI in commerce has seen a significant upsurge. A recent survey states that over 31% of customers want WhatsApp to be the most convenient method of getting in touch with a business.
Conversational messaging powered by AI uses mediums like chatbots, Interactive Voice Response (IVR) Systems, and voice assistants. Thus, AI enables a seamless connection between customers and brands in real-time. It also builds long-term brand value. Besides, it enables brands to deploy personalised customer support, increase user outreach, and even enhance the effectiveness of human agents.
Conversational Messaging Can Transform Customer Experience
It must be noted that conversational AI-powered chatbots cannot replace human agents. However, they do offer several game-changing tactics. With any user journey, the "built-in" assistance provided by conversational AI apps improves customer experience by allowing speedier set-up, eliminating the hassles of picking up a new activity, and quickly resolving issues.
Let us understand these concepts better via some use cases.
1. Broadcasting Worldwide
Multimedia organisations can utilise chatbots to disseminate their products to a wider audience. Chatbots deliver customised material and enhance the viewer's interactive entertainment experience.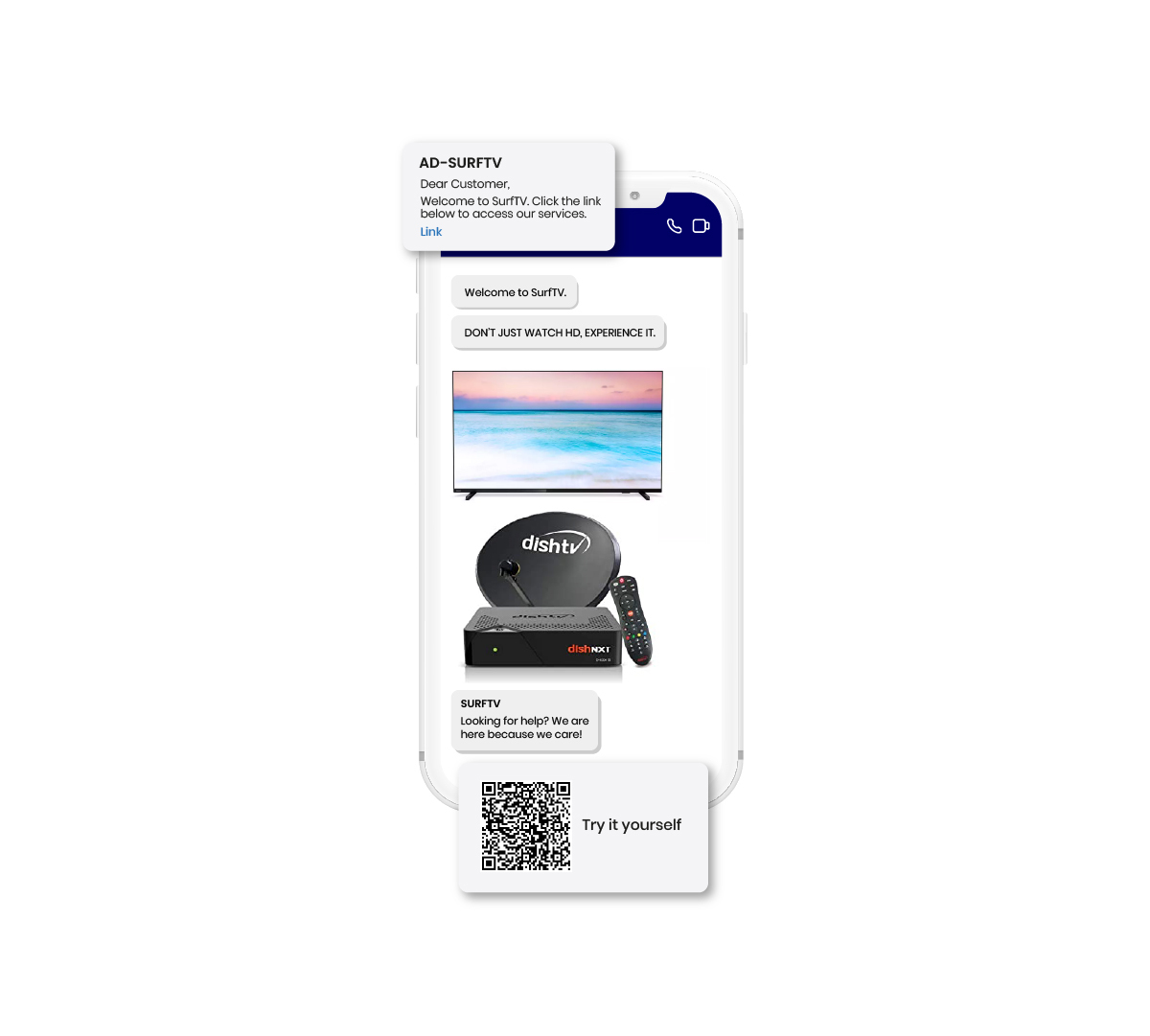 2. Involvement Of Spectators
Because chatbots are so simple to integrate with social media sites, they get superior click-through rates and engagement. They can also be used by businesses to communicate with customers on a large scale. For live events, chatbots also facilitate collection of registrations and sending push notifications throughout the day that keep users aware and notified about various activities in different sections of the exhibition.
3. Browsing Made Simple
Chatbots also end the need for consumers to navigate the website or download a separate app to browse and find material. Users can easily question the chatbots inside their favourite chat app and receive the information they require.for example, if an FM radio station wishes to launch podcasts, they can help consumers find those via WhatsApp.
4. Tailored Notifications
Chatbots can predict people's interests when they pick their preferences and offer them customised live updates, movie selections / showtimes, event information, and so on.
For news channels, this is a boon as consumers now have a new way of interacting and consuming media, via simple texts on demand.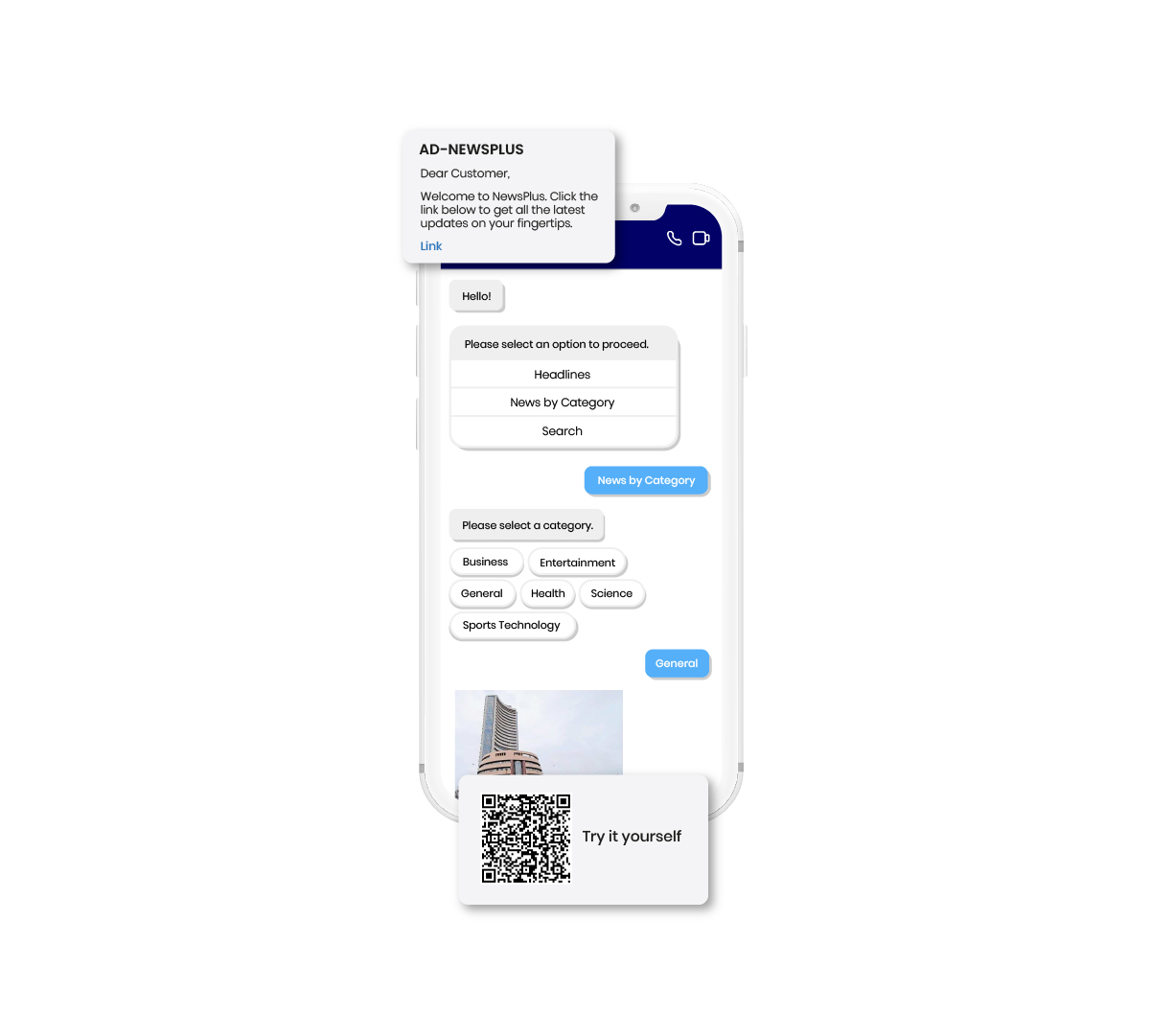 5. Managing & Curating Content
The transmission of content to humans can be controlled by a chatbot. They can utilise it to escape the onslaught of content and only listen to and consume what they want. Let's take an example of a game being promoted; Here the consumer chooses what information he / she wants to know and only gets that, as opposed to a full-page ad that has a higher chance of being neglected or skipped altogether.
6. Event Registrations
Users can use chatbots to search for tours and programs based on their preferences, geography, cost, and other factors, and then purchase a ticket for them. Chatbots thus in a way support organisers in keeping track of ticket revenues.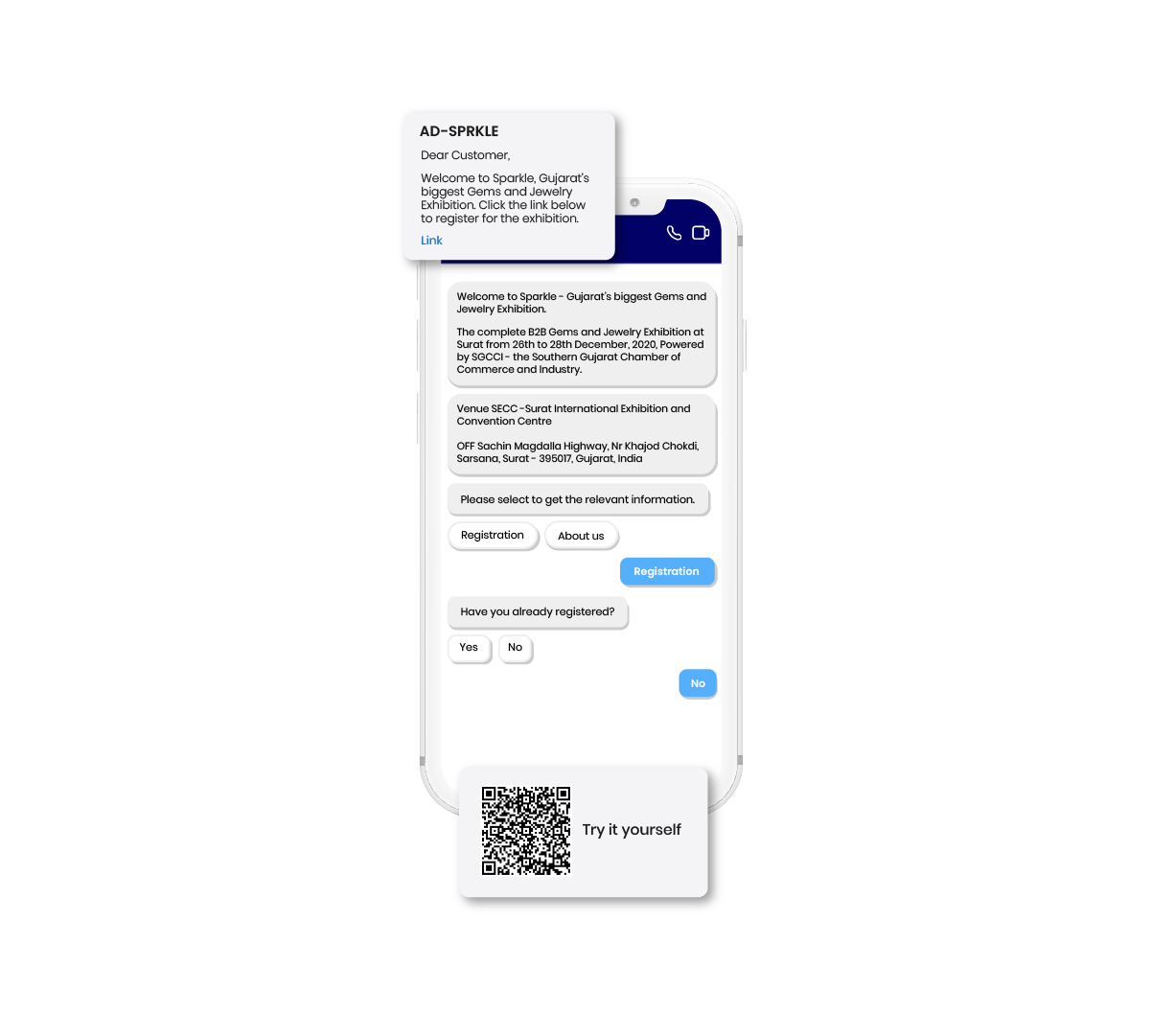 7. Change The Way People Play Games
Right from discovery, a chatbot can help a player engage with a game better. Using conversational AI to deliver win / loss messages, or congratulate on purchases help add a personal touch and a reminder for the user to play more while maintaining active conversation with the game.
Merge a dialogic chatbot with several other configurations of augmented reality technology or virtual reality techniques to develop an immersive experience that will morph any gameplay. Whether it's a sports betting facility that provides the entire gambling experience or a character game that allows the player to hold a conversation naturally with quasi / non-playing characters – gamification of content makes consumers ingest more.
8. Targeted Content
Chatbots may understand a person's tastes by studying previous behaviour and suggesting new and focused bits of information that the user would like consuming, while maintaining a conversational tone.
9. Increase Conversions
With the help of a smart chatbot which can manage the entire sales funnel, from identification to final order, you can increase the volume of profitability opportunities, such as subscriptions, plan renewals, as well as other promotional materials.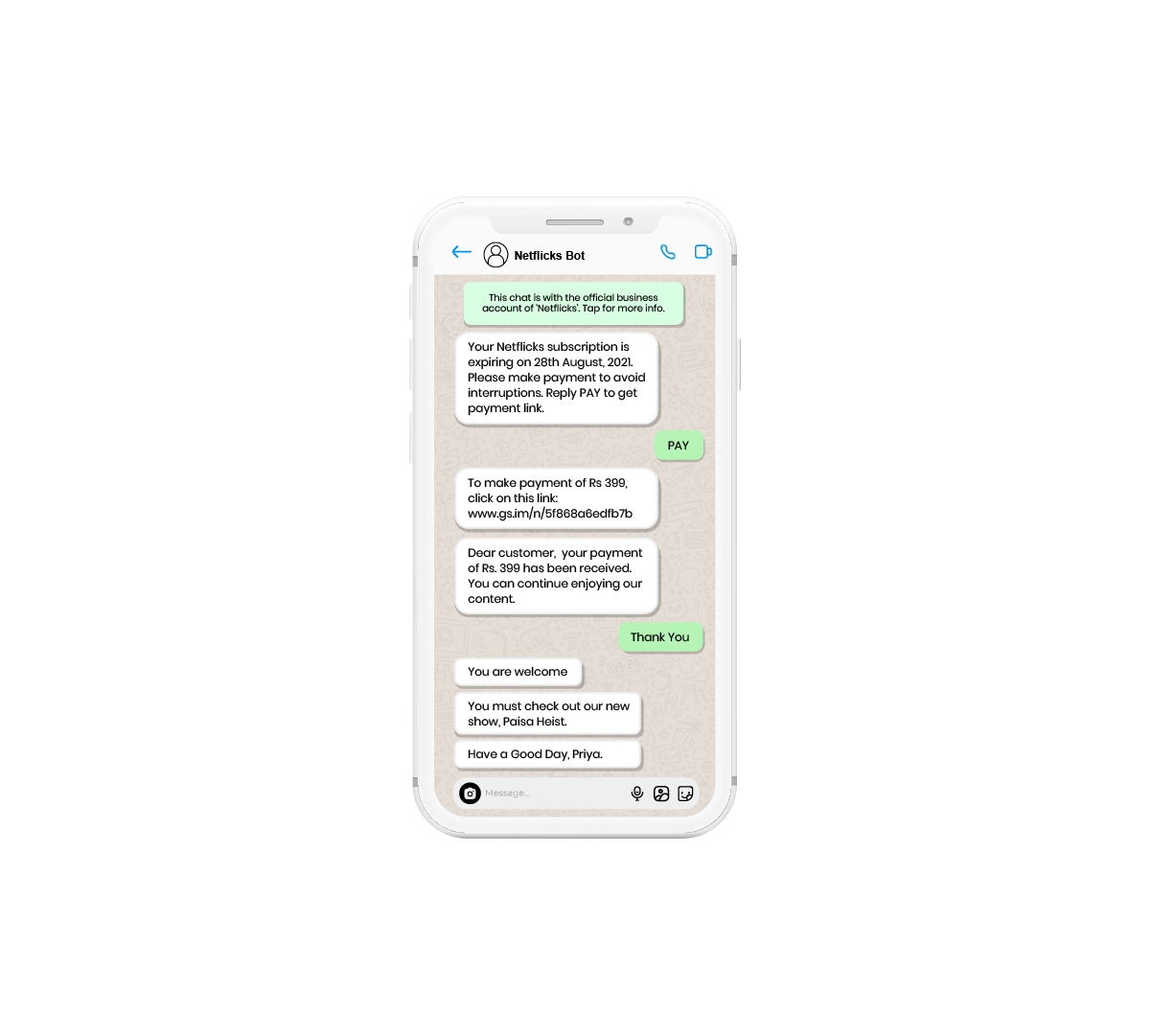 10. Live Support
For OTT / DTH service providers, customers demand quick resolutions as any disruption in service results in missing out on content they consume as a part of their daily schedule. Chatbots can help with ticketing, answering FAQs, and even payment collection for subscription management.
Final Thoughts
Conversational AI-powered chatbots are fast becoming a valuable addition to the media and entertainment landscape. Make the OTT, media, and entertainment experience conversational with Gupshup. Transform subscriber and audience experience with chatbots on messaging channels.
Increase subscriptions with personalized deals and offers, improve viewership with personalized content alerts, and drive 2-way engagement and conversations with popular shows and characters. #LetsGupshup to know more.
Blogs you will want to share. Delivered to your inbox.
Business Email
×
Read: Schedule WhatsApp Messages On Android & iPhone – The Complete Guide