Conversational AI Drives Sales & Customer Engagement For Automotive Businesses
On June 27, 2022
|
5 Minutes Read
Automobile
Chatbots
Conversational AI
Conversational Commerce
Conversational Engagement
Conversational Marketing
Conversational Support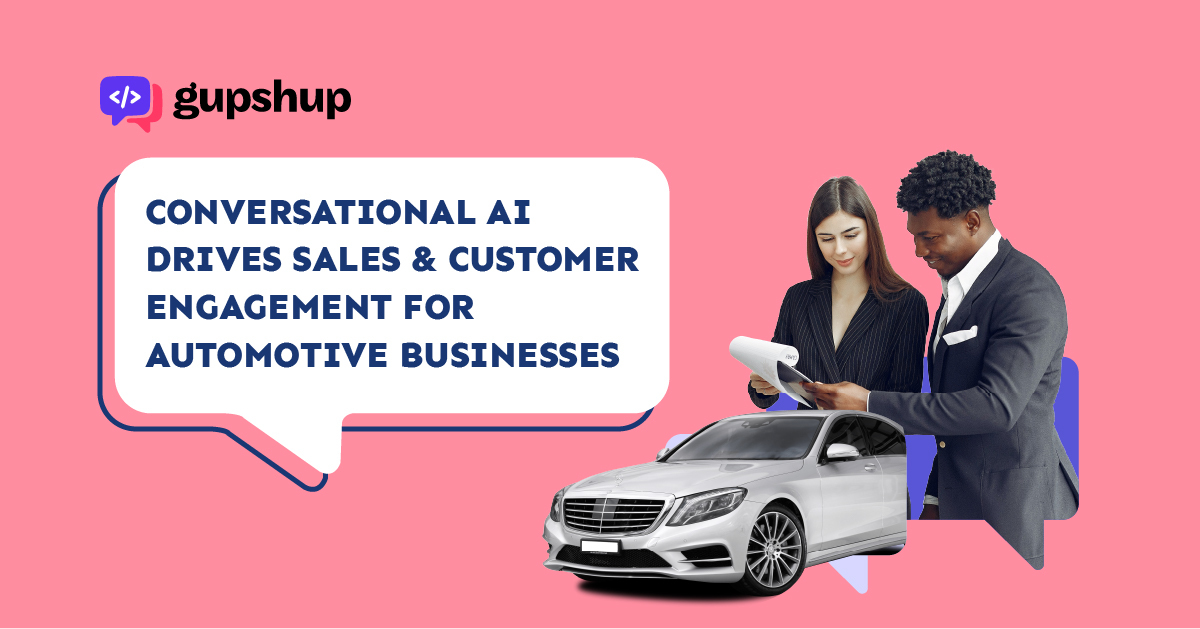 The automobile sector has been at the forefront of enabling technologies and innovations in their vehicles and customers' benefits. With Conversational AI making inroads in the automobile sector, every customer wants a smooth and hassle-free buying experience. Simply put, a seamless consumer experience (CX) is necessary, especially for a car enthusiast looking to buy an automobile, as noted in a new Mckinsey report.
In fact, the Mckinsey report also suggests that 60% of car buyers under 45 years are purchasing their cars online, and demand contactless sales and services.
As customers spend far more time than ever online, automobile brands need to establish a well-rounded online presence. Engaging your customers is essential to stay afloat in the industry today. This is where Conversational AI technology comes into play.
In this blog, we enumerate the myriad applications of Conversational AI-powered chatbot technology in the automotive industry.
What Is Conversational AI?
Conversational AI refers to the application of technologies that users can talk to and get a response from, like smart messaging chatbots. From viewing vehicle models to getting them delivered to the customer's doorstep, Conversational AI is helping automobile businesses provide a digitalized dealership experience. Customers can now buy a vehicle, book test drives, and even book maintenance services at their fingertips.
In Conversational AI, we leverage various tools such as messaging applications and speech-based assistants that use machine learning and natural language processing to interact with humans. As per Deloitte report, deploying chatbots help in 70% cost reduction and revenue generation. This increase in the number of satisfied customers and provides a competitive edge to your business.
Conversational AI In Automobile Industry
When purchasing a vehicle, people prefer assistance from a salesperson when they visit a vehicle dealership. They communicate their requirements and learn about the models that suit them and book a test drive if required.
Conversational AI-powered chatbots have modernized this experience. Chatbots can carry out business activities like lead generation, conversion, customer support, and more.
Let's take a look at some benefits offered by Conversational AI to automobile businesses:
1. Lead Capturing & Nurturing
Conversational AI-powered chatbots can identify new and returning visitors. Chatbots will interact with your leads even when you are offline. They are functional 24/7 and increase pipelines with pre-screened high-quality leads.
2. Customer Feedback Collection
Chatbots can conduct customer surveys and collect their feedback. Gupshup's Conversational AI capabilities make the feedback collection process is easier, faster, and more engaging for the end-users to encourage them to give feedback. Brands are better able to understand customer needs and cater personalized services.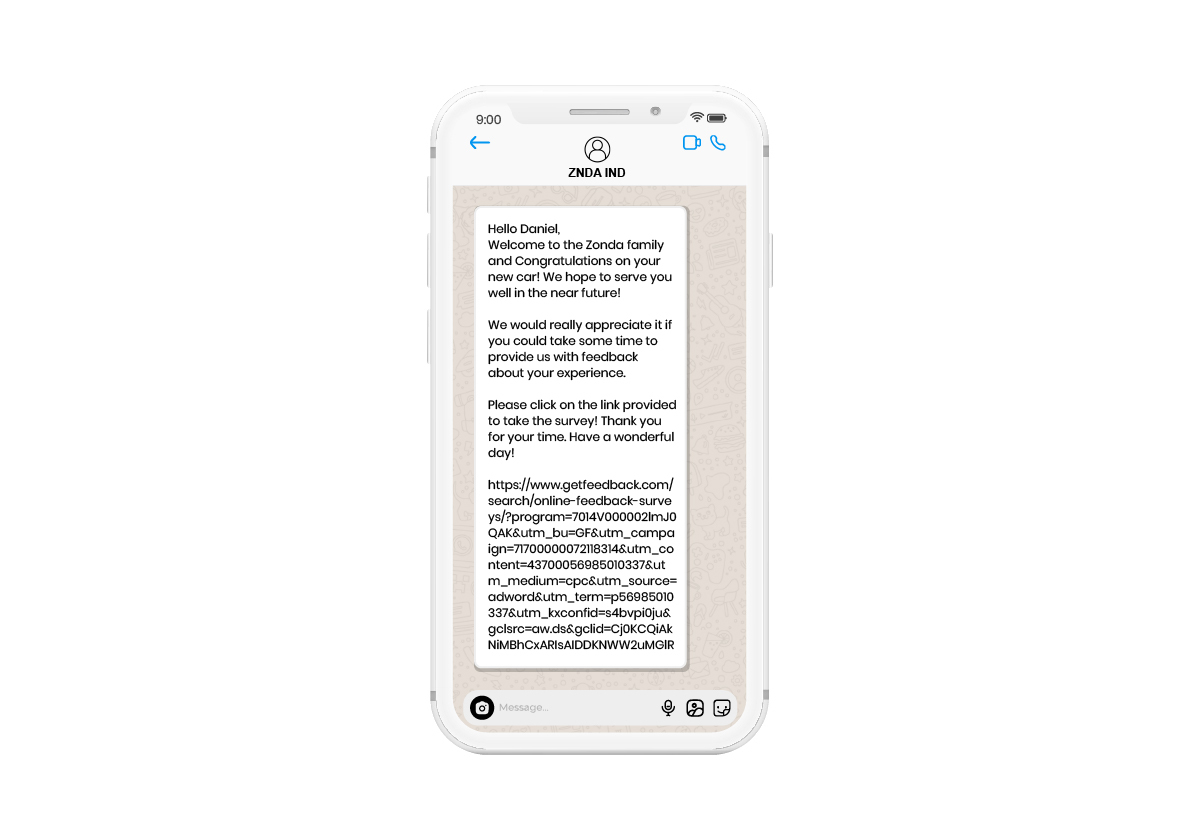 3. Remarketing
Chatbots on various messaging channels such as WhatsApp, SMS, Instagram, Meta Messenger etc can offer remarketing opportunities to brands by regularly engaging with them. Once a lead is captured, brands can take the help of chatbots to attract potential leads with discounts, offers, new launch notifications etc.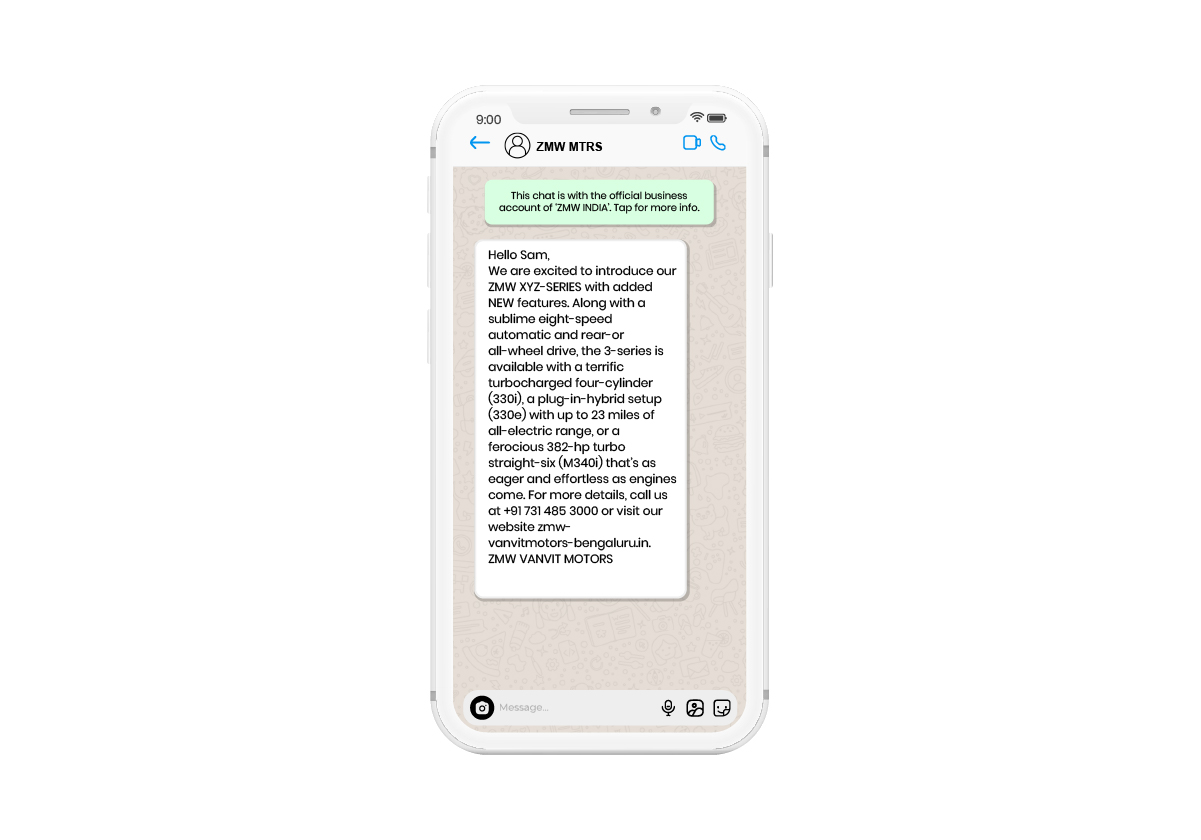 4. Bookings Management
Dealerships can send out timely updates on bookings made by customers. Details like shipment dates, duration, etc., can be sent out to customers using chatbots.
How Conversational AI Can Benefit Customers
Conversational AI helps increase accuracy , efficiency and efficacy in providing real-time data to your customers. Let's look at some benefits offered by conversational AI to users at different stages:
1. Appointment Bookings
Customers can easily book appointments for test drives, dealership visits, and more. Conversational messaging bots offer seamless chat experiences to prospects. The AI chatbot is a con that quickly informs users of the nearest service centres available for their vehicle models.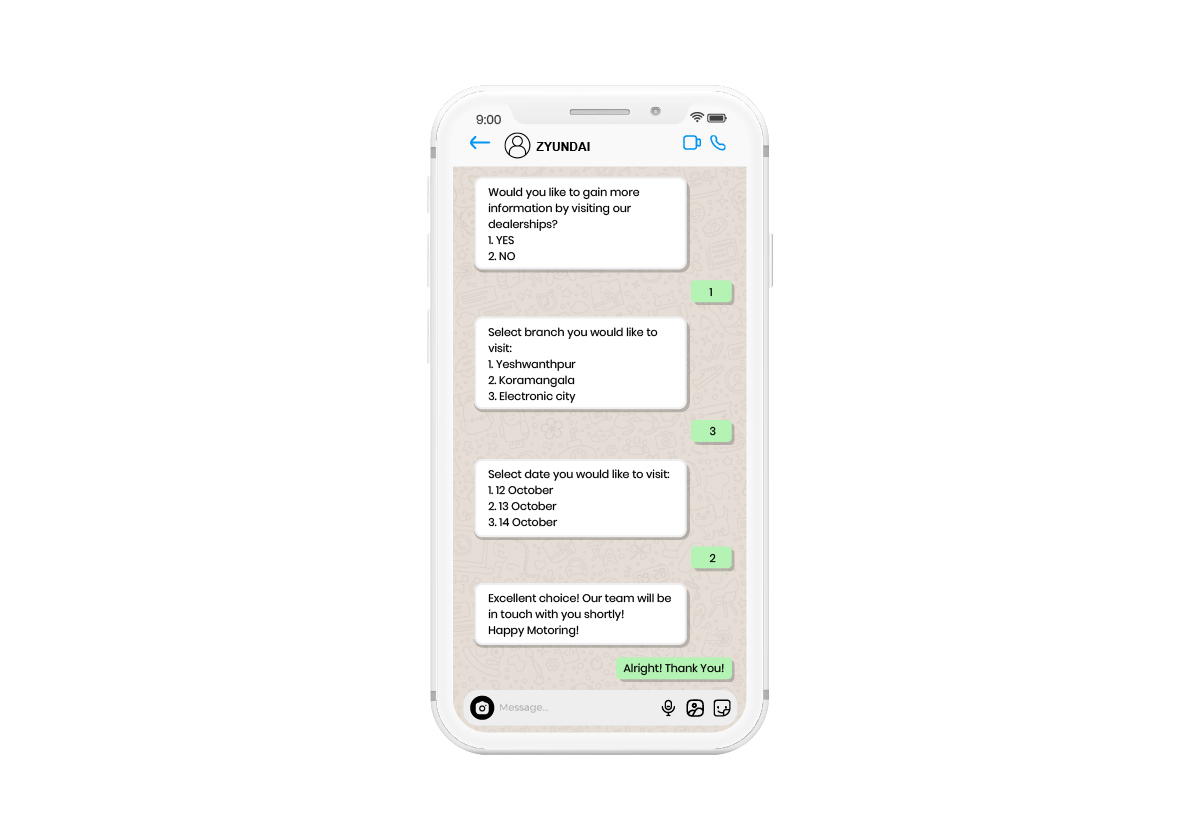 2. Product & Dealership Information
Conversational messaging bots can provide accurate information about your automobiles and dealership details. Customers can interact with the chatbot to guide them on getting more information on their preferred car or bike.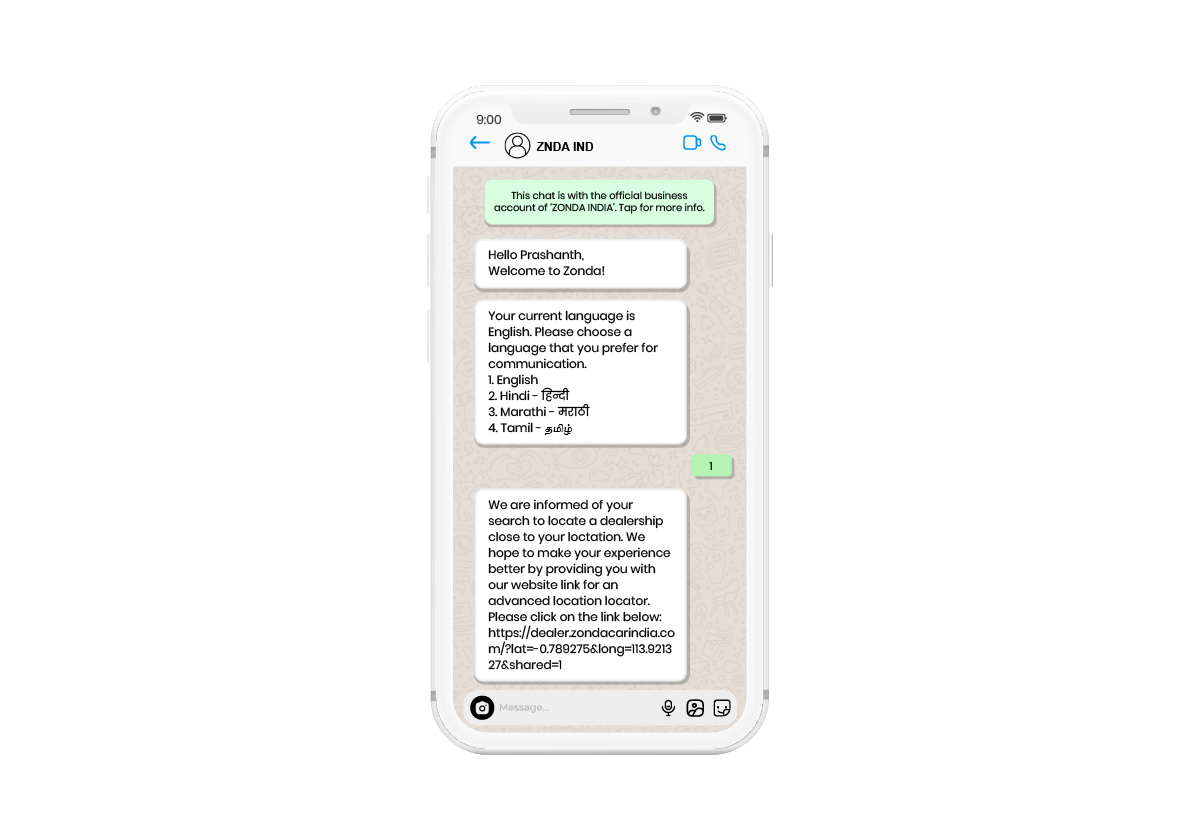 3. Round The Clock Services & Support
Chatbots get engaged with your customers proactively by reaching out to them asking if they have any issues with the product and offering round-the-clock services to address the basic customer queries.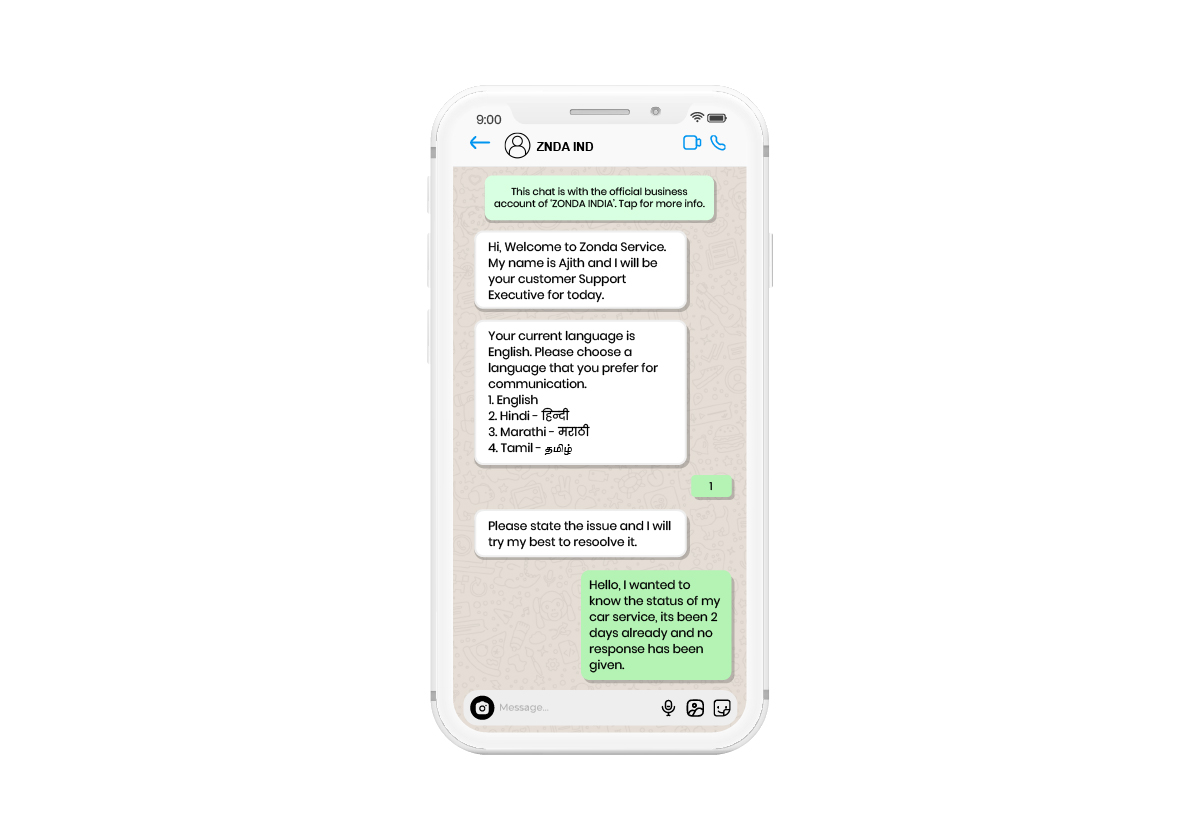 4. Smooth After Sales Support
Customers can swiftly claim after-sales support from dealerships for their vehicles. Chatbots offer personalised communication and human-like interactions to provide seamless experiences. Customers can book appointments for inspections, store visits etc., in a couple of minutes.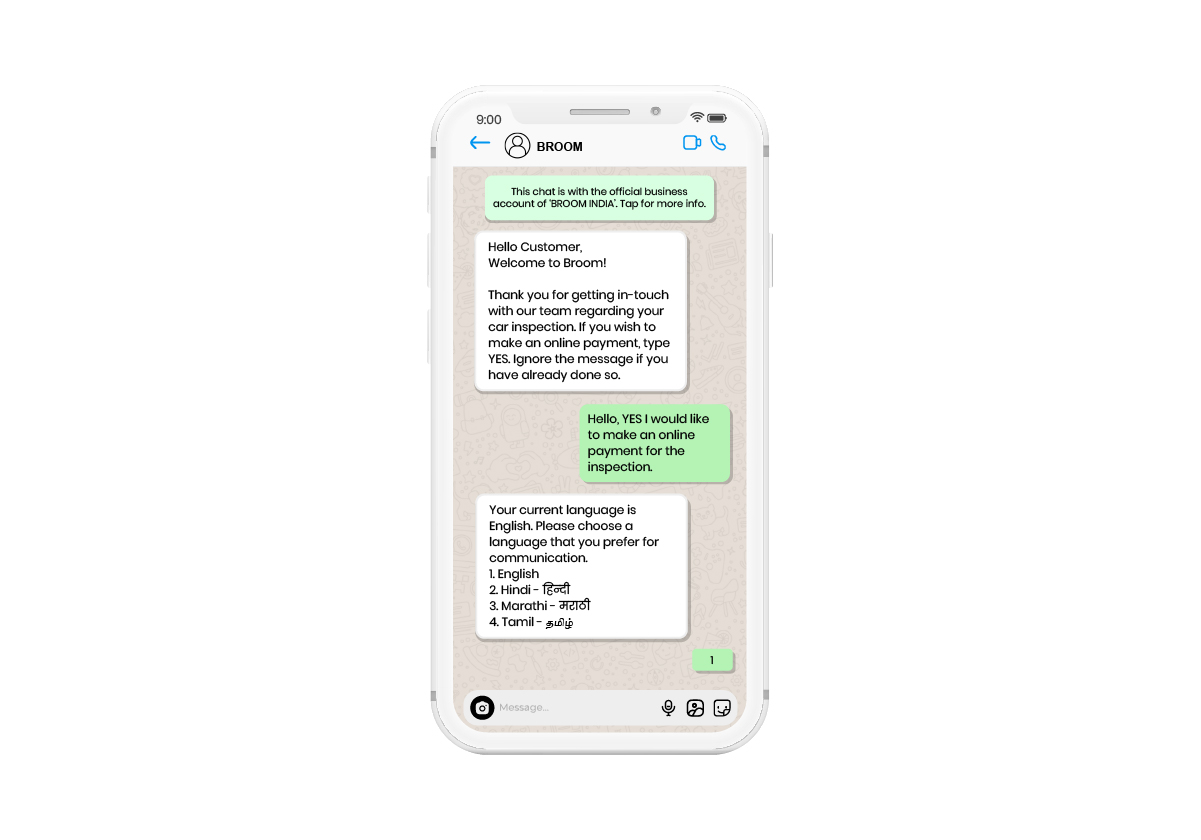 5. Book Car Inspections & Payments Collection
Customer can also leverage the chatbot to book a car inspection and make online payments for the same. Gupshup's conversational AI capabilities can help brands with payment collection, billing and invoicing etc.
How Can You Reap the benefits Of Conversational AI With Gupshup?
Conversational AI is the future. Businesses must adapt to new technology and solutions to cater to services better. Gupshup offers an end-to-end solution that enables conversational interactions between automobile dealership and customers. With Gupshup's experience in creating chatbots and helping developers create bots on our platform, you get unmatched expertise and innumerable benefits. Through our conversational messaging platform, and the conversational experiences on messaging apps, players in the automobile industry can now converse with their customers and engage with them in a personalized way.  Put your customers first and build close relationships from the initial stage of their journey.
Schedule a demo with Gupshup to learn how to set up a chatbot for your business.
Blogs you will want to share. Delivered to your inbox.
Business Email
×
Read: Revenge Travel In The Age Of Hybrid Working