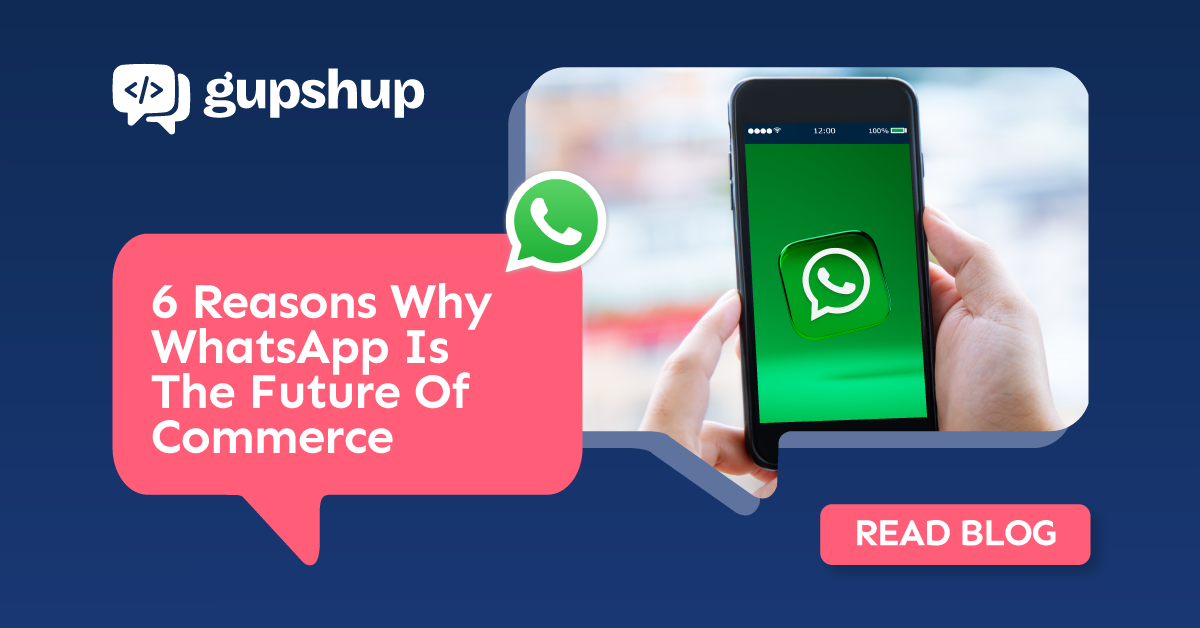 6 Reasons Why WhatsApp Is The Future Of Commerce
Chatbots, Conversational Commerce, Conversational Messaging, Generic, WhatsApp Business API, WhatsApp Commerce
On April 6, 2022
Conversation is the future of commerce. WhatsApp today is more than just a chat app, with over 175 million businesses using it daily to promote their business and transact. Small and medium-scale companies have also benefited from WhatsApp commerce, as it has evolved into an independent sales channel.
The WhatsApp commerce app is designed as a more personalized and delightful shopping experience for the customers because it allows one-on-one interaction. As more and more companies discover the benefits of engaging in WhatsApp commerce, the platform is moving beyond just being a customer service channel. Let's look at six benefits of WhatsApp commerce.
The Benefits
1. Faster Customer Support
WhatsApp commerce provides ultimate personalization of customer service for all businesses ranging from those selling online courses to an ecommerce shop. Every customer is just a message away. It's convenient for the customer since help or clarification is also just one message away.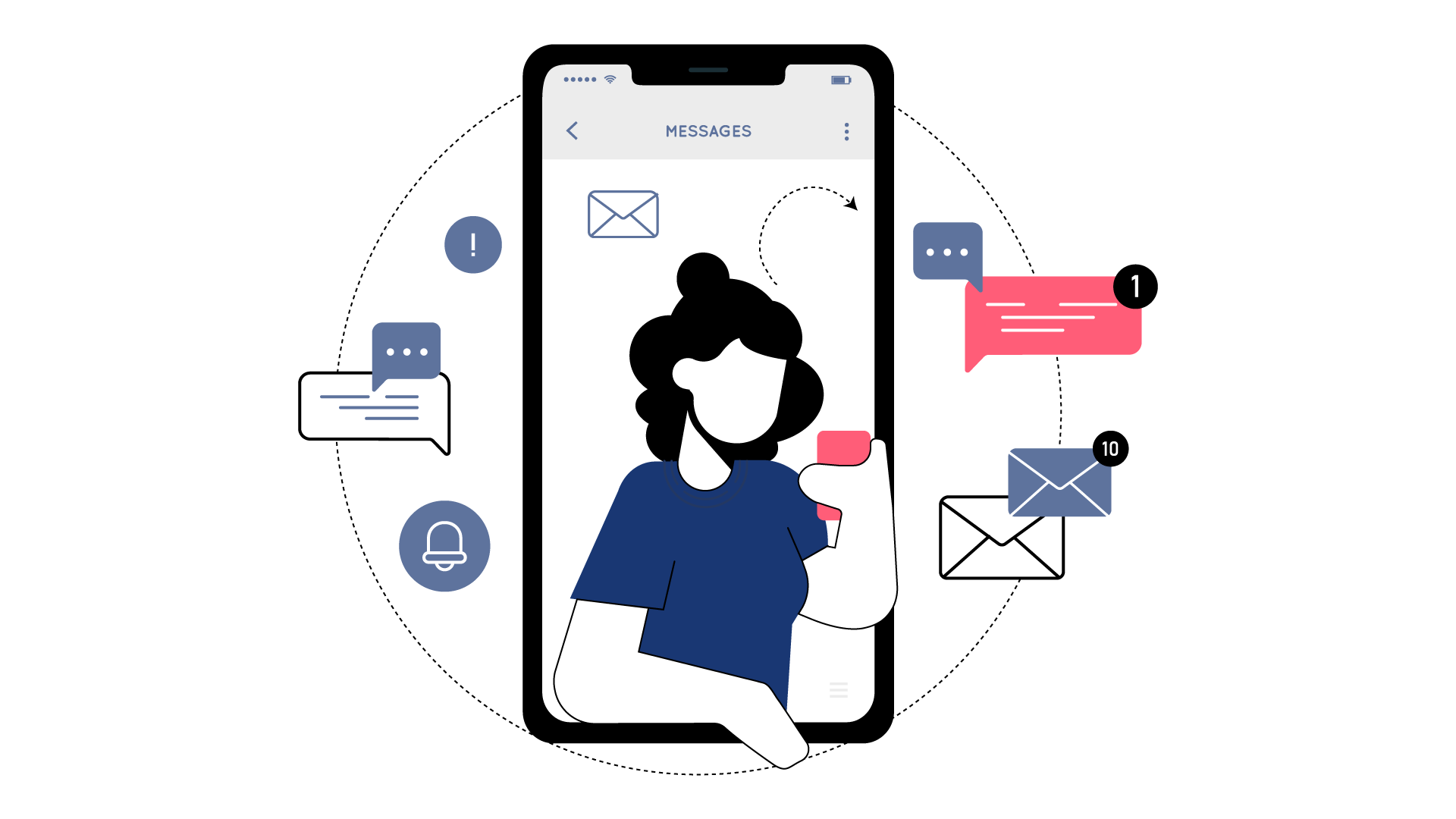 The customer no longer has to dial into an IVR, wait in a queue, and then explain the situation to a customer representative. They also don't have to wait for the customer support team's email, which usually comes a day after sending the query. Instead, they'll just need to wait for a few seconds for a reply.
Communication, convenience, and commerce now go hand in hand.
2. Easy Feedback And Communication
The lure of a one-on-one connection with every customer has driven most chat apps towards the conversational commerce space.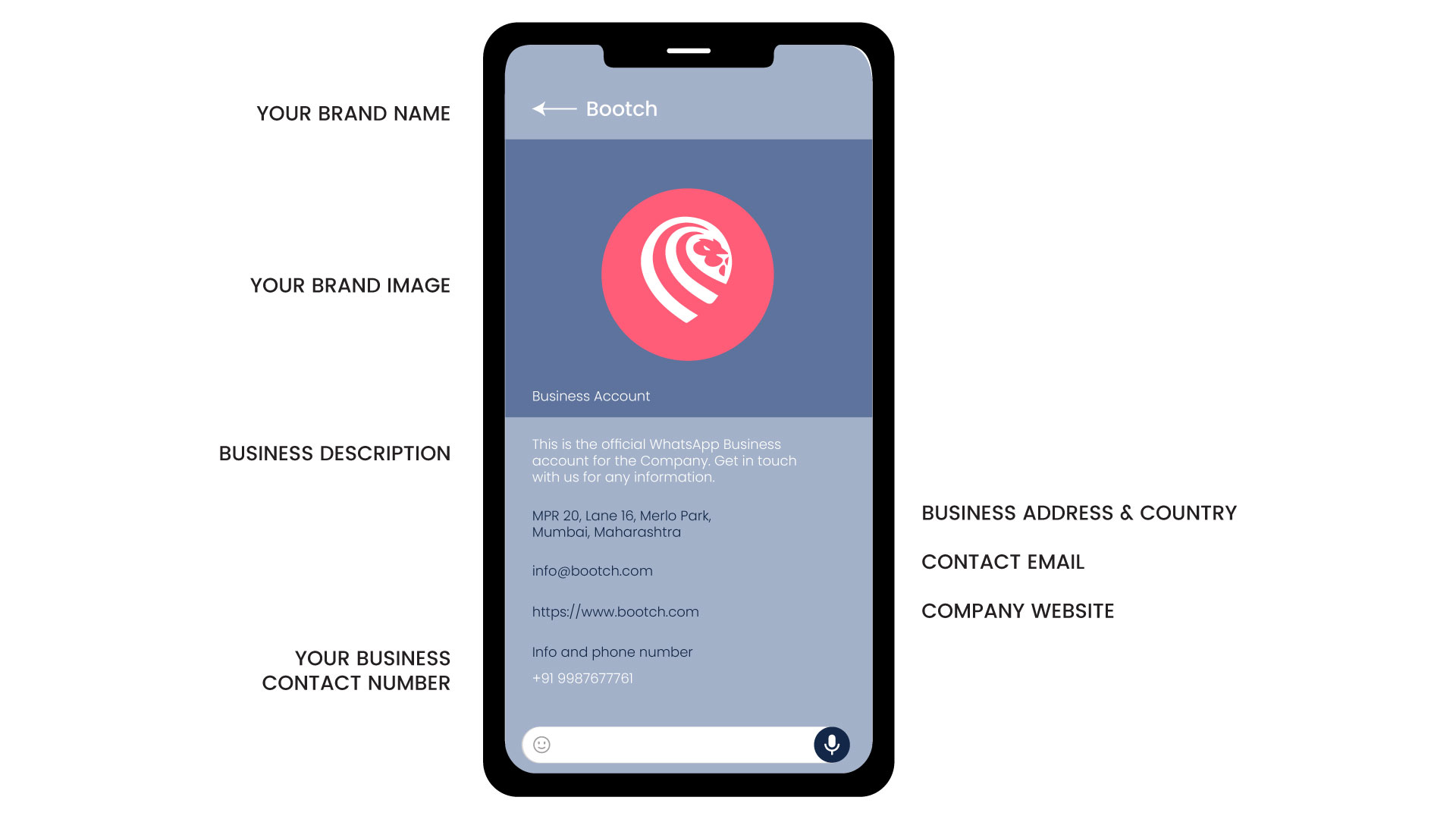 Apps like WhatsApp and Facebook Messenger have rolled out many business-centric features, including the ability to create official business accounts with several nifty built-in features that include:
Real-time and automated responses – The chat apps allow you to save, create and reuse standard replies to frequently asked questions. These automated responses are also helpful when responding to customer queries during off-business hours.
Messaging analytics – The apps offer robust analytic capabilities to measure critical campaign metrics. The business can also customize reports based on these metrics. That allows a business to maintain a real-time overview of the success of each campaign.
Advanced end-user control – The apps provide end-users control over the conversation, including sharing details, initiating conversations, and generating results.
The need-based interaction is a win-win for both the business and the customer. The business has 24×7 access to its customers, and for the customer, need-based communication eliminates the stream of constant promotional barrage expected from email subscriptions.
3. Build Superior Brand-to-customer Connections
With WhatsApp commerce, brands can send alerts and notifications to connect with their customers in real-time and on the most popular messaging platform globally, one that 2 billion people are familiar with.
WhatsApp commerce enables two-way communication where the customer can also directly reach the brand. They just have to  chat with your brand and send a message. These interactions are also used for exchanging critical alerts and information like purchase and delivery confirmations and travel details.
WhatsApp commerce also allows you to inject your brand personality into every customer interaction, from branding in the chat window to customized replies in the brand tone. Another advantage is that chat apps also enable media-centric communication, including pictures, documents, videos, and Call-To-Actions.
Talking about media-centric communication, if you are looking for ways to create videos for your brand on a budget, you can check out tools such as StoryXpress, an amazing alternative to Vimeo.
4. Take Personalization To The Next Level
Chat apps like WhatsApp are a 1:1 conversational space. Hence, businesses can customize conversations and offers based on customers' preferences. Those customer preferences can be derived from the buyer persona.
In addition, the ability to switch between personalized and automated responses with chatbots and in-person conversations of customer agents ensures that your customers have long-lasting relationships.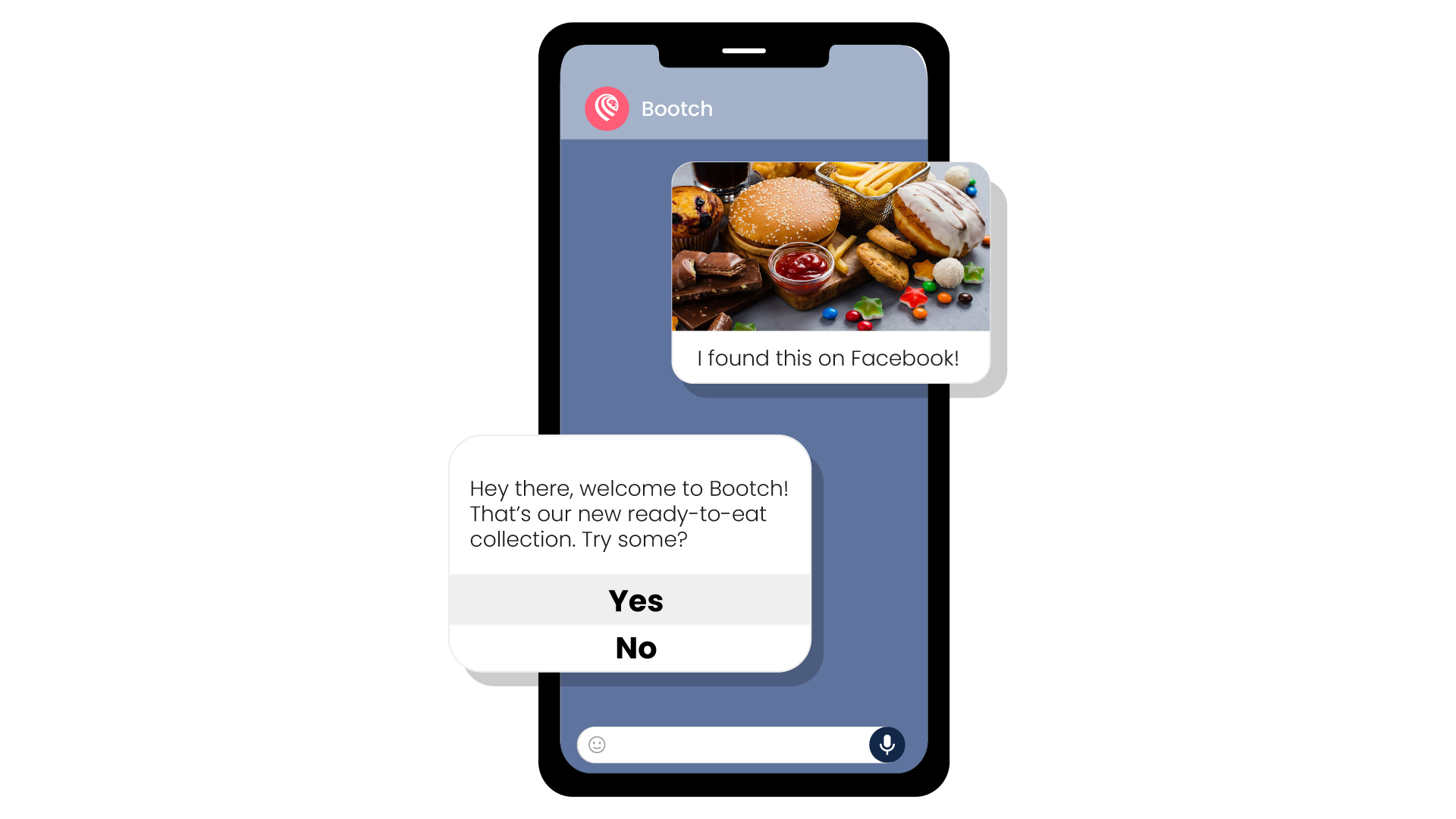 Real conversations are built around complex customer queries, and AI-driven chatbots no longer ask customers to text Yes or No or dial into an IVR to speak to a service agent. The agent monitors the chatbot conversation and knows precisely when to step in, providing the customer with a seamless experience.
Chat apps also serve as an excellent channel for routine notifications like restocking, delivery alerts, and purchase confirmations, allowing a 2-way conversation that usually happens at either a physical store or over the phone.
When you combine WhatsApp commerce with platforms like Gupshup, you get advanced features for driving conversational commerce, thereby allowing you to create enhanced and vibrant experiences for your customers, be it a sales inquiry, a post-sales query, or more.
5. Assured Security And Privacy
Chat apps like WhatsApp Business have to adhere to and stay abreast of current and evolving security regulations and compliance guidelines across different countries. Every engagement channel has to obey local laws or risk severe penalties.
The advantage of using globally accepted apps like WhatsApp is complying with local government regulations across geographies. Additionally, most chat apps offer end-to-end data encryption and strict guidelines for protecting subscribers' privacy.
With WhatsApp's end-to-end encryption, users are also less likely to have concerns over identity security when sharing information through the app.
No wonder the appeal to use chat apps is basic and driven by the customers' need to connect with a business on a secure and familiar platform.
6. Create Intuitive Chat Flows
WhatsApp Business lets you customize your marketing campaigns, and the chat app opens up the opportunity of developing intuitive marketing campaigns specific to the customer's favorite chat app.
Most brands have well-planned policies that enable businesses to send pre-approved messages; for instance, The WhatsApp Business API policy rules that:
A brand can only send a message to a customer using a pre-approved template.
When a customer sends a message to the brand, the brand can revert in a 24-hour window. The brands can use this window to send any message, including promotional messages.
For compliance, you can also leverage platforms like Gupshup to run various standard campaigns like cart-recovery, promotional campaigns, and reminders, as well as shipping and purchase confirmations.
The Last Cog In An Omnichannel Wheel
The Holy Grail of omnichannel engagement is the ability to connect all customer communication channels into a unified brand experience. WhatsApp commerce is a giant step for moving from push marketing activities like email, paid channels, SMS, and social media, to pull marketing driven by the customers' ability to engage with a brand on a 24/7 basis.
Today, chat apps like WhatsApp combine personalized communication with commerce. Business transactions on WhatsApp and other chat apps have led to the birth of a new marketing method, "Conversational Commerce."
WhatsApp is the future of commerce. Don't get left behind. #LetsGupshup to know more.
Blogs you will want to share. Delivered to your inbox.
Recommended Resources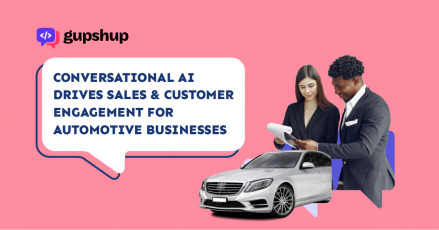 From product discovery to after-sales support, Gupshup offers an end-to-end solution that enables conversational interactions between...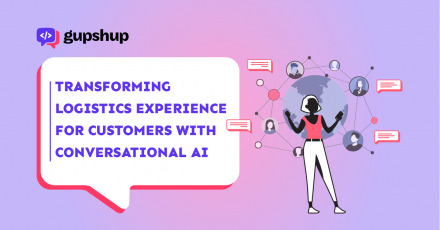 Improve your logistics business by enhancing user experience with conversational AI. Read on to know about...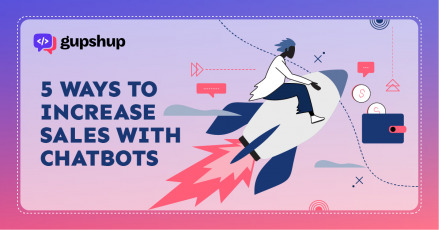 Chatbots not only enhance the overall customer experience but also add more value to your brand-customer...
×
Read: 3 Ways To Use & Benefit From Instagram Bots