Evolution Of SMS
On November 10, 2021
|
5 Minutes Read
Conversational Engagement
Generic
RCS
SMS API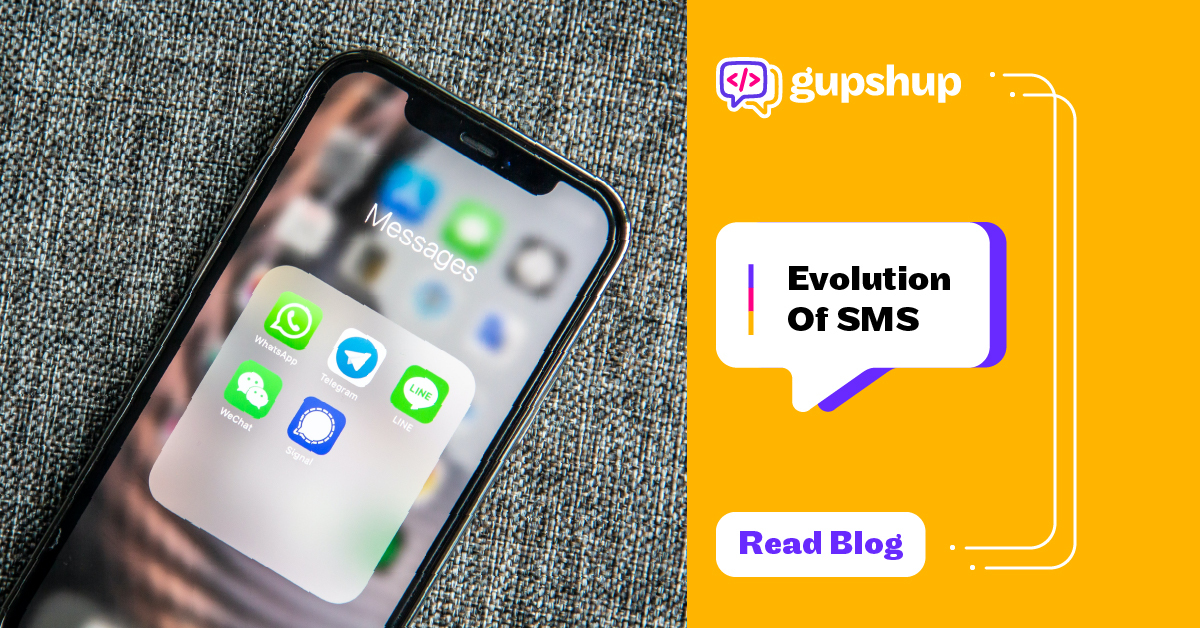 Continued advancements in technology have enabled us to send and receive images, videos, gifs, music and much more, allowing us to engage in the most interactive manner possible. Despite all other modes of communication, mobile messaging has remained and continues to be a preferred method of communication even today. Let's take a look at how messaging has evolved and revolutionized the way we interact.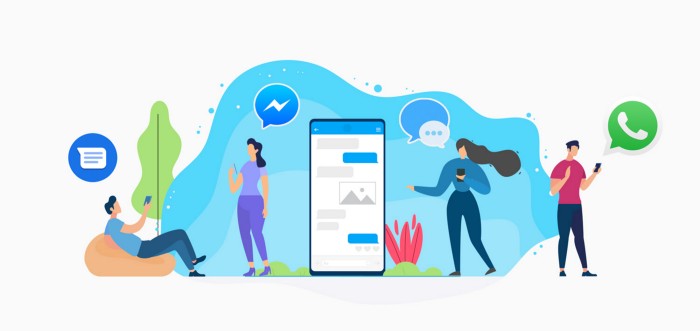 The journey
The first text message was sent in 1992 by Engineer Neil Papworth wishing the Vodafone director Richard Jarvis 'Merry Christmas'. It allowed users to reach out to their friends and family through a Short Message Service (SMS). This opportunity enabled people to get in touch with anyone from any part of the world. As the benefits of a text message spread, so did the number of users and gradually it became the communication channel of choice for everyone. However, it was only limited to Person-to-Person messaging (P2P).
With time, as more and more users started using SMS to engage, brands/enterprises tried to capitalize on the potential of this communication leading to the evolution of Business SMS Campaigns. This allowed enterprises and brands to reach to its customers for alerts, product launches, and promotional messages. This led to the emergence of Application-to-Person messaging (A2P), which changed the way text messages were used to communicate and beyond.
After reaching its peak in 2012 with nearly 8 trillion messages, SMS reached its saturation point. This was followed by the introduction of smartphones and mobile internet. With more and more users shifting to smartphones, the entire mobile messaging space transformed, and so did consumer behaviour.
With the launch of Over the top (OTT) apps, such as WhatsApp, Facebook messenger, Skype etc., users were drawn to the functionality that these messaging apps had to offer. Consequently, there was a transition from SMS to these more advanced OTT apps which allowed users to share rich media (Images, videos, emojis, gifs etc.) This enhanced form of P2P messaging saw the rise of OTT apps.
What the future holds for SMS?
There's no denying that SMS has constantly been evolving to meet consumer expectations. OTT apps have been championing the communication space since its launch, initially with P2P messaging and gradually moving to A2P messaging space with WhatsApp introducing its business app. By allowing brands to directly engage with their customers, OTT apps have successfully monetized the mobile messaging space.
KLM Airlines uses WhatsApp to send its customer's flight booking confirmation, check-in notification, boarding pass, and flight status updates. This helps them to ensure that the customer has all the information they need in a single chat thread. Similarly, Netflix realized the potential of this space and used it to their advantage to send out TV and movie recommendations.
The launch of Rich Communication Services (RCS) attempts to redefine the engagement with brands and consumers. Taking A2P messaging a step ahead, it plans to revolutionize two-way conversations (A2P & P2A).
The future of RCS
RCS paves the way for the brands to engage with their customers instantly. Through its enhanced messaging features, brands will be in a position to build more meaningful conversations by providing an interactive platform that was previously only accessible through mobile apps. Here are a few reasons why RCS is going to be a game-changer:
Customized branding:
Get branded chats by incorporating brand icons and colours.
Verified business profile:
Help build trust and give customers complete transparency in terms of who they are interacting with.
Quick replies & suggested actions:
Get fast and effortless conversations by responding to customer queries and providing them with information that they must be interested in.
Rich media:
Engage users in an interactive setup by allowing them to send and receive images, videos, gifs, website links, booking options etc.
By bringing branded chats, authenticity and richer medium to a native messaging app, RCS will be breaking barriers and will be transforming engagement between brands and their customers.
The step ahead
Without a doubt, we're entering into a world of smart messaging. Conversing with customers on a platform or channel that they are already familiar with and are actively using, is the best way for brands to interact and engage with their customers. Gupshup helps you integrate on 30+ such messaging channels.
Start conversing with your customers via WhatsApp using Gupshup's WhatsApp API and Customer Support Tool.
Engage with and monetize your followers with the Messenger API for Instagram.
Send commerce, marketing and support messages via Gupshup's Single Messaging API.
Enable rich, interactive, conversational experiences on any device globally, without requiring an app download of any kind.
With our RCS solution, combine the global reach of SMS with rich media messaging and engaging conversations.
Leverage our unmatched channel, operator and handset partnerships today. #LetsGupshup to know more.
Blogs you will want to share. Delivered to your inbox.
Business Email
×
Read: How Can Banks Benefit From WhatsApp Business Solution