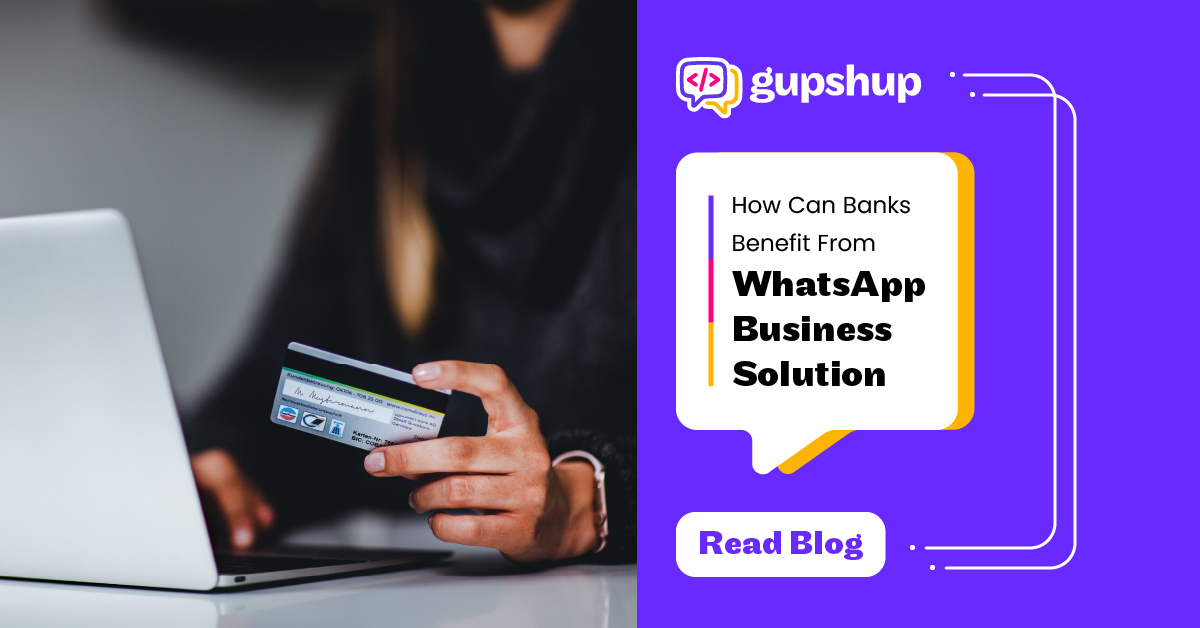 How Can Banks Benefit From WhatsApp Business Solution
BFSI, Conversational Engagement, WhatsApp Business API
On November 11, 2021
WhatsApp has championed the space of communication since its arrival. With 1.6 billion users in 180+ countries, WhatsApp has emerged as the go-to messaging app because of its ease of communication. Moving ahead, enterprises are now looking forward to leveraging this space in the best possible way with the introduction of WhatsApp Business Solution. There's a lot of buzz around how businesses will be reaching out to its customers using WhatsApp and it is for all the right reasons. For enterprises potentially looking out to enhance their customer experience, WhatsApp Business Messaging can be a real game-changer.
WhatsApp Business Messaging: The new wave of communication
Designed for medium and large owners (Enterprises & Brands), it allows the enterprises to have one-on-one communication with its customers within the messaging app. Customer experience, over the years, has evolved to be the biggest asset that brands today thrive on. With WhatsApp Business Messaging, brands can explore and expand their customer-centric dialogue on a messaging app that has been already tried, tested and trusted by its customers.
Chat banking as the future of financial services
One of the industries that are looking forward to capitalizing on this opportunity is the banking sector. Banks are always looking for ways to make customer communication simpler, quicker and engaging. With WhatsApp Business APIs coming into play, banks will be in a position to reach out to its customers and solve their queries promptly, send transactional notifications like account balance, alerts and more. Following are the opportunities that the banks can tap into:
Transactional updates:
Banks will be able to provide updates such as self-service information (account balance, transactions, statement requests), value-added services (prepaid recharges, buy airtime & data packs), customer requests (profile update, banking alerts, language update) over WhatsApp once the user triggers a request. The user asks the bank by sharing a code on WhatsApp and within a couple of seconds, the bank responds to it by sharing all the relevant info regarding the account. The platform itself will help the banks in terms of customer loyalty due to the familiarity of the app. Additionally, bank profiles need verification and end-to-end encryption to allow sending any form of rich media to its users. This ensures complete trust among its customers to communicate.
Informational updates:
Banks can use this space to send real-time informational requests as a Customer Support service (friction-less engagement, AI enabled help, FAQs, troubleshooting) that its users might be looking for. For example: If a customer moves to a new city and is trying to look for the nearest ATM. He or she may use the bank's customer support service on WhatsApp to gather the relevant information. Once the customer initiates a conversation, banks can instantly respond by sharing relevant links, rich media such as Google Map location of the nearest ATMs.
Promotional updates:
Banks can initiate conversations with their customers by sending the latest offers. This might include onboarding requests for new customers, welcome kits, and any special offers such as credit card, loan or any insurance schemes the user might be interested in. It must also be noted, advertising, marketing, or promotional messages are not permitted (unless authorized).
The Gupshup solution
The banking sector can become the early adopters and outshine the process of customer engagement by using channels like WhatsApp business messaging app. In today's age of fast-paced communication and with enterprises looking for simpler ways to reach out to its consumers, this can be a game-changer.
Gupshup's industry-leading tools combined with its experienced experts lead to great results for you. Our team can convert your vision into a well-developed bot suited to your specific requirement in a matter of days/weeks. We have been living and breathing bots for years now and we have built and enabled thousands of bots for our customers. Build once, run anywhere, and deploy your bot on 30+ messaging channels including WhatsApp, Google Business Messages, Telegram, Facebook Messenger, etc.
#LetsGupshup to know more.
Blogs you will want to share. Delivered to your inbox.
Recommended Resources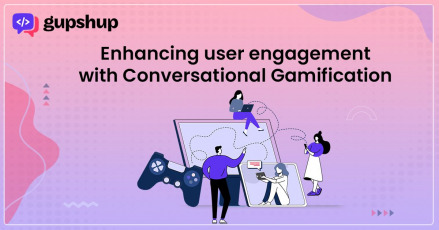 How gamification using Conversational AI builds engagement for customers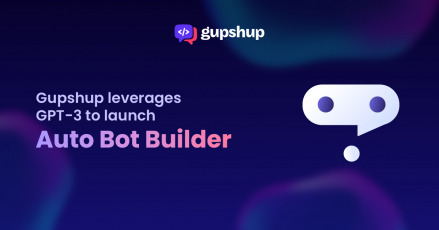 Discover the power of GPT-3 with Auto Bot Builder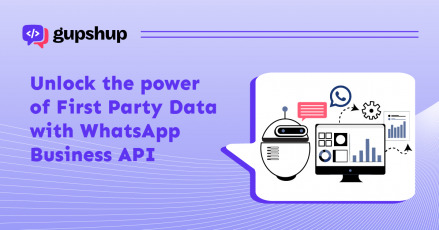 Know what is WhatsApp direct messaging api, how you can leverage it.
×
Read: CPG & FMCG Brands Can Benefit from Conversational Messaging