Transforming citizen services with WhatsApp
On August 30, 2023
|
6 Minutes Read
Conversational Engagement
Generic
WhatsApp Business API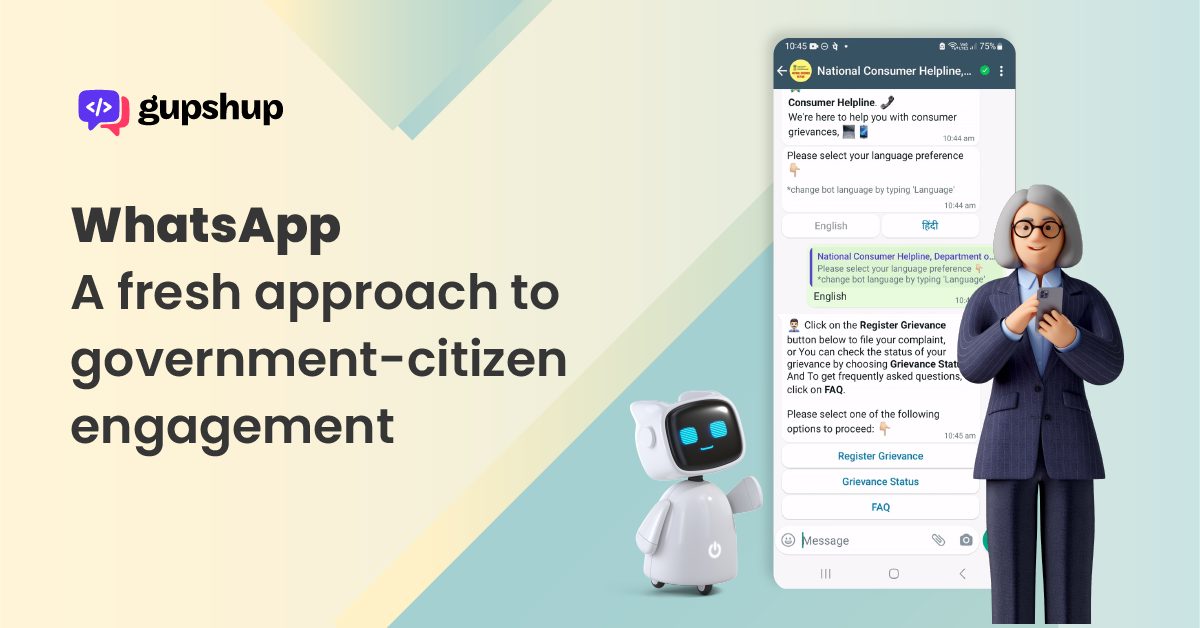 In an era driven by technology, the concept of governance has undergone a profound transformation. The term "e-governance" shot into prominence sometime in the 70s as governments across the world started to leverage advancements in ICT to improve efficiency in delivery of services to the citizens. Since then, it has come a long way with the government being a keen, if not early adopter of technology solutions. As people's lives become increasingly intertwined with digital platforms, governments are recognizing the need to adapt and innovate their communication strategies.
They are pivoting from a desktop centric approach to one where everything is available for citizens on their messaging apps. After all, messaging apps are the new web browser. Among the array of tools available, Conversational engagement on WhatsApp has emerged as a game-changer, bridging the gap between administrations and citizens like never before.
Gone are the days of standing in long queues, filing mountains of paperwork, and waiting weeks for responses from government agencies. E-governance, driven by the power of digital technology, is revolutionizing how citizens access services, submit requests, and communicate with their governments. This transformation is rooted in the idea of making governance more efficient, accessible, and citizen-centric.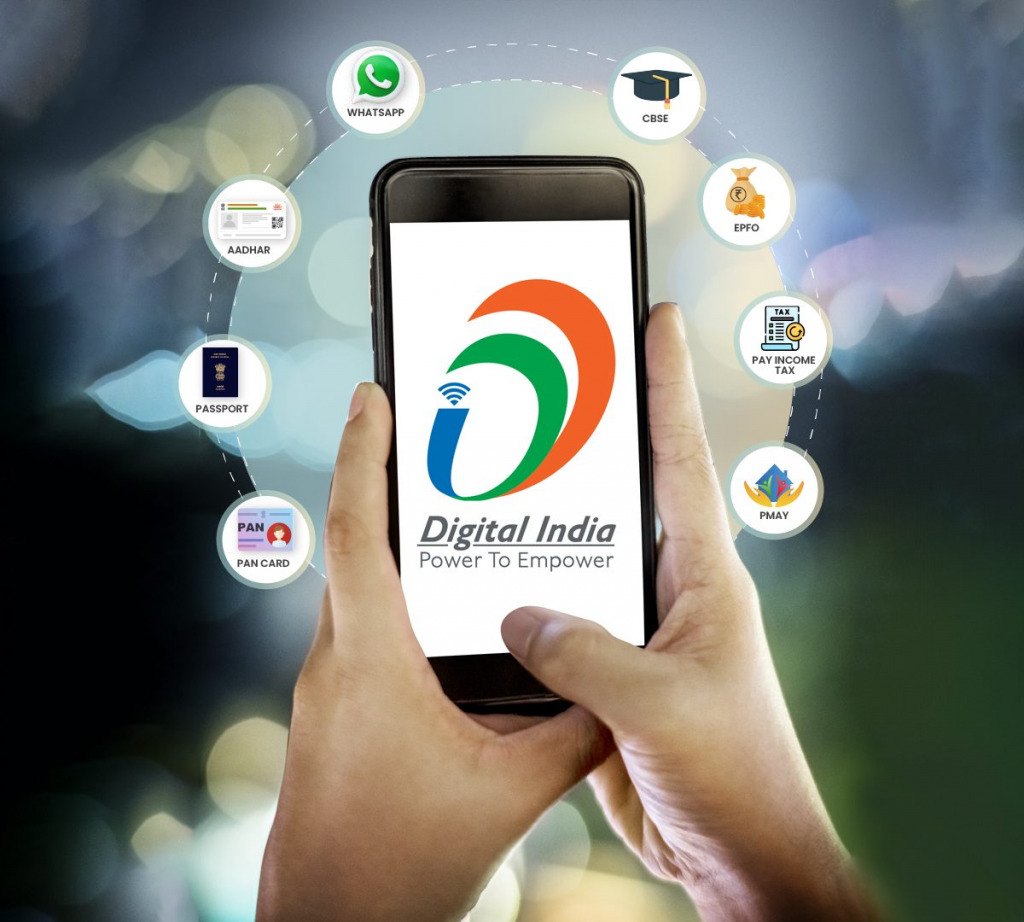 Imagine being able to apply for a driver's license from the comfort of your home, track the progress of your application in real time, and receive notifications directly on your phone. Picture a world where you can report a pothole in your neighbourhood through a simple messaging app and receive an acknowledgment instantaneously. E-governance is turning these scenarios into reality, promising a future where citizen services are just a few clicks away.
The WhatsApp Revolution: A New Era of Government-Citizen Communication
Among the plethora of digital platforms available, Conversational engagement on WhatsApp has risen to prominence as a key enabler of effective government-citizen communication. With its user-friendly interface, widespread adoption, and end-to-end encryption, WhatsApp through its WhatsApp Business API offers a secure and seamless channel for citizens to engage with their governments. This messaging giant has not only changed the way we connect with friends and family but also how we interact with businesses and, increasingly, government agencies.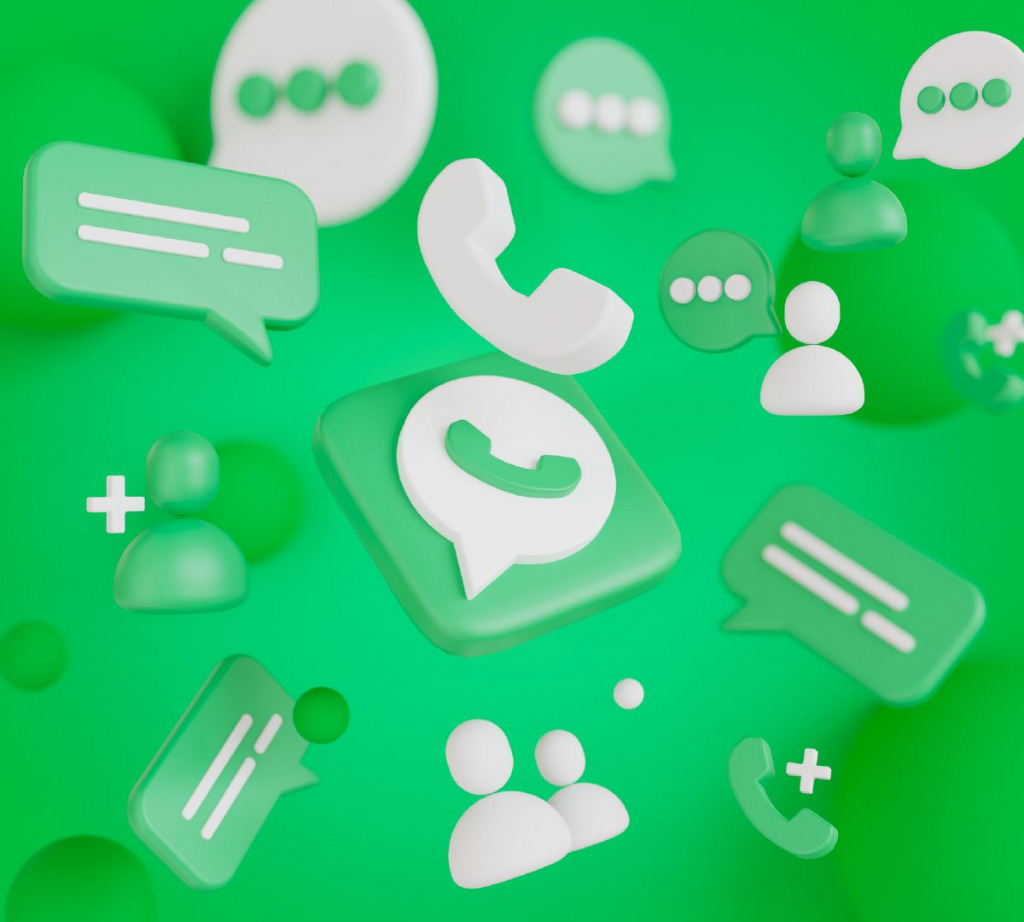 WhatsApp's prevalence in daily life makes it an ideal choice for governments looking to establish meaningful connections with their constituents. From sharing important updates and announcements to addressing citizen queries and handling service requests, WhatsApp serves as a versatile tool that can enhance transparency, accountability, and accessibility in government operations. Moreover, WhatsApp's end-to-end encryption ensures that communication remains secure and private, instilling trust among users.
Leveraging WhatsApp's potential across key areas
From instant information dissemination to efficient query resolution, governments can use WhatsApp Business API in multiple ways. It can be a platform for citizens to provide feedback on government initiatives and at the same time governments can establish community-focused WhatsApp groups, fostering and encouraging participation. Here are some citizen services that can be delivered much more efficiently with WhatsApp Business API—
Utilities – With WhatsApp, citizens can receive and pay utility bills, submit meter readings, and even request new connections. Automated responses can provide bill details, due dates, and payment options, reducing the need for physical visits or long wait times on customer service lines.
Transport Services: Governments can use WhatsApp to provide real-time updates on public transportation schedules, traffic advisories, and even enable citizens to book and pay for transportation services seamlessly. This could work particularly well in case of ticketing for urban transport- metro, buses etc.
Local Authorities: From reporting potholes, broken streetlights, and sanitation issues to seeking information about local events and regulations, citizens can directly engage with their local authorities through WhatsApp, fostering a sense of community involvement.
State Government Ministries – WhatsApp can facilitate appointment scheduling at government hospitals, ambulance booking, share health advisories, and offer information about vaccination drives. Similarly, education departments can use the platform to share school-related updates, exam schedules, and even offer digital learning resources.
Benefits of Using WhatsApp Business API for Citizen Services
Multilingual Conversations: In a diverse country like India, where numerous languages are spoken, WhatsApp facilitates multilingual conversations, breaking down language barriers between citizens and government officials. This enables better understanding and ensures that information reaches every corner of the nation.
24/7 Accessibility: Government offices typically operate during fixed working hours, but citizen needs and queries can arise at any time. WhatsApp allows for constant availability and real-time responses, ensuring citizens receive timely assistance, regardless of the hour.
Reduced Human Interference: With automated responses and chatbots, governments can streamline the process of addressing common citizen queries, reducing the need for human intervention. This automation helps in providing quick and consistent responses while saving resources.
Cost Optimization: Utilizing WhatsApp for citizen services can be cost-effective compared to traditional communication methods. It reduces the need for physical infrastructure and manpower, making it an attractive option for governments with limited resources.
Real world examples of government leveraging Conversational engagement on WhatsApp
National Consumer Helpline– Department of Consumer Affairs used a bot built by Gupshup to facilitate easy complaint filing for citizens across India. With the NCH coming on WhatsApp, consumers can file as well as track the status of their complaint.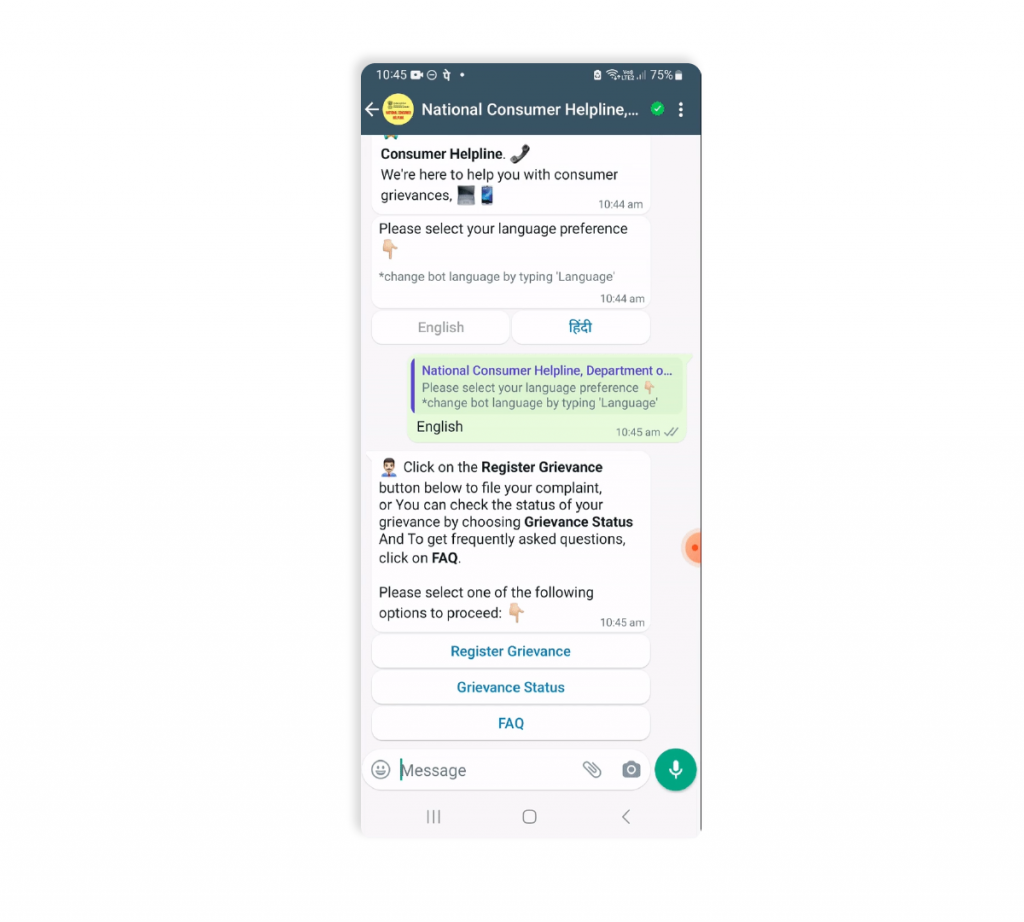 Chief Minister helpline in Madhya Pradesh–  Gupshup worked with the Chief Minister's Office in Madhya Pradesh helping them use WhatsApp to offer services such as grievance registration and scheme information- all of it in Hindi.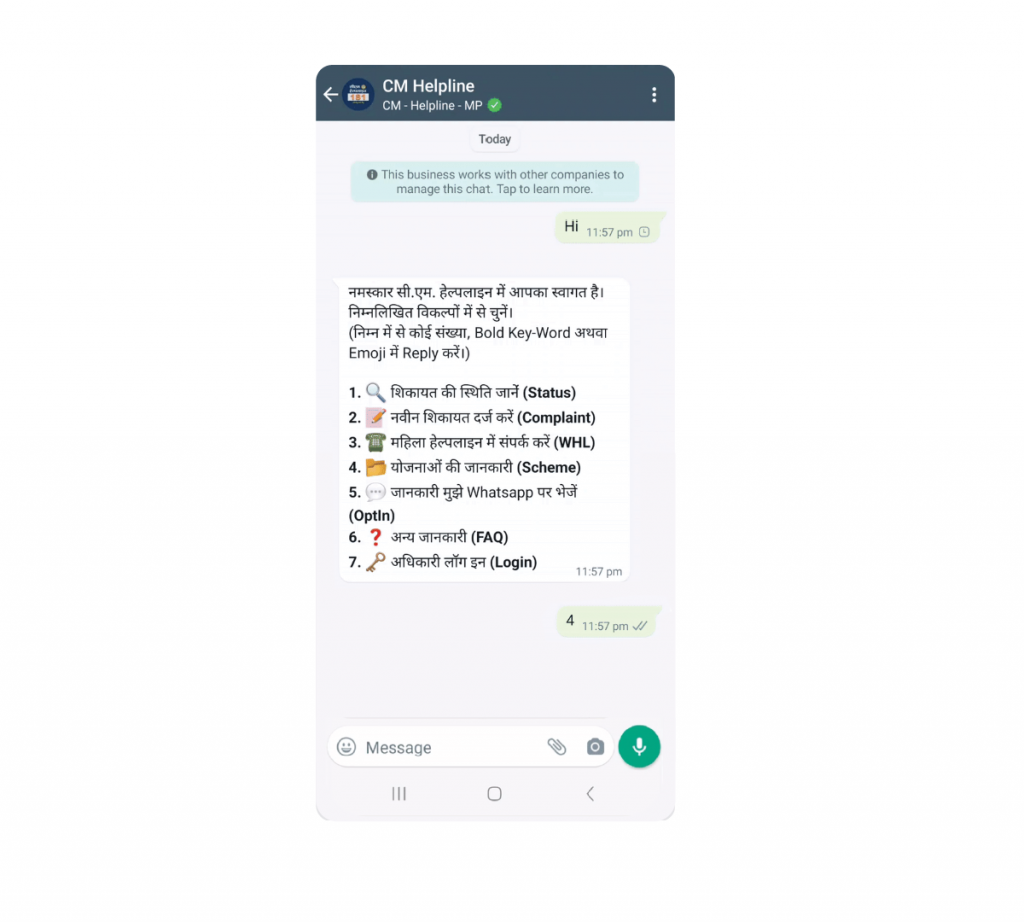 Madhya Pradesh Electricity Board–  A zonal electricity distribution company in Madhya Pradesh is offering the ease of applying for new connections, getting electricity bills and making payments on WhatsApp. The utility's WhatsApp bot has been powered by Gupshup.
Dubai Electricity and WaterAuthority(DEWA)– DEWA, the state owned entity that manages electricity and water supply in Dubai worked with Gupshup to launch a Generative AI based bot- Rammas to answer frequently asked questions from customers on topics such as new connections, address change etc.
Conclusion
The government spends crores of rupees every year on information dissemination. Despite that, awareness and means of availing those services remains a challenge. With one-on-one communication powered by Gupshup, the government can improve adoption of schemes and optimize costs. Gupshup's Conversational Automation suite with state-of-the art tools  for bot building and contact center management can make the magic of WhatsApp Business API work seamlessly for the government, helping them win citizen trust. Moreover, with the power of Generative AI, governments can offer superior experience for citizens.
E-governance is reshaping the way governments function and interact with their citizens. As we navigate an increasingly digital world, leveraging platforms like WhatsApp can bridge gaps, break down barriers, and forge stronger connections. The potential for improved citizen services through WhatsApp Business API is boundless, promising a future where effective communication between governments and citizens is not just a goal but a reality that benefits all. #Let's Gupshup today! Contact us to know more.
Blogs you will want to share. Delivered to your inbox.
Business Email
×
Read: What makes C2WA so relevant for businesses?