Conversational AI To Boost Customer Satisfaction At Restaurant POS
On June 13, 2022
|
5 Minutes Read
Chatbots
Conversational AI
Conversational Engagement
Food & Beverage
Messaging API
From placing orders easily to providing prompt updates and minimizing waiting periods, conversational AI is playing a pivotal role in supporting restaurants to deliver seamlessly. Undoubtedly, businesses across all industries are incorporating chatbots into their customer acquisition and client service operations. AI-powered chatbots offer multiple advantages, and seamless consumer service is one of them. Restaurants, among many others, are critical stakeholders in the hospitality and dining segment, and they are fully utilizing bots to gain new consumers and retain the existing ones.
So, what makes AI-backed conversational systems impactful for scaling up to the next level? Simply put, the AI-backed conversational bot systems, intended to interact with consumers strategically, can be implemented on various platforms, including Facebook, WhatsApp, mobile apps, the Internet (websites), Slack, Telegram, and others. For example, Domino's pizzeria bot accepts orders via FB Messenger with just an emoticon.
Given the importance of client loyalty and commitment in any restaurant set-up and the increasing competition in the segment, the food and beverage industry has to excel in their hospitality and service quality.
Nevertheless, it is challenging for restaurant workers to constantly fulfill everybody's demands, whether requesting meals, booking tables, or even collecting suggestions, which can result in poor branding.
With chatbots, consumers no longer have to phone to make a reservation, queue to be attended to, or join the queue for seats. Eateries do not require a dedicated support executive anymore. Robots may be designed to perform various functions, including responding to frequently asked questions, restaurant reservations, ordering food, and processing payments. Chatbots can perform these functions just like a customer support representative, 24 hours a day, seven days a week.
Conversational AI To The Rescue
Point of Sale systems are evolving rapidly, with AI being brought into the picture to enable convenience and a smooth, enjoyable customer journey.
Let's deep dive into how Gupshup helps improve POS Journeys.
1. Easy ordering
With the Gupshup chatbot, your customers can conveniently order food from your restaurant's app or use WhatsApp or their preferred messaging platforms. When customers want to order food, they only need to drop a message to your business.
The Gupshup bot welcomes the user and provides a menu to them.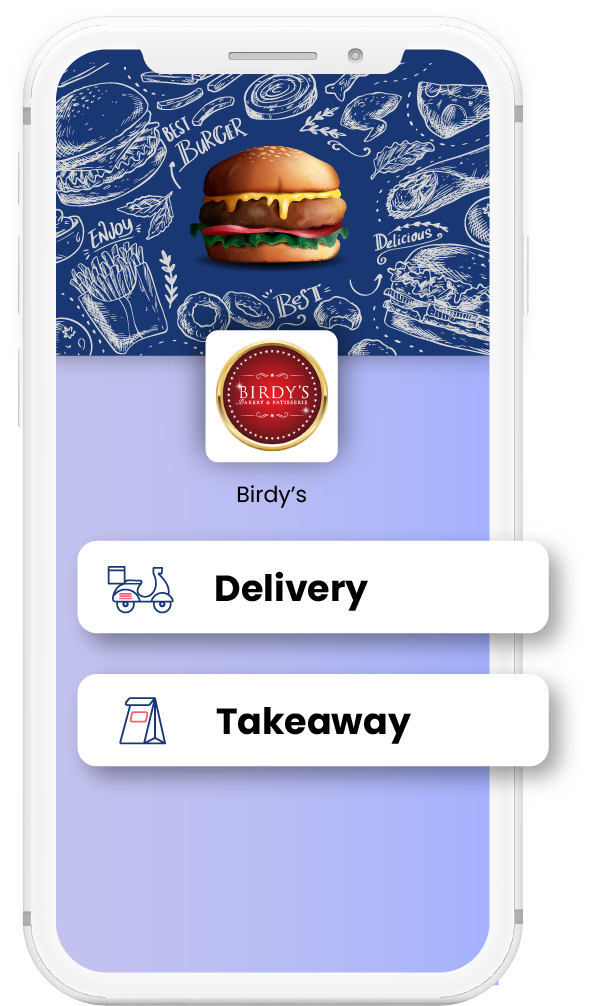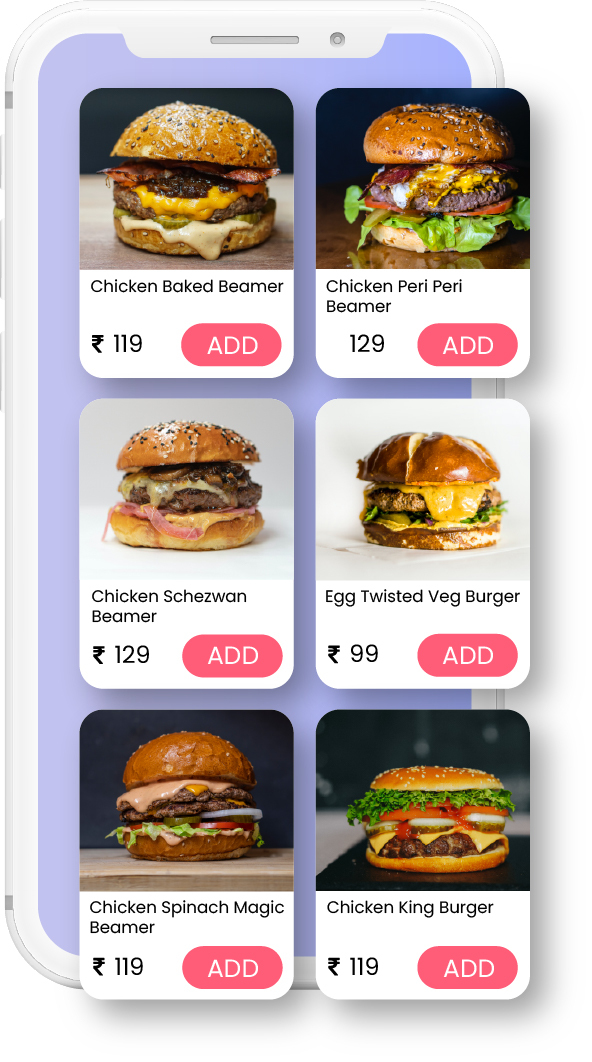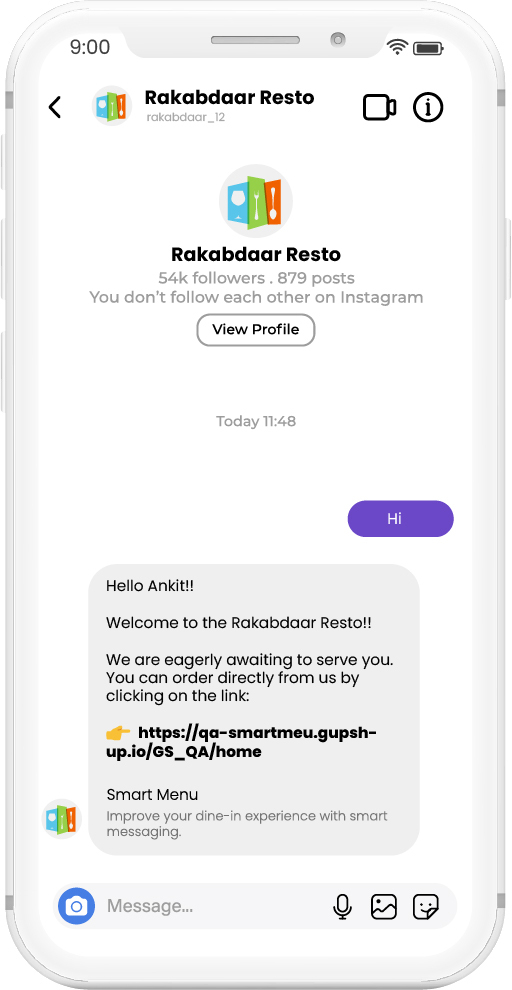 The seamless interface allows them to add dishes from the menu with a single tap. With a WhatsApp-based ordering system, users can ask for and browse menu cards, add items to the cart, and make payments, all using WhatsApp or their favorite messaging interface.
Users can choose between home delivery or takeaway orders. They can save multiple delivery addresses during checkout.
Users have a variety of payment methods to choose from while choosing payments for orders. They can also pay for their food with WhatsApp payments to make safe online payments.
This single API works efficiently on more than 30 messaging applications like WhatsApp, Skype, Facebook Messenger, Instagram, SMS, Telegram, and more.
2. Promotions
Once integrated with a communication channel, the bot can help you start conversations with potential clients and old customers from your pre-existing database.
These conversations can be marketing or sales-oriented, or, as we prefer- a combination of both.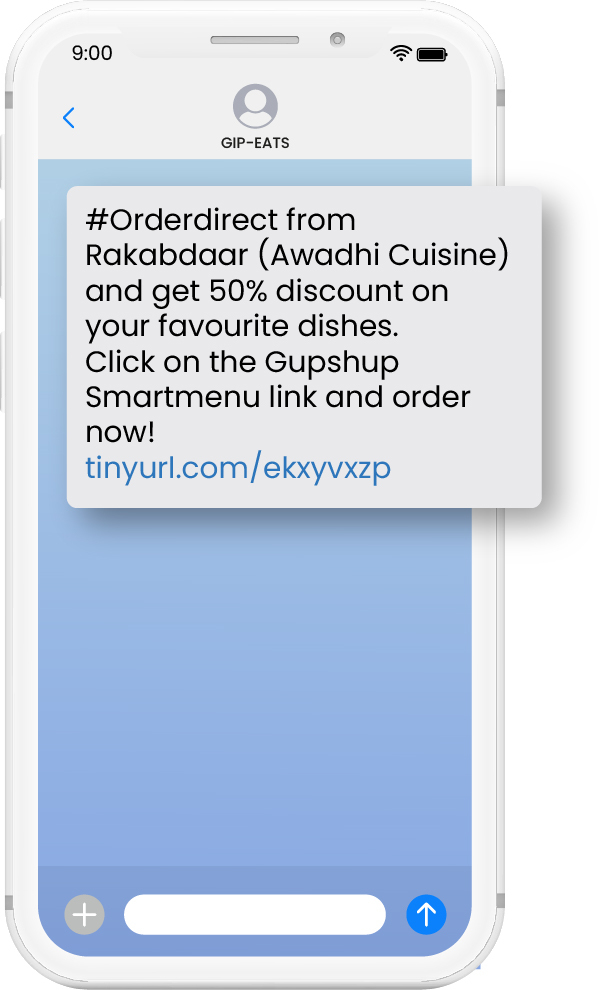 3. Recommendations
Alongside the regular marketing material you choose to send, the AI integration helps pick personalized recommendations based on users' order history. These recommendations are then sent out via conversational AI with a prompt to order right away.
Beyond the automated service, customers can choose if they want recommendations in conversation, and they would be shown the dish after answering a few simple questions to indicate their preference.
4. Efficient food tracking and order details
After a user has completed the payment procedure, Gupshup sends an order invoice. If a user wants to track their order, they can demand tracking details of the food to the chatbot that will send them a tracking link.
They can conveniently view the location details, delivery partner's name, contact details, and estimated arrival time.
5. Reselling and recall
The top of the mind recall is essential for all restaurants, and with a Conversational API in place, this can be easily facilitated. Post every order, a recall message can be customized and sent out, with offers, a survey link, and more.
6. Invoicing and payment collection
Generating an order summary is done within the conversational AI ecosystem. Bill payment with multiple payment partners can be easily integrated to provide customers with a seamless ordering experience.
7. Instant query resolution
With food and hunger comes a lack of patience. People do not want to wait for even a single minute when dealing with queries or to raise a ticket for a problem faced.
Gupshup's conversational AI allows for instant query resolution for delivery problems, food quality or taste issues, invoicing errors, and order status issues.
If human intervention is needed later, the chatbot can pass over the conversation to a human support executive.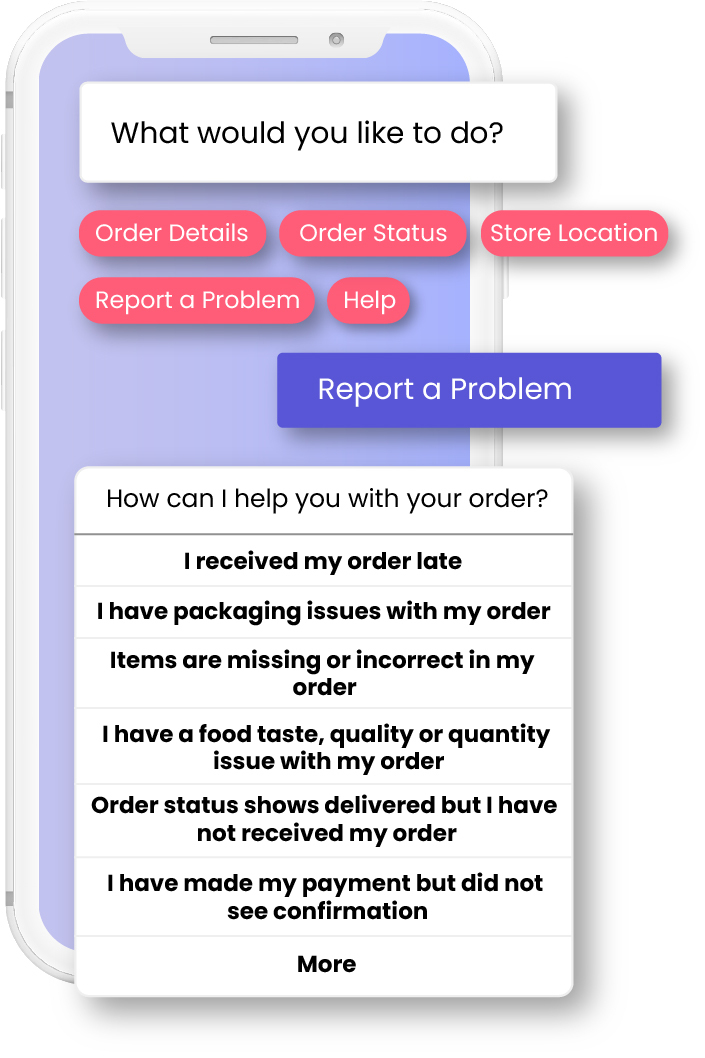 8. Surveys, feedback and NPS
One of the most important aspects of the user experience while dealing with a restaurant POS is the feedback mechanism. Gupshup allows for a seamless feedback experience by asking all the right questions and collecting responses in the form of numbers or clicks.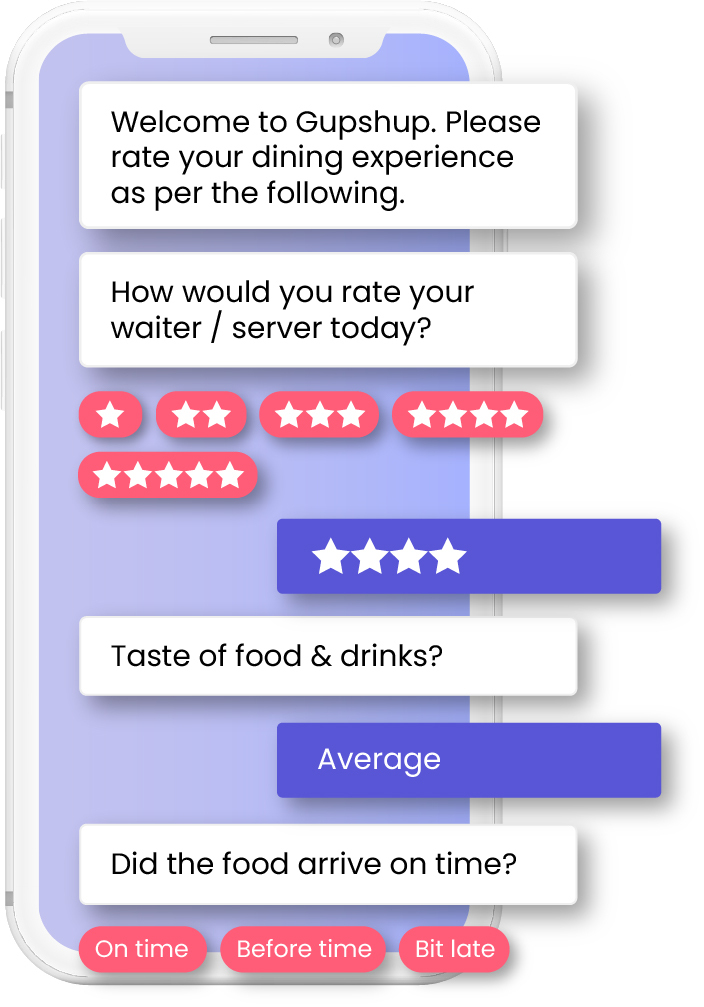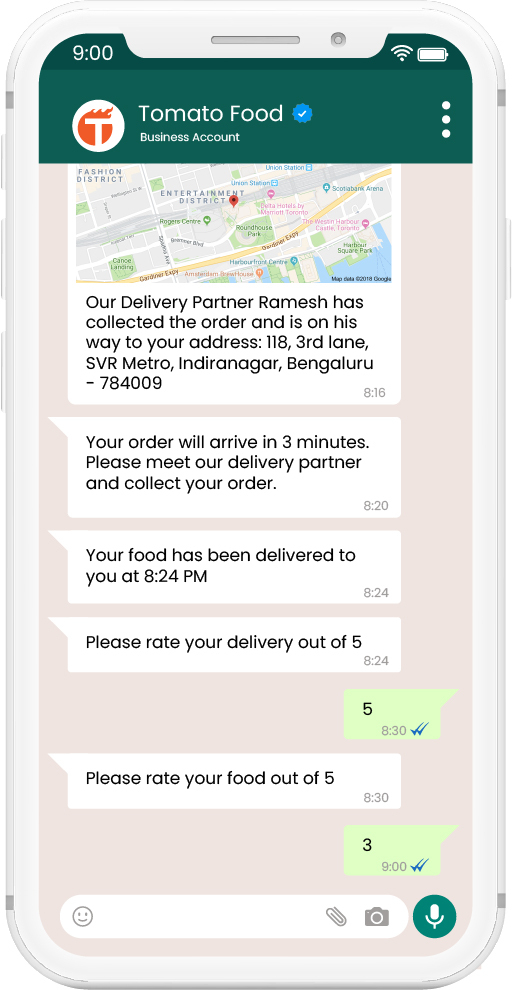 9. Automated notifications
With conversational AI built-in, you can send important notifications as they happen, in real-time – OTPs, delivery status updates, cancellations, and refunds. All trigger SMS notifications are instantaneously sent out to the user.
Conclusion
Technology is constantly shifting and getting updated every day. Among all types of digital support, AI-enabled chatbots are the most superior product for the restaurant business. Eateries must exceed customer service expectations, considering the significance of client loyalty and commitment in any restaurant set-up.
If done correctly, enhancing a POS system with Conversational AI  is a smart decision.
Ask for a demo today and get started with your transformation journey! Get started by scheduling a demo with Gupshup today.
Blogs you will want to share. Delivered to your inbox.
Business Email
×
Read: 5 Ways To Improve Customer Experience Via Text-to-Speech Technology