Integrate WhatsApp With Your Shopify Store
On February 18, 2022
Conversational Commerce
Conversational Engagement
D2C & E-commerce
Retail
WhatsApp Business API
WhatsApp Commerce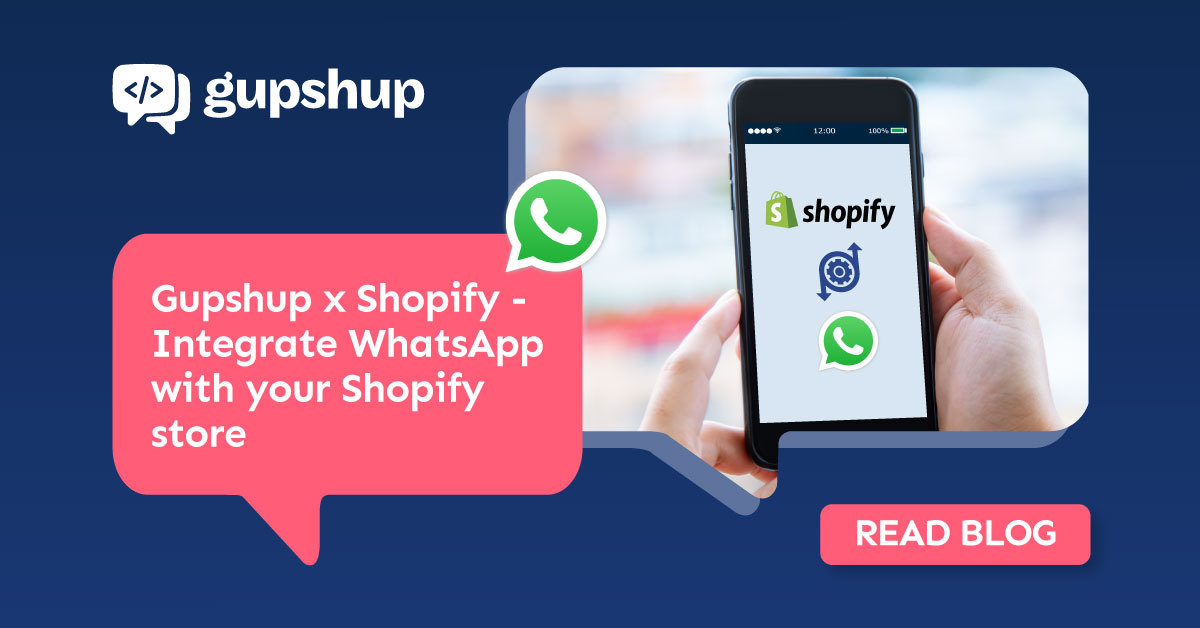 E-commerce is seeing an unprecedented growth around the world as more businesses go online for everything from groceries to luxury goods. Shopify has become one of the largest e-commerce platforms in the world powering over 1.7 million businesses in more than 175 countries. With its global reach, the platform has been constantly sought out by businesses and merchants that are looking to boost their sales.
Why is WhatsApp a game changer for merchants?
If you have a store on Shopify, you need to integrate with channels that will allow customers to contact your business. Customers may have various reasons to contact your business –  queries  about products and services they are interested in, or to track the status of their orders.
WhatsApp, with more than 2 billion users around the world, is the most popular instant messaging app across the world. WhatsApp enables merchants to achieve a new level of customer engagement and allows you to seamlessly connect your Shopify store with a WhatsApp Business API solutions provider like Gupshup.  And, this makes it easy for merchants to set up automated and real-time WhatsApp notifications on various events like cart recovery, payment confirmation, order updates, and much more.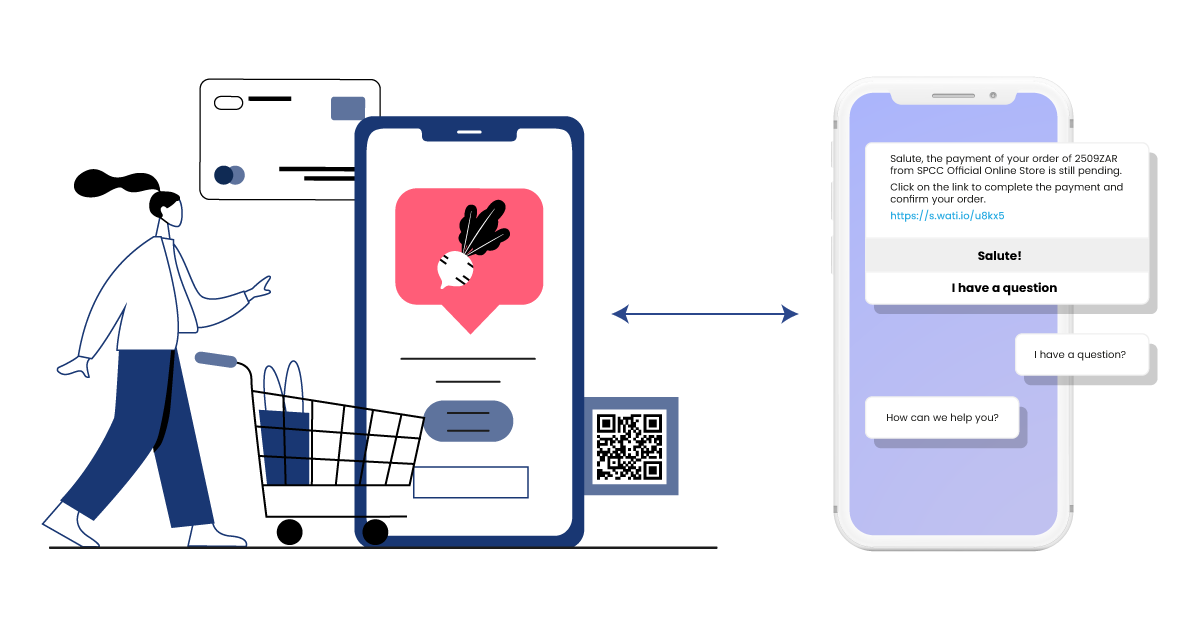 The use of WhatsApp as a channel is particularly effective during the sale of products or services where the customer requires a guided purchase assistance: you can think of selling a holiday package, banking services which may require some level of customization.
Your ecommerce store – powered by Gupshup's WhatsApp Business API
Gupshup's Shopify connector pulls data directly from Shopify and sends notifications to end users. For example when a product is purchased on Shopify, you can send an automatic WhatsApp notification to the buyer from the merchant's Private WhatsApp Business account.
Powerful use cases solved by the Gupshup WhatsApp + Shopify Integration:
Product catalogs<
View the products and services on the Shopify store on WhatsApp making it easy for your customers to shop
Automated Messages
Fully-automated abandoned cart recovery, order confirmation, and delivery update messages
Abandoned Cart Recovery
Send template-based abandoned cart recovery messages to your customers
Real-time Support
Talk to your customers via WhatsApp on a web dashboard that supports multiple chat agents
Benefits of the WhatsApp + Shopify integration
While operating an entire store online, one of the most difficult tasks for any merchant is to convert the visitors into long term customers and ensure a great customer experience. This is where WhatsApp comes into play, as you will be able to direct the traffic of your online store to WhatsApp, where your customers are already present.
The advantages of communicating with your customers through WhatsApp are numerous including:
Provide instant support to customers by engaging in real-time conversations with customer support agents
Securely manage users' data which Shopify will provide in order to engage with WhatsApp
Improve the end-to-end shopping experience for users
Build trust and instill loyalty in customers
Sounds exciting? Would you like to enable your Shopify store visitors to connect with you on WhatsApp? Get ready to power your customer experience and drive sales with WhatsApp's Shopify integration via Gupshup.
‍#LetsGupshup to know more.
Blogs you will want to share. Delivered to your inbox.
Business Email
Recommended Resources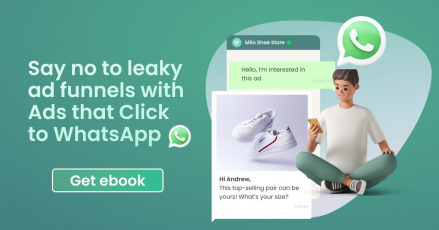 Read the eBook by Gupshup to uncover you can increase your return on ad spends by...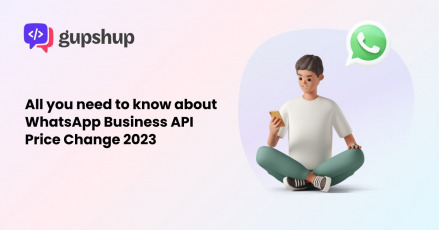 Learn about WhatsApp Business API's new value-based pricing and all the new features to look forward...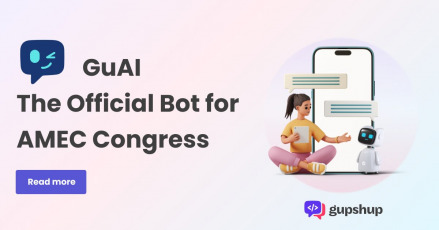 GuAI, the virtual assistant of AMEC Congress, enables attendees to interact with speakers and sponsors, access...
×
Read: 5 Reasons To Implement Conversational Messaging In Travel