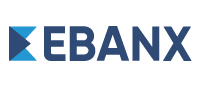 Now pay in your local currency using Ebanx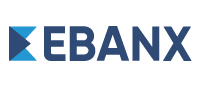 Pague agora na sua moeda local usando o EBANX.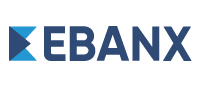 Pague ahora en tu moneda local por medio de EBANX.
Looking for WhatsApp evangelists in Latin America, Nigeria, South East Asia and europe. If interested, please write to devsupport@gupshup.io
Press Center
Videos
Beerud Sheth, CEO & Co-founder, Gupshup - CNBC
January 20, 2020
Amit Srivastava, CFO, Gupshup Technologies
December 12, 2019
How Did Gupshup Evolve As A Top Company?| Awaaz Entrepreneur
April 20, 2019
Beerud Sheth | CEO | Gupshup - Speaking at India Internet Day
Held at Delhi on April 29, 2016
Bot Builder Meetup - Beerud Sheth | CEO | Gupshup
Held at Mumbai on April 21, 2016
Messaging 2.0 Meetup
Held at San Francisco on Dec 17, 2015
Messaging 2.0 - The rise of chat - based commerce
Held at San Francisco on 26th Jan 2016
Rise of Smart Messaging
Teamchat CEO Beerud Sheth shares his insights on the rise of smart messaging
Sai Giridhar, HDFC sharing his thoughts about Teamchat
Sai Giridhar, Sr. Executive Vice President a HDFC Bank speaks at length on how...
Anindita Guha speaks at 'Code for next billion'
Teamchat – the smart mobile messenger
Teamchat is a messaging app for enterprises. It enables messaging among teams...
Computer America Radio Show
Teamchat CEO Beerud Sheth live on Computer America Radio Show
Bloomberg TV's Rising Star
Teamchat CEO Beerud Sheth live on Bloomberg TV's Rising Star on Jan 13 2015

Please wait
The approval process is up and running now. if still, you are seeing a pop-up message asking for email Id(As shown in below image)
Kindly clear your browser cache memory


WhatsApp for Business as a channel


You can now publish your bots on WhatsApp. All you need is a verified WhatsApp for Business account
Ever found yourself juggling between nodes in a complex looking flow? click here to know more.
For your Line bots, please add 34.202.224.208 to your Server IP Whitelist.
Users publishing their bot for the first time will have to provide a valid cloud project ID. Existing users can continue using their bots as is, however if they wish to republish their bot they will have to provide a valid cloud project ID. All the current changes will be reflected in the Google Home publish tab.
Twilio IP Messaging as a channel


Twilio IP Messaging
Microsoft Teams as a channel


Microsoft Teams
Reliance JIO as a channel


JIO
Gupshup intgrates with Google home: You can now build bots (actions) for Google Home on gupshup.io
Google Home
Bot developers for Line: With the release of Line Messaging API, all BOT API Trial Accounts are scheduled to be deleted. Please republish your bot according to new Line implementation, mentioned under Publish tab in My Bots section.
New tool for non-developers- Our Flow Bot Builder helps users create their bot messaging flow with a graphical editor.
API.ai tool is now available for developing your NLP/AI bot.
Gupshup Enterprise APIs (SMS,Voice and Email) are now available directly in the APIs section.
New channels added for publishing bots- Smooch.io and your website as a web widget.
Now you can access our services including the bot builder tool using your Facebook login credentials.
Now you can delete the dummy bots created for testing from the My Bots Dashboard.
You can now access Bot specific data from your Dashboard itself.
Introducing a hassle free bot development experience for users to instantly create bots using our pre-defined restaurant templates. Check out our blog to know more.
Now you can add Gupshup proxy bot on below channels,


Teamchat

Cisco Spark

Skype
Now you can publish your bots on Teamchat.
Revised processes to publish bots on Cisco Spark.
Now you can enable interactive messages(beta) and also you can add your custom page after bot installation on Slack.
We are removing few redundant parameters, that were being sent when a callback happens to your bot (i.e. inbound message comes to your bot).
Following is the list of parameters.
sender
message
context
However, we will continue to send following parameters. If you are using any of the deprecated parameters, we request you to use these alternatives.
senderobj
messageobj
contextobj
You are requested to make a note of this and do the necessary changes immediately to your bot code to keep it working. Should you need any help, please feel free to send an email to devsupport@gupshup.io